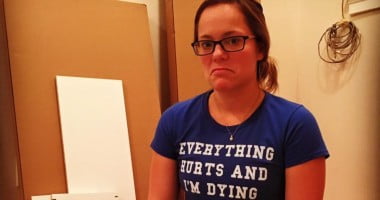 Moving is stressful. Really stressful. Actually, it's a nightmare. I recently survived the move from Washington to San Francisco with the help of technology. Here are the apps and services that I found to help get me across the country and make my new city feel like home.
Don't have time to pack it? Get your stuff shipped with Shyp. Simply open the Shypapp, take a photo of the item you want to ship and, within 20 minutes, a courier known as a Shyp Hero arrives to whisk it away to their warehouse, where they determine the postage fee. Better yet, the discounts Shyp gets from couriers such asFedEx and UPS allow the company to pass some savings on to customers, often making up for the $5 pick-up fee.  
Time to hit the hay? There is nothing worse than spending your entire day unpacking and building IKEA furniture and then having no bed to crash on at night. Because it was able to deliver the fastest, I picked Casper, an online operation that delivers a mattress, sheets and pillows to your doorstep in a tidy little box the size of a mini-fridge. The company isn't alone in the on-demand mattress space: Tuft & Needle delivers to you in seven days and Lull delivers mattresses in as little as one business day. "We despise shopping for mattresses," Lull CEO Sven Klein says. "There really is no need to roll around on various mattresses at the retail store while a sales person hovers over you." All three apps come with a 100-night trial. I just passed day 100 with Casper, and I'm still sleeping like a baby.
Headed to Ikea? Download MagicPlan to create a virtual floor plan to see if your dream furniture will fit.
Stressed about a new budget? A new place in a new city can mean a change in cost of living. LearnVest, a budgeting app, can be a lifesaver for helping you navigate how much you can spend on your new life. The free portion of LearnVest has color-coded folders for categorizing spending and graphs that tell you what percentage of your income you're using on essentials like housing and transportation vs. lifestyle expenses like eating out. Not sure how to make your own budget? LearnVest even recommends spending limits.
LearnVest financial planning site is organized, colorful, and addicting. USA TODAY
Ready to join your local community? Sign up for Nextdoor. Nextdoor is a private online forum for people who live in your community. People post everything from requests for running buddies and recommendations for plumbers to alerts about violent incidents and construction.
Need a friend? Making friends as an adult is hard. The silver lining is that everyone seems to feel the same way. Olivia June Poole and Jen Aprahamian founded Hey VINA, an app designed to help women find platonic female friends. There are plenty of dating apps out there, and they do a great job matching up people who would get along — so, Poole and Aprahamian thought, why not have a Tinder for gal pals? You can leave off your height and job and instead pick if you prefer coffee or cocktails, describe yourself in five emojis and let the swiping begin.
Maybe get on that friend-making app first. Nothing helps you survive a full day of furniture assembly like buddies.
[Source:- USAtoday]