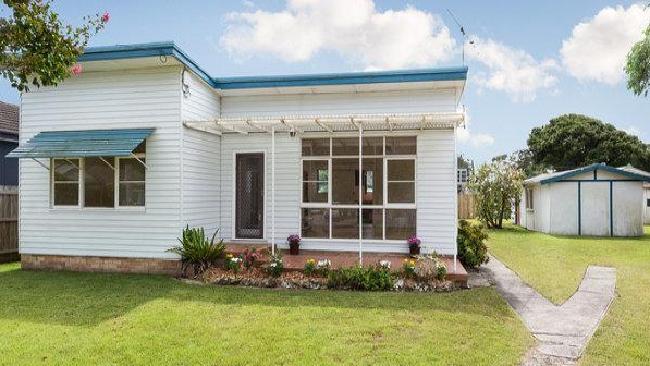 If you think about it as a popularity contest, then it makes perfect sense.
Sydney is the sought-after celebrity everyone wants, so its value has shot through the roof. The cost of buying even a tiny slice of Sydney has become as inflated as a Kardashian/Jenner endorsement fee.
It's not fair, it's literally not worth the money, but it is what it is. Welcome to the law of supply and demand.
After five years of growth, house prices in Sydney are up a whopping 46.9 per cent and units have increased by an eye-watering 40.4 per cent according to CoreLogic data. That means a freestanding house in Sydney will probably now set you back $1 million and even a family-friendly apartment will not give you much change out of $750,000.
But instead of Sydneysiders overloading dinner party conversations and barbecues with horror stories of just how crazy property prices are, people need to put things into a global context.
Young people who call London, New York, Paris or Tokyo home don't waste time lamenting why they can't afford a renovated three-bedroom house in a good suburb with a big backyard and a pretty outlook.
Sure, they're no doubt frustrated about homeownership, but they just put things into a property perspective. They rent, buy small, or get out of town. And they've been doing that for generations.
While living in both London and Paris for several years, I never heard my 20-something or 30-something peers discussing property prices or auction angst. Real estate rarely comes onto their radars — because for them it isn't an assumed rite of passage.
But down under we are still clutching onto the very 1970s "great Australian dream" of a brick and tile home on a quarter acre (that's 1000sq m for the metric-minded) block.
Back then would have been a magical time, that era when our baby boomer ancestors were buying up Sydney property at a sliver of the cost it is today. However, that was also a time when women couldn't get a mortgage on their own and people drove home drunk from the pub. A lot has changed since then. We can still have the "dream", just not in our biggest metropolis.
Today, like it or not, Sydney has arrived on the world stage.
Blame Oprah for telling the world about us, blame the Chinese government for restricting citizens from investing in their domestic residential market (thus making Aussie real estate appealing in the process) but Sydney has become hot property.
There are so many pieces to the puzzle of Sydney's inflated property prices from investor saturation and foreign investment to our local population boom and all these issues do need to be addressed by government. But for now the only thing that we can rely on is that not much is going to change in a hurry.
Alterations to negative gearing, a hike in interest rates, or the tightening of foreign investment rules could all contribute to a welcome price dip, but now that Sydney has confirmed itself as a global city its property prices will probably always outshine the rest of the country.
So in the meantime instead of praying for a fictional bubble to burst, Sydneysiders need to think outside the box. Become a "rentvestor" and live where you want while investing in bricks and mortar elsewhere, give up the dream of a backyard (at least for property number one) or step back from the city.
[Source:- News.au]