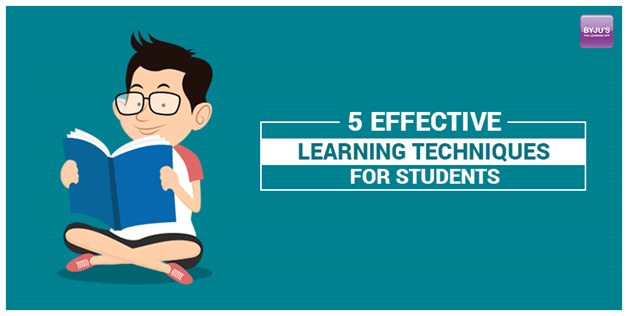 For most tutors, the simple act of finding new strategies to deliver lectures sounds challenging. Since there are plenty of books by different authors have devised different strategies to tackle different scenarios of teaching. For premier coaching institutes like the ones providing training for competitive exams like the UPSC, tutors are always trying to innovate on their teaching styles. The main focus however would be on quality and not on quantity. Hence tutors are asked to find the underlying reason on why they are trying to bring in new ideas. Below are some learning techniques developed for students that are highly effective in delivering value to them while they learn new subjects.
Clarify Teaching Intents
Before a tutor delivers the course contents to his students, he/she would clarify the purpose behind the lecture and the outcome of learning the subject and how the students would be able to make the most of learning the same. It would be ideal if students are provided with examples or models to give them an idea on how the end product would look like.
2.Debates in Classrooms
Unlike conventional mode of teaching, teachers should give room for discussions or debates in classrooms on various topics or issues. This would facilitate mutual learning among students which would help them to learn from each other. Also, tutors would be able to see as to how each student is able to understand new concepts and contents.
3.Proper Feedback
Without proper feedback, it would be quite difficult for learners to know as to whether they are moving in the right direction or not. Apart from feedback for each individual student (oral or written), tutors have to give real feedback on how the whole group or class is performing to see their need for collective growth and areas they need to work on. Students should simultaneously be provided with the opportunity to give feedback to their tutors on changes to be made in the learning process to improve the quality of learning.
Assessments (Formative)
The performance of students by summative assessment should be done continuously to know as to whether they are able to achieve their desired learning outcome after attending the regular classes using standard textbooks like the NCERT Books. Ideally teachers should give equal importance to assessment similar to the classroom lectures.
Strategies based on Metacognition
By this method, students are provided with a chance to direct their own learning, monitor their work, organize and plan and self reflect their learning outcomes in a customized manner.  Once students are provided with freedom along with accountability, their sense of entitlement towards work would  go up considerably.
From the above discussion, it is evident that by applying right strategies, the learning capacity of students could be boosted over the course of time and hence all the efforts of tutors should be directed towards achieving this objective.
About Author
Being a writer, Anirudh believes in writing as nothing short of an art. Hence the passion exists only to develop stories make articles while penning blogs in an artistic fashion. For him ideas could be expressed and shared only when you are able to put into writing. Travelling, visiting exotic locations, trying new food recipes and playing cricket are his main areas of interest.
Email- [email protected]