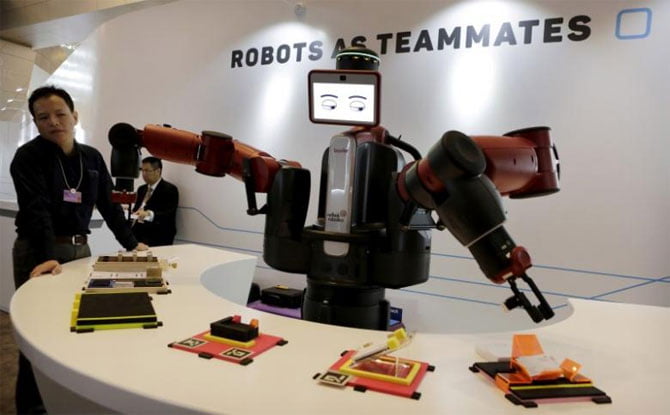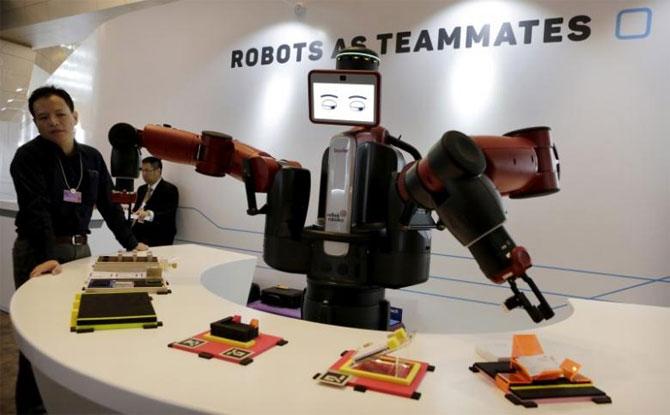 Employees in India are getting ready for automated workplace as 63 per cent of workforce believes that machines will replace people for repetitive work.
According to a study by ADP, a leader in Human Capital solutions, nearly two thirds (63 per cent) of employees in India believe automation, smart machines and artificial intelligence will replace people for repetitive work, and 61 per cent of those surveyed welcomed the trend.
Employees in India were more positive than their counterparts from across Asia when it comes to automation, it revealed.
The study was conducted across North America, Europe, Latin America and Asia-Pacific to understand how trends are impacting the workplace and the needs of employees, ADP said in a statement.
The majority of employees in Australia and Singapore were not positive about this technological shift, according to the study titled 'Evolution Of Work'.
Employees in India were found to be more eager than employees across the region to adopt new workplace technologies with 82 per cent of respondents in India excited about the ability to do all work on a mobile device.
Moreover, around 84 per cent of the employees are optimistic about the prospect of using technology to learn anything.
The data indicates that employees in India (along with their counterparts in China) are more likely to believe that trends will impact them than their counterparts in Australia and Singapore, John Antos, VP Marketing, Asia Pacific, ADP, said.
This could be a distinct advantage in today's fast-changing business environment, he added.
"Businesses that will succeed will be the ones that utilise and promote the strengths, skills and level of life experience each generation brings to the table," Antos said.
Besides changes in technology, other factors like employees' demand for greater choice and flexibility, access to real-time learning, increased autonomy, a sense of stability and ability to work on personally meaningful projects would drive global workplace transformation.
[source;rediff.com]