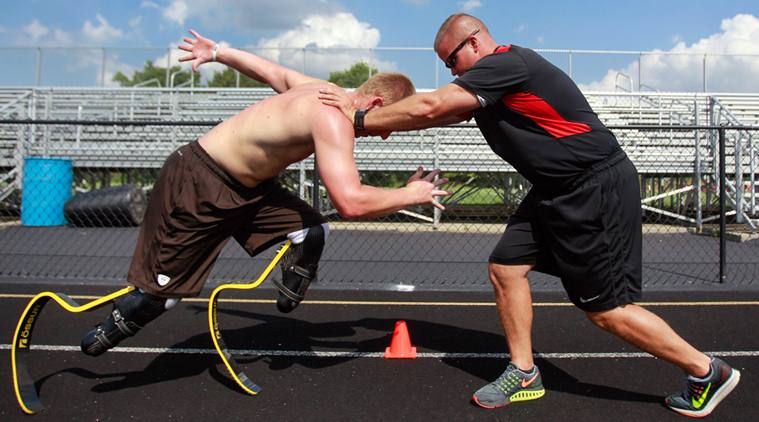 Brazil's state-led oil company, Petrobras, may buy marketing rights for the cash-strapped Paralympic Games set for September, a source involved in the negotiations told Reuters on Wednesday.
The support, if approved, could help bridge the Games' budget shortfall, now that a judge has overturned an injunction blocking the use of new public funds for the 40-billion-real ($12.5 billion) Olympics and Paralympics.
Petroleo Brasileiro SA, as the company is formally known, is willing to buy advertising and marketing rights worth a figure in the "low millions" of dollars to the Paralympics, the source said.
"Petrobras has financial problems of its own, but it's been approached by organizers and there seems to be room to find a good deal," said the source, who asked for anonymity because the talks are in progress.
Petrobras, with nearly $125 billion of debt, the oil industry's largest, passed on Olympic rights because of high costs and limits on the use of its sponsored athletes during the Games, the source said.
Petrobras wants organizers to drop the ban on using its athletes in advertising and is considering traditional advertising at venues.
Cost overruns, Brazil's worst recession in decades, and a decision to bolster security in the wake of international terror attacks, have seriously stretched the Games' budget.
Petrobras and state-controlled bank Banco do Brasil SA and state-owned banks Caixa Economica Federal and BNDES will provide 100 million reais ($31 million) of sponsorship to the Paralympics before the event begins next month, Bloomberg News reported on Wednesday, citing a government official involved in talks.
Government support was made easier on Wednesday after a Brazilian judge lifted an injunction on the use of public funds for the Games.
On Aug 4, the federal government offered 120 million reais ($37.5 million) of emergency aid to organizers. The city of Rio de Janeiro, in better shape than the troubled Rio state government, offered another 150 million reais.
Public prosecutors won the injunction after arguing that restoring cuts to Rio de Janeiro-state's health-care, education, community policing and other public services and paying back wages of civil servants and pensioners took priority over the Olympics and Paralympics.
Without new funds, the judge said, the Rio 2016 organising committee would not be able to pay national Paralympic bodies for travel, food and uniforms, making it impossible for some countries to compete.
[source;indianexpress]