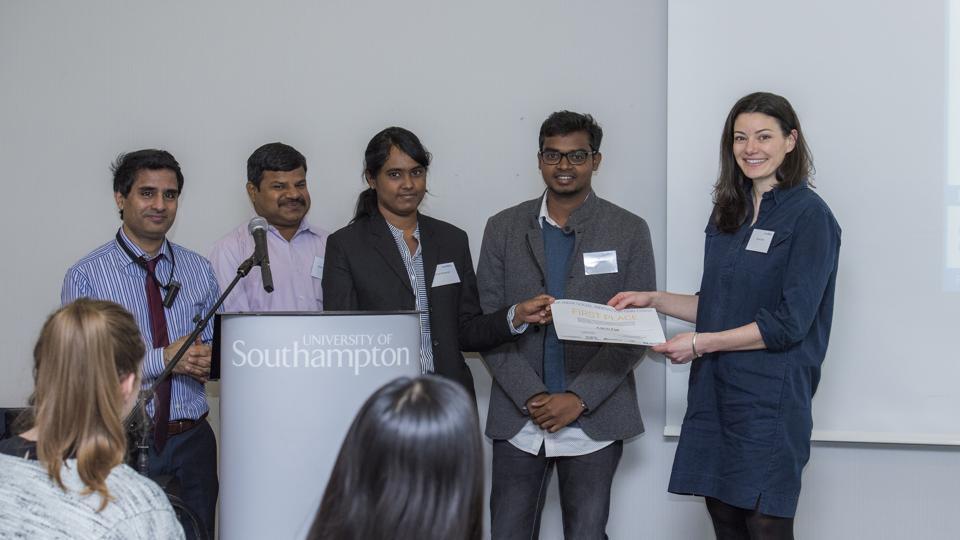 Students of Chennai-based Loyola Institute of Business Administration have won the third spot in the recently held UK-India Social Innovation Challenge 2017 for their project that can provide clean water to villages affected by fluoride contamination.
The challenge was a UK-India Social Entrepreneurship Education Network (UKISEEN) initiative and witnessed a total of 50 submissions by students from universities throughout the United Kingdom and India. Eight Indian projects were shortlisted among the top 10.
The challenge was to propose a business model for a social enterprise that could tackle the United Nations Sustainable Development Goal No 6: Clean water and sanitation.
Claire Scott from UK-based Cranfield University won the top prize and her project A BCD Egg focused on reducing the risk of using unsafe drinking water. The first runner-up was University of Southampton's Alexandre Beardshall for 'Juamaji', an Enactus Southampton project providing a reliable source of water and fish using solar distillation to communities in Kenya and Malawi.
A cash prize of £1,500, £1,000 and £500 was awarded to the first, second and third place holders respectively. Scott will also receive a 6-month mentorship from members of the Confederation of Indian Industry (CII) – CII's director and head-UK Shuchita Sonalika, deputy high commissioner of India to the UK Dinesh Patnaik and head of European and Global Engagement, Innovate UK, David Golding.
The project of the team from Loyola focused on two solutions – providing domestic water filter based solutions and providing defluoridated water for agricultural and irrigational purposes using fly ash as the raw material. The team was supported by their institute as well as the Chennai Water Board.
"It was a great experience for the team, we got the exposure which has heightened our confidence in our purpose. Our success has given us the hope to implement this project on a commercial scale now," Monica M, one of the 6 students from the Loyola, said.
This was the first competition launched by UKISEEN with the aim to find, fund and support innovative and sustainable solutions to the global problem of providing clean water and sanitation.
It was a collaboration between the Social Impact Lab at the UK-based University of Southampton, the Centre for Social Innovation and Entrepreneurship at the Indian Institute of Technology (IIT) Madras, the open innovation platform Babele, the British Council and the Confederation of Indian Industry (CII).
"The UK-India Social Innovation Challenge shows how our two countries can work shoulder to shoulder to tackle the pressing challenges of our age. Clean water and sanitation is an urgent problem for our world, and through this challenge, we hope to find some game-changing innovations which can improve the lives of millions," Pathik , director of Social Enterprise at the University of Southampton and the founding director of its Social Impact Lab, said.
The challenge was open from January 17 to February 24 and students could participate in the competition either as an individual or in a team.
["source-hindustantimes"]