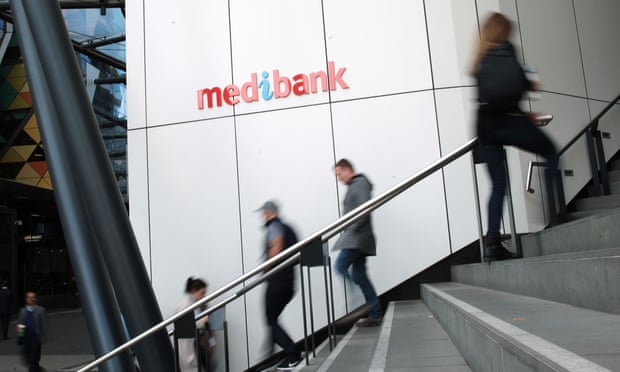 The government's overhaul of private health insurance is an attempt to respond to a slide in membership. Photograph: Stefan Postles/AAP
Private health insurers will be able to offer discounted private hospital cover to people under the age of 29, and new product categories will give consumers more information about the limits of their coverage, under reforms to be unveiled on Friday.
The federal health minister, Greg Hunt, will launch an overhaul of Australia's much-criticised private health insurance system, confirming changes including the removal of natural therapies including kinesiology, naturopathy, pilates, reflexology, rolfing, shiatsu, tai chi, and yoga from health insurance policies.
The changes will allow insurers to increase their excess levels, which would discount some products for consumers. Maximum permitted excesses for private hospital insurance will be increased from $500 to $750 for singles and from $1,000 to $1,500 for couples or families.
People under 30 will be encouraged to sign up with discounted premiums to take effect from April 2019.
Health insurers will be able to offer discounts on hospital cover of up to 2% a year for each year the consumer is aged under 30, to a maximum of 10% for 18 to 25 year olds, with the discounted rates gradually phased out once a policyholder turns 40.
Insurance products will also be separated into categories. Hospital cover will be rated gold, silver, bronze and basic, and extras cover gold, silver and bronze.
When consumers take out insurance with a combination of hospital and extras cover, the components will be rated separately. The new categories will take effect from 1 April 2019.
The changes will also include some beneficial changes for people with mental health conditions. From April 2018, people will be able to upgrade their cover to access in-hospital treatment without having to sit out a waiting period.
Private health insurers will also have less scope to impose limitations on the number of mental health sessions or treatments patients can access, like group counselling sessions, electroconvulsive therapy or transcranial magnetic stimulation.
Insurers will also be able to offer travel and accommodation benefits under hospital cover instead of only under general treatment policies.
Presently consumers can only claim travel and accommodation expenses if they take out top-level general treatment extras cover, and the benefits aren't generous.
The package also includes changes to expenditure on prostheses, which currently accounts for 14% of private health insurance hospital benefits paid annually.
The government says there is evidence that prostheses list benefits are generally inflated when compared with the equivalent prices paid for devices in the public sector.
The private health insurance ombudsman (PHIO) will also be given expanded powers to ensure insurers are meeting their regulatory obligations.
In a statement, Hunt said the government was helping to reduce rising costs for health insurers "which would otherwise be passed on through higher premiums".
"We know that many people would like to be able to select a higher excess in exchange for lower premiums," Hunt said.
"That's why we will increase the maximum excess consumers can choose under their health insurance policies for the first time since 2001.
"We know that every dollar matters to Australian families and these reforms will get better value for families and make policies easier to understand."
But Labor dismissed the overhaul.
The shadow health minister, Catherine King, said the bulk of Australians who rely on private health insurance, and use it regularly, would get no benefit from the government's changes.
The changes are the consequence of a review which has gone on for more than 12 months. The action is an attempt to respond to a slide in health insurance membership, and increasing criticism of health insurance products by health economists, medical experts and consumer groups.
["Source-theguardian"]