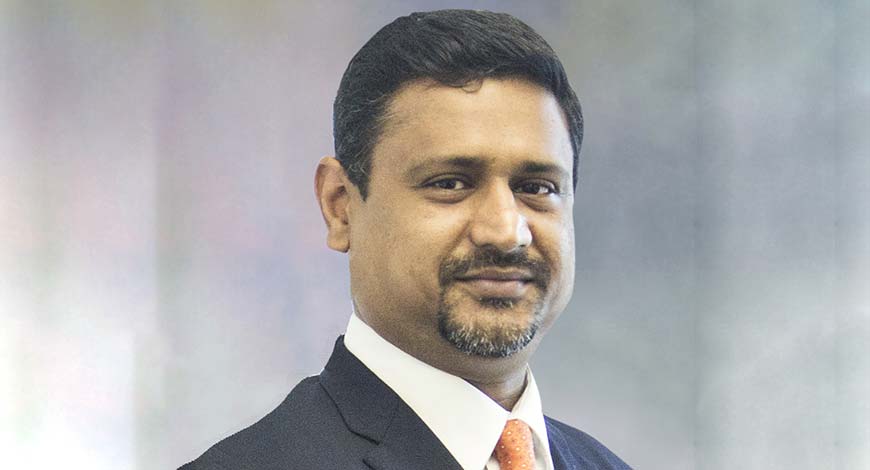 CoWrks, workspace providers has announced the appointment of, Rajat Gupta as Chief Growth Officer. Rajat joins the organization with twenty-two years of extensive experience in the real estate industry. Prior to his role at CoWrks, he was Managing Director for Advisory and Transaction Services at CBRE, where he was leading the Office Occupier Services vertical for India. With more than 25,000 members and 25 centres, CoWrks is one of India's fast-growing workspace solution providers, offering a collaborative working environment for large enterprises, SMEs, start-ups, and freelancers. Rajat's new innings with CoWrks will build on this position of strength while pursuing a clear vision for change and value creation. He will report to Abhishek Goenka, Chief Executive Officer, CoWrks.
Abhishek Goenka, CEO, CoWrks said, "Owing to Rajat's vast experience and deep exposure spanning decades in real estate, he is well equipped to boost our growth and drive us to the next phase of expansion. CoWrks has achieved exponential growth in a short span of two years while making huge headway as the one-stop workplace solution for businesses of all sizes. With an industry expert like Rajat, we aim to build on this positioning and rapidly scale towards achieving multi-fold expansion in terms of members as well as centers. Together we look forward towards fast-tracking our growth – both in India and globally."
Rajat Gupta, Chief Growth Officer, CoWrks said, "Coworking is the new driver in real estate and I'm excited to leverage my experience towards charting CoWrks' unstoppable growth in existing and new markets. With an increasing number of large corporates opting for shared workspaces, it is an interesting phase for the industry. With CoWrks bullish outlook, I am confident that we will redefine and add a unique dimension to the way people work."
Rajat Gupta will be responsible for the expansion and revenue functions of CoWrks for both India and overseas. He has been a valued asset and partner to a multitude of global blue-chip organizations, assisting them in charting their real estate strategy for India. His past clients include blue-chip companies from banking, management consulting, financial services and technology sectors. His transition into this critical role highlights a major trend amongst International Property Consultants (IPC), where top leaders are rapidly moving to the coworking industry to unleash its limitless possibilities.
He is a post graduate in Business Administration, with a Gold Medal in his chosen specialization of Marketing from Management Development Institute (MDI), Gurgaon and a Bachelors in Civil Engineering from Punjab Engineering College (PEC), Chandigarh.
["source=businessworld"]