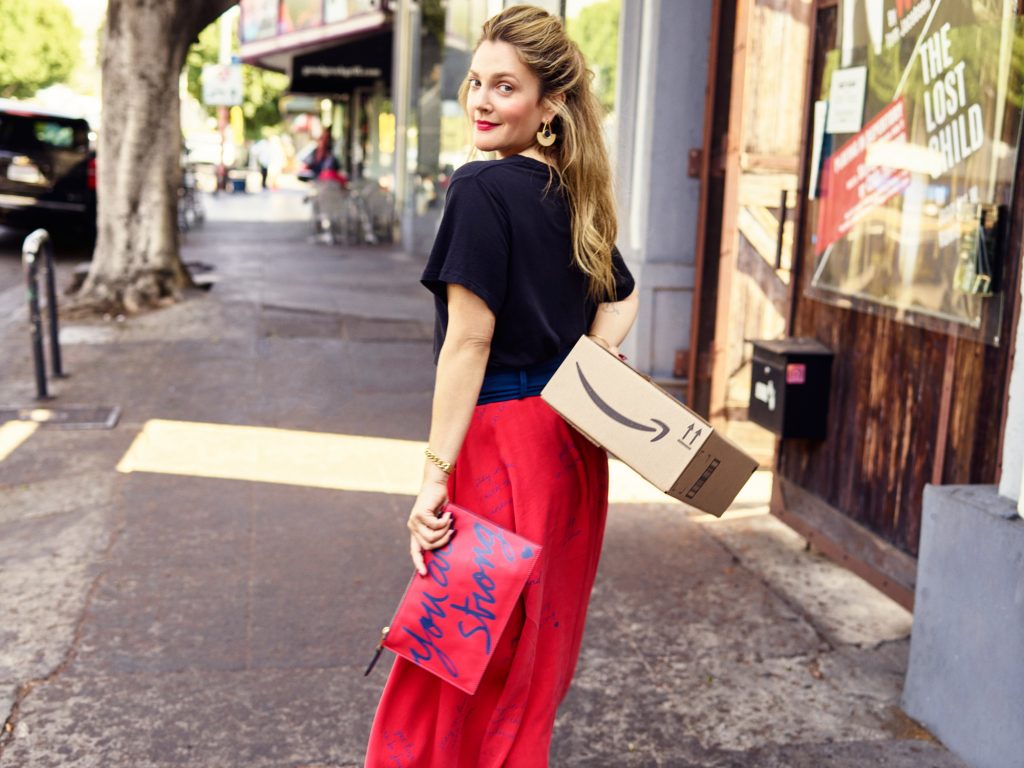 Following in the footsteps of Gwyneth Paltrow, Reese Witherspoon, and more, Drew Barrymore is launching her first-ever lifestyle brand.
The contemporary collection, dubbed Dear Drew, went live on Amazon Fashion Monday, and is "a love letter to women around the world," Amazon said in a statement. "it is intended to empower customers to be their best selves and live their most inspired, spirited lives."
Designed to complement each customer's unique story, Dear Drew offers a variety of apparel, intimates, jewelry and accessories on amazon.com/deardrew for prices ranging from $28 to $248. The brand's mission is to "provide inspiration and a grounding voice for all women," according to a statement.
The collection includes floral dresses, graphic tops, midi skirts tied at the front, and more effortless, chic designs that scream Drew Barrymore.
The Santa Clarita Diet star can be seen rocking some of the looks from the collection in a photo released today (above), in which she totes an Amazon Box and flashes a smile in the Mulberry St Tie Front Skirt ($128; amazon.com), Soho Fan Drop Earrings ($48; amazon.com), Little Italy Identification Bracelet ($88; amazon.com), Nolita Cuff Bracelet ($58; amazon.com), and palms the You are Strong Clutch ($75; amazon.com).
"We're delighted to be teaming up with Drew Barrymore to debut her new brand on Amazon Fashion," Amazon Fashion Director Kate Dimmock said in a statement. "Drew's impressive career and creative energy is an inspiration, and we're thrilled to be able to offer our customers a collection that embodies her free-spirited style."
["Source-instyle"]