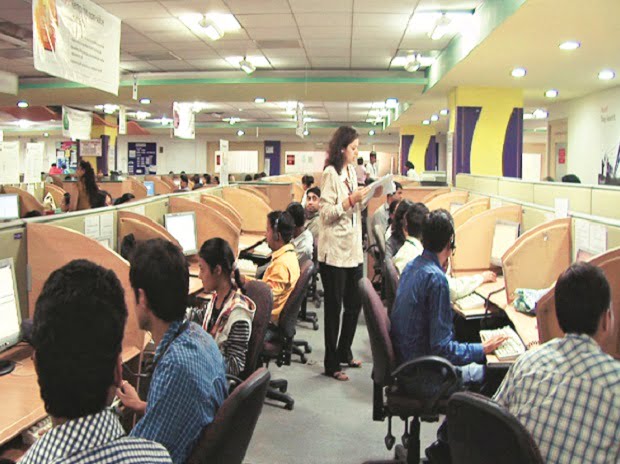 Indian IT firms could see business opportunity of over $1 billion in building and implementing solutions to help their clients become compliant with the GST regime.
Companies such as Infosys, Wipro, HCL Technologies, Tech Mahindra and others, which implement the enterprise software of SAP, Oracle, will now have to align the technology backbone based on GST norms.
The opportunity for these companies includes customised packages and software services implemented on the customer's business.
Dealers or businesses would need to upload the details of their transactions and multiple returns to the government portal called GSTN and they would have to adopt technology for taxation or an ERP system in order to be GST compliant, said Harpreet Singh, partner, indirect tax, KPMG.
This directly and indirectly should create opportunities for IT services firms and other companies that are building application-based solutions to make tax compliance easy for businesses once the GST is implemented.
"In order to undertake GST compliance, the GSTN has tied up with third parties called GST suvidha providers who will be allowed to use the application programme interface for themselves and make them available for other parties. There are other players called application service providers who can use these APIs to build innovative applications for taxpayers. All IT services companies are now gearing up to either become a GSP or ASP as they see potential in this," Singh added. He said anyone aspiring to build and provide application services for the GST could become an ASP.
Tax compliance and related technology service firm ClearTax estimates the opportunity for implementation of GST-related software to be worth nearly Rs 1,000 crore. "For system integrators or service providers, the opportunity with the GST is worth more than Rs 1,000 crore. In the software-led services segment for the GST, we foresee an opportunity worth more than Rs 3,000 crore ($500 million)," said Archit Gupta, founder and chief executive officer, ClearTax.
Nearly 8 million businesses are estimated to be registered for the GST and the majority of them are likely to use application-based services.
"There is a huge market. Even if 60 per cent of dealers decide to go through the ASP route, we are talking about roughly 5 million customers," said Singh.
Another IT industry analyst said some IT services providers were planning to create packages for GST consulting services and offer dedicated services through BPOs.
"Apart from the incremental revenue through software implementation, some IT services firms are talking about creating packages for GST on the consulting business front," said Pareekh Jain, senior vice-president, HfS Research.
The delay in finalisation of the GST is, however, affecting the development of applications. Some companies were struggling to launch their ASP solutions owing to frequent changes in the GST law and release of multiple versions, said Singh.
["Source-ndtv"]