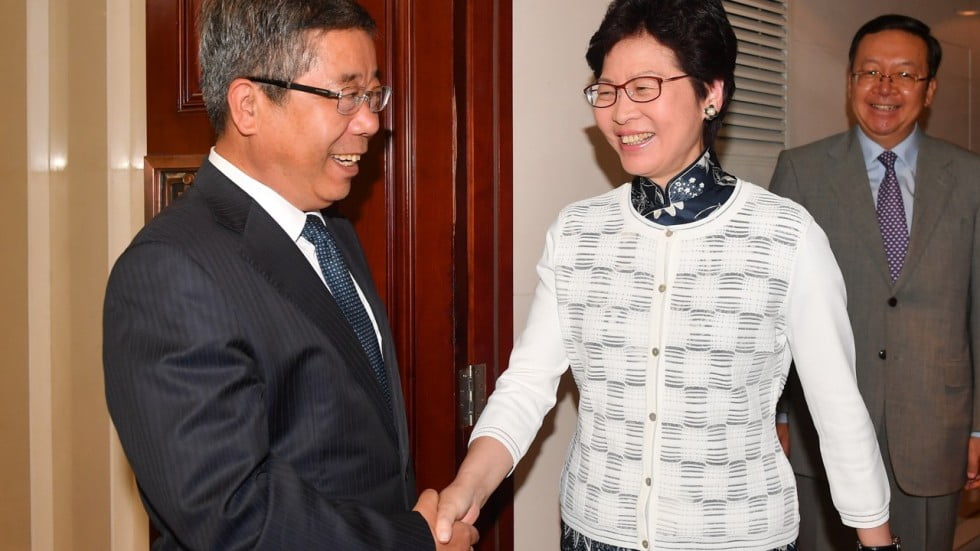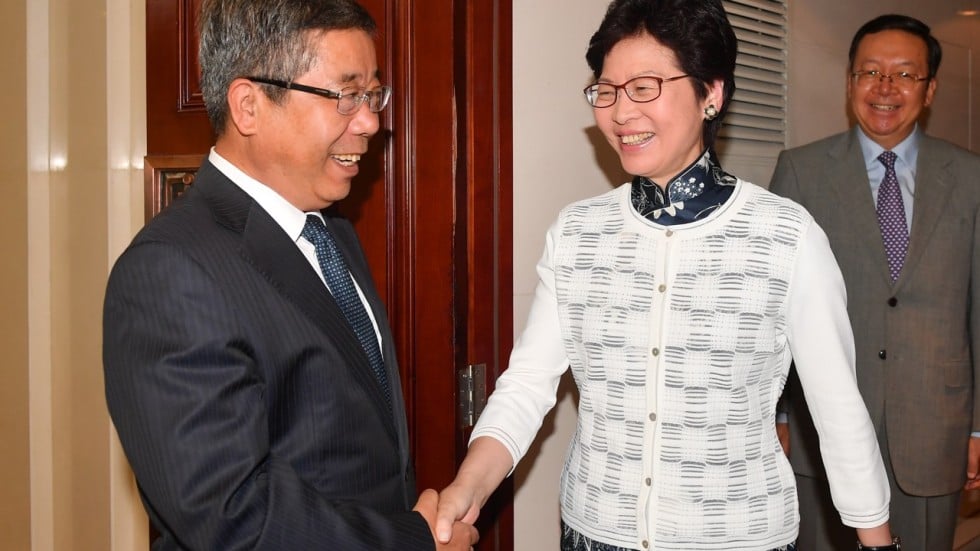 Mainland China's education minister reminded Hong Kong leader Carrie Lam Cheng Yuet-ngor of President Xi Jinping's instructions on the need to strengthen young people's education on the Chinese constitution, Basic Law, and Chinese history and culture.
Chen Baosheng also assured Lam that his ministry would spare no efforts in helping the city address "all questions" and responding to "all requests" on education.
Hong Kong leader Carrie Lam calls for national security law push, but no clear time frame
Chen raised the issue with Lam during a meeting in Beijing on Monday, a move seen by some political analysts as Beijing pressuring Lam to revive national education in Hong Kong.
Lam told Chen that she agreed that young people should have "national awareness". The chief executive is in Beijing for a four-day visit to meet officials at various ministries and organisations.
In his opening remarks, Chen recapped Xi's message when he gave a speech in Hong Kong on July 1 after inaugurating Lam and her government.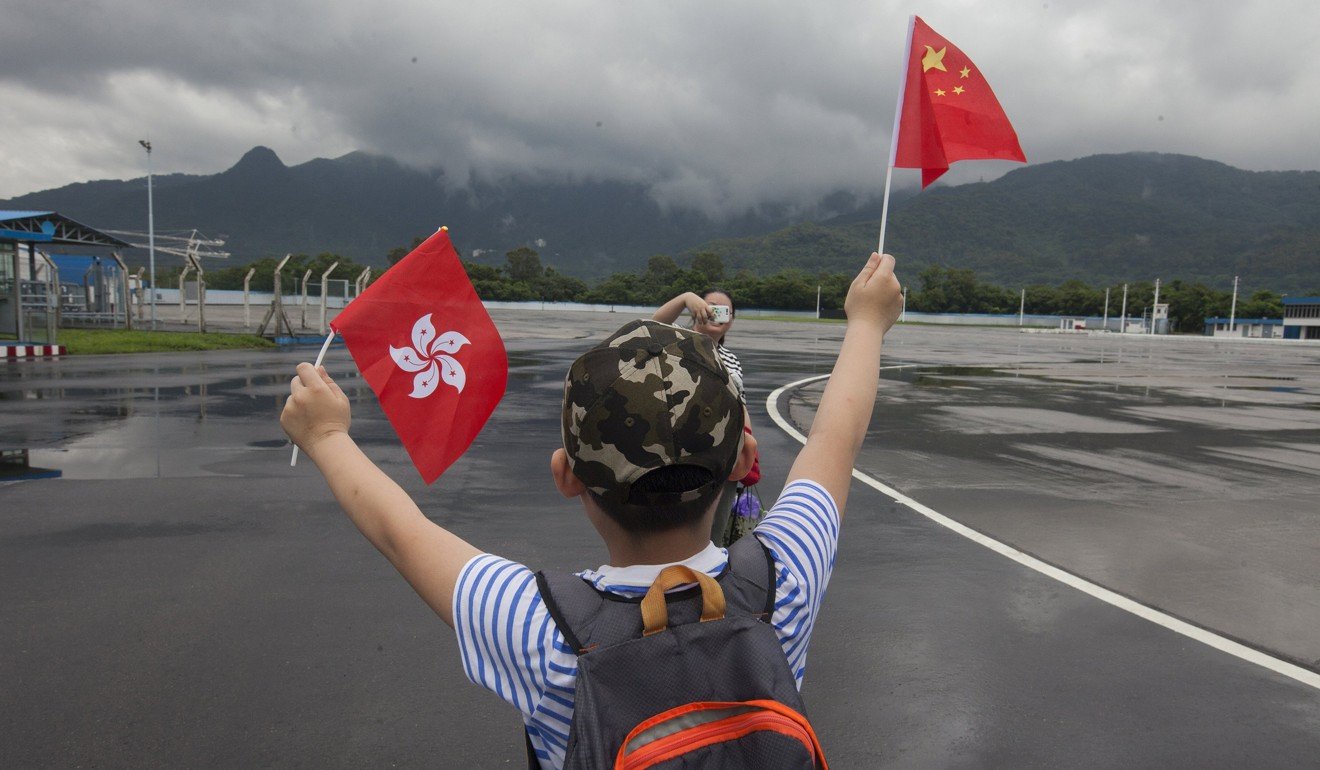 "[Xi] said he hoped Hong Kong youth would grow healthy, bear the responsibility of Hong Kong and serve the city and the country," he told Lam. "[Xi] expected [Hong Kong] to strengthen education on Chinese constitution, the Basic Law and Chinese history and culture."
Lam said she was not an education expert because she had never been in charge of this policy area during her 37 years' work in the Hong Kong government.
Is Chinese national education set to make a comeback in Hong Kong? It's not if, but how, experts say
"But I fully understand the importance of education. That's why we increased spending on education by HK$3.6 billion," Lam told Chen, "I believe education is investment.
"My idea for education is very simple: youths should have national awareness, emotional attachment with Hong Kong and an international vision."
Last week the chief executive said her government had no plans to introduce national education as an independent subject at schools, a move that was aborted in 2012 after widespread protests over concerns about "brain-washing".
Four in 10 Hong Kong pupils wary of closer ties to mainland China, survey finds
Lam had also denied speculation that she had followed Beijing's orders to appoint Christine Choi Yuk-lin, a former vice-president of the pro-Beijing Hong Kong Federation of Education Workers, as undersecretary for education in order to help push national education in schools.
Professor Lau Siu-kai, a vice-chairman of the Chinese Association of Hong Kong and Macau Studies, a semi-official mainland think tank, said: "Like it or not, Lam must do something to enhance national education in Hong Kong. That is already a political order.
"My understanding is that Beijing is not asking Hong Kong students to love the Communist Party but at least Hong Kong young people should develop a national identity and understand more about the Basic Law and the Chinese history and culture."
Lau said he did not expect opposition as fierce as that during the 2012 anti-national education campaign, judging from the pan-democrats' recent failure to mobilise much of a protest against Choi's appointment.
["Source-scmp"]