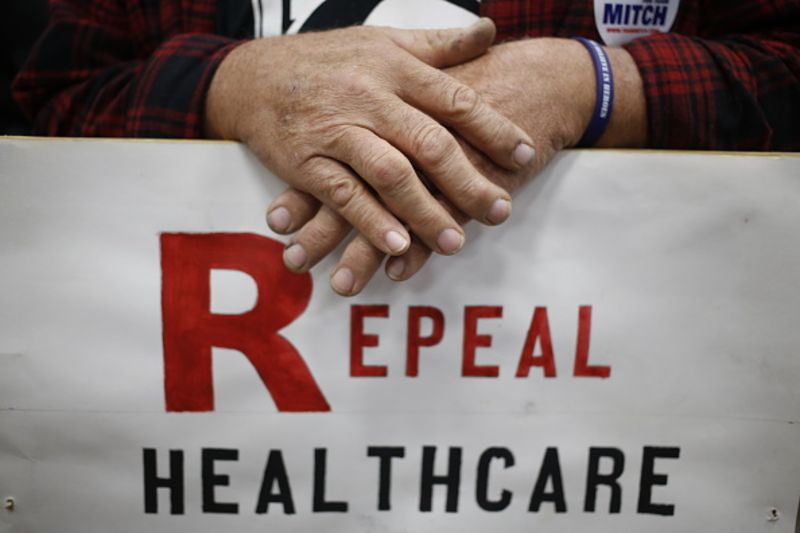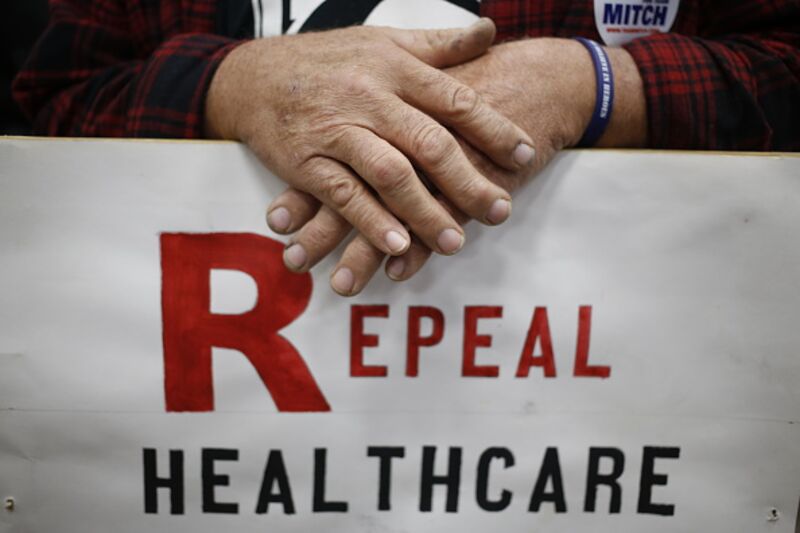 Progressives are understandably breathing a sigh of relief following the Senate's failure to repeal Obamacare and replace it with legislation that would have scaled back health-insurance coverage. But they shouldn't be too comfortable in their victory — it's temporary.
President Donald Trump has threatened not to support the Affordable Care Act. If the Trump administration decides not to make critical payments to insurers, or stops enforcing the tax penalty for people who don't buy insurance, the law could be in serious trouble. And even if the administration continues to support Obamacare's success, progressives should be clear that the law still needs improvements to ensure that premiums don't continue to increase at an unsustainable rate, and that households in all parts of the country continue to have access to insurance through the individual market.
What's needed to move forward? Republicans and Democrats working together.
A major problem with the Affordable Care Act is the way it was passed: on a party-line vote, without support from a single Republican. This made the law vulnerable and created uncertainty about its future among market participants. The unsuccessful GOP repeal-and-replace efforts have been just as divisive. For a policy change of this magnitude to be lasting and stable, it should have at least some bipartisan support.
President Barack Obama's lasting health-care legacy is winning the fight over whether universal coverage is the right goal. Mr. Obama was correct that it is, and as I've argued recently, conservatives should agree. But what is needed to get us there in best way? Let me outline a few corollary goals.
Universal coverage should be pursued in a way that is affordable, both to households and to the government, and that helps lower the trajectory of health-care costs overall. It should lead to higher-quality medical care, to make being insured attractive to households, and should encourage innovation, productivity and technological progress in the health-care sector. It should encourage young and healthy people to be covered in order to balance the risk pool facing insurers, making it attractive for insurers to offer insurance. It should ensure that even the hard-to-cover are insured.
To achieve these goals, both conservatives and progressives are going to have to give ideological ground.
Conservatives in Congress have already given quite a bit. For example, even the most hard-line conservatives in the House voted in favor of the federal government providing subsidies to low-income households to help them purchase health insurance.
But congressional Republicans will have to go further. Subsidies for low-income households need to be generous enough to make insurance against catastrophic medical expenses affordable. Republicans shouldn't try to cut taxes as part of health reform. And Republicans should accept that we need a robust health-insurance safety net that covers all citizens living in poverty or living with medical conditions that will make insurance prohibitively expensive.
This will involve accepting a larger role for Medicaid than existed before Obamacare, and adequately funding high-risk pools for individuals with pre-existing medical conditions who won't have access to affordable coverage. It'll also mean making room for regulation requiring that as long as individuals maintain insurance coverage, they can move from employer coverage to the individual market without being charged higher premiums due to medical conditions.
Progressives have to travel further than this. In order to achieve the goals I laid out, they need to accept that catastrophic health-insurance coverage still counts as coverage. The social problem we face occurs when uninsured individuals get seriously sick or injured, and can't afford their treatment. Those costs get passed on to the rest of us. The policy solution, then, should focus on the problem of individuals not being insured against very high medical costs — not on insuring for preventative care, or against your annual sinus infection.
In order to encourage the appropriate levels of innovation and productivity, progressives must accept that health insurance — and the market for medical services generally — is too heavily regulated. Obamacare removes choice and options in the individual health-insurance market by specifying what has to be included in insurance plans. In addition, the law's individual mandate penalizing people who don't buy insurance is too weak to be effective — but a stronger mandate is both politically untenable and undesirable. So progressives should ditch the mandate and accept another way to encourage young and healthy individuals to be covered: auto-enrollment with an opt-out.