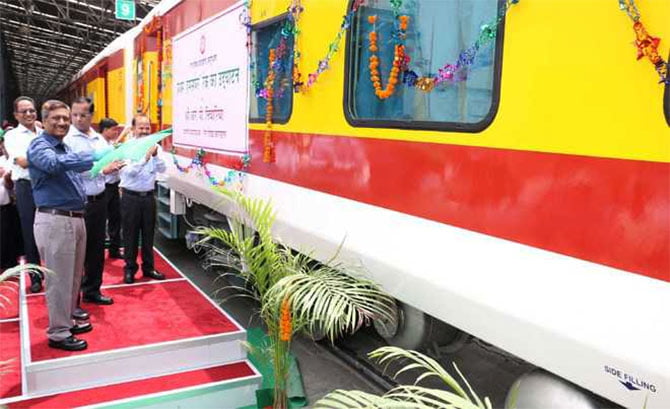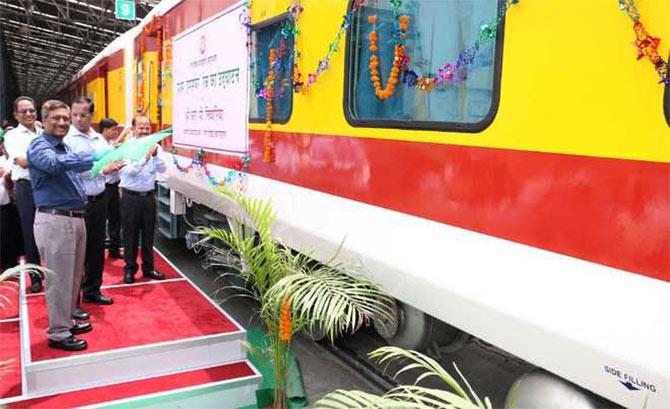 Close on the heels of surge pricing in premier trains like Rajdhani and Shatabdi express, Humsafar trains are set to be launched next month with fares that would be about 20 per cent higher than the normal Mail and Express services.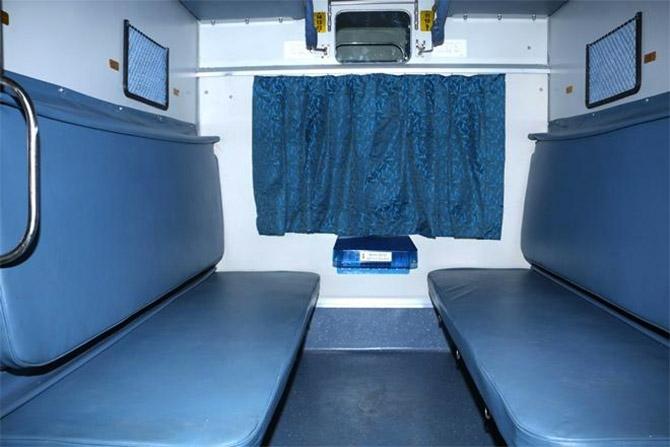 Announced by Railway Minister Suresh Prabhu during the presentation of the Rail Budget 2016-17, Humsafar, a special class service comprising only AC-3 coaches, is likely to be launched between New Delhi and Gorakhpur.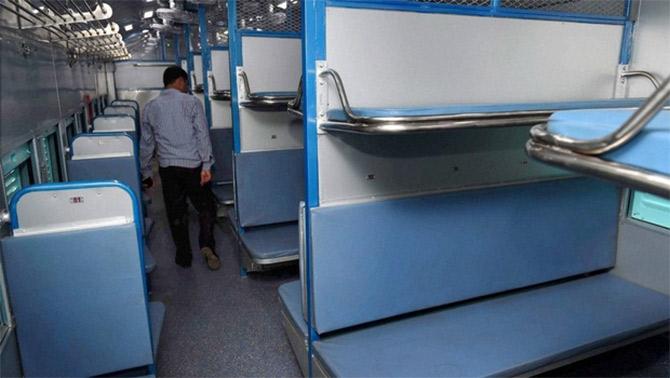 Humsafar is a special class train for inter-city overnight journey with many additional facilities which are otherwise not available in normal AC-3 coaches, said a senior Railway Ministry official.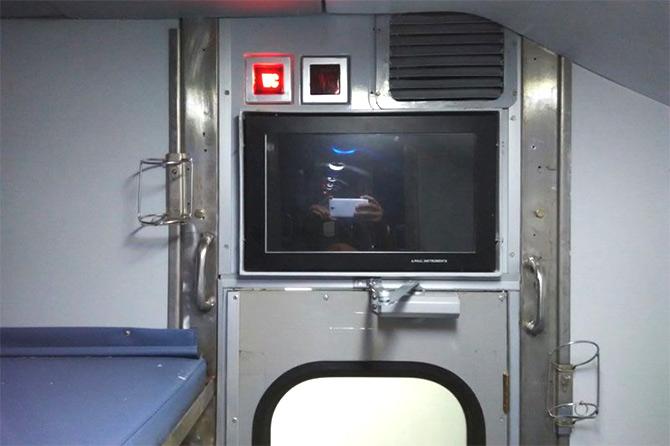 CCTV, GPS-based passenger information system, fire and smoke detection and suppression system and mobile, laptop charging points with every berth are some of the features on Humsafar trains.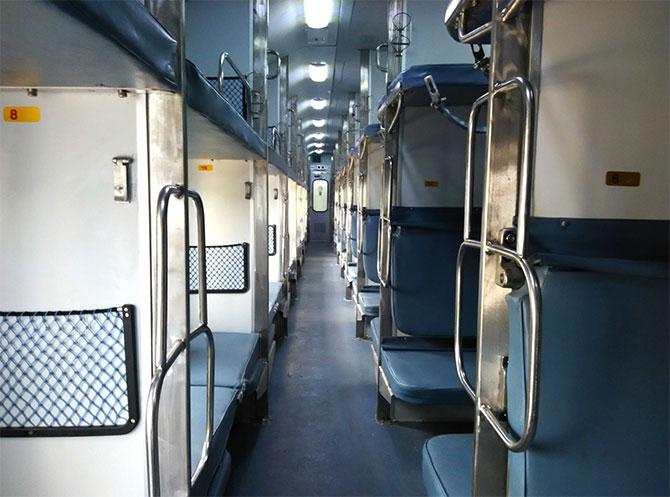 Besides, Humsafar will have improved aesthetics with new interior and exterior colour scheme presenting a futuristic look with the use of vinyl sheets similar to Maharaja Express coaches. It will also have integrated braille displays.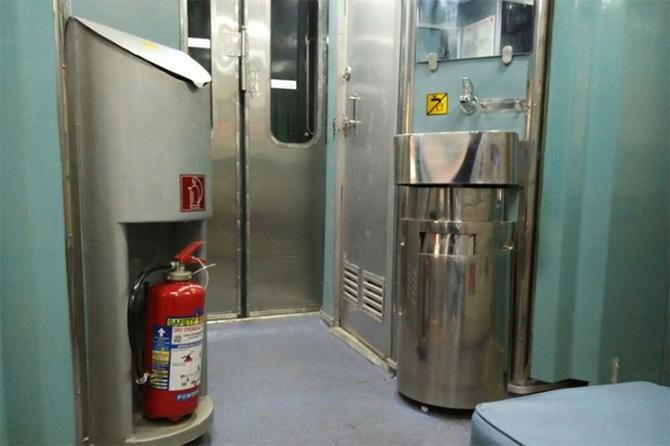 "Since the train is a special class service with many modern facilities, it has cost more to railways. So the fare will accordingly be on the higher side to match the additional cost," said the official.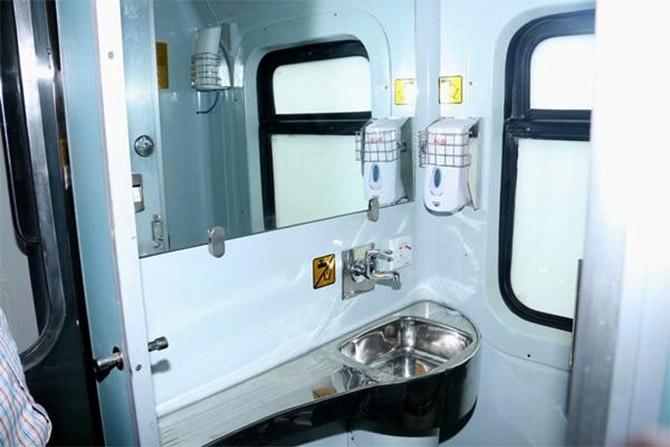 Asked about the quantum of increase in fare, the official said, "The fare structure has not been firmed up yet and is being worked out."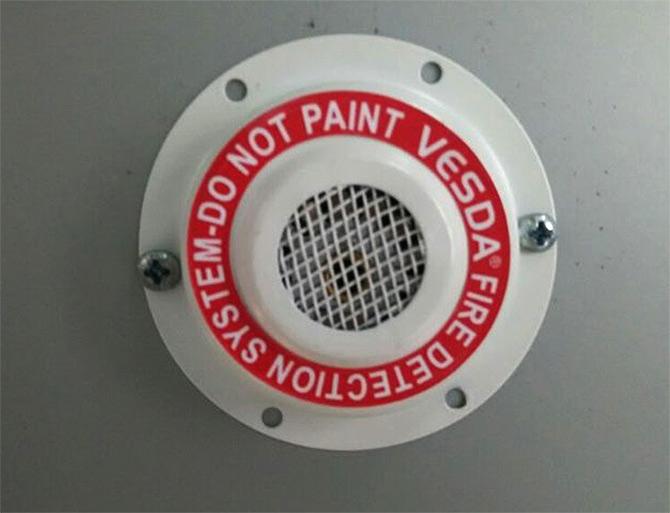 Pressed further, he said fare should not exceed beyond 20 per cent of normal Mail/Express fare on the route where Humsafar service will be pressed into.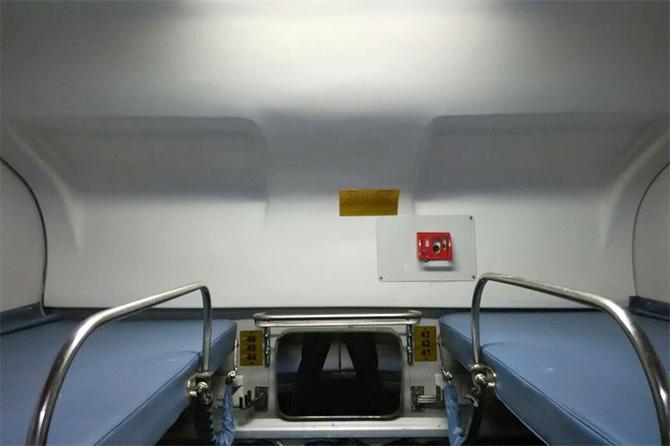 The official said Humsafar will be launched as overnight inter-city service on high-demand routes and some of the destinations have been identified.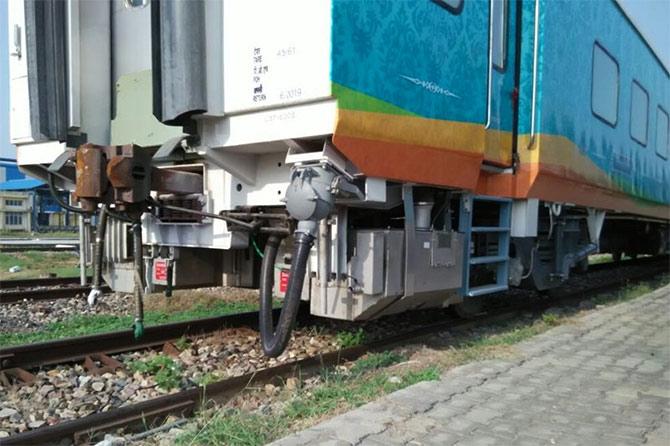 Indian Railway recently introduced dynamic surge fares on Rajdhani, Shatabdi and Duronto trains from September 9, drawing criticism from opposition parties.
Photographs: Kind courtesy, Indian Railways
[source;rediff.com]