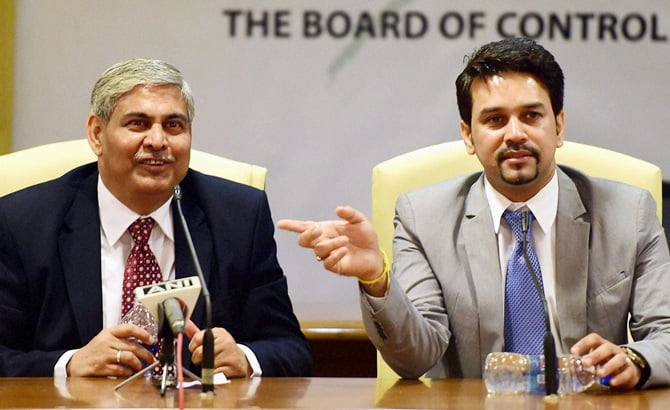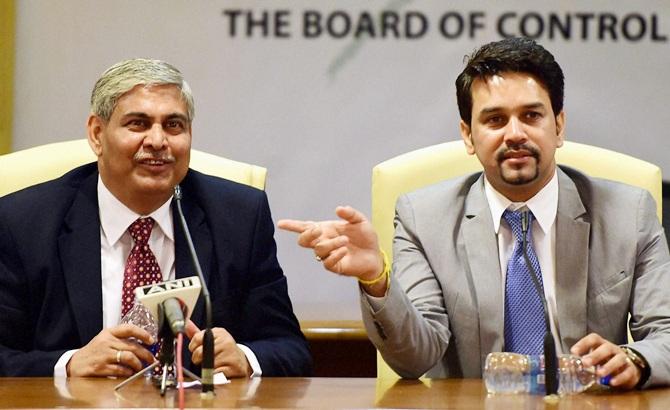 In an escalation of their confrontation, the ICC on Monday disclosed that it has refused to bail out the BCCI in its tussle with the Supreme Court-appointed Lodha Committee over implementing the reforms.
ICC Chief Executive Dave Richardson said the BCCI had sought a letter from the world body, stating that it will disaffiliate the Indian Board if there is governmental interference as a shield against the implementation of Lodha Committee reforms.
However, he said it refused to issue such a letter unless a formal request is received from the member-board concerned.
"The BCCI President Mr Thakur did verbally ask the ICC to write a letter to the BCCI asking whether the recommendations of Lodha Committee might constitute govt interference," ICC Chief Executive Dave Richardson said.
"But Mr Manohar said that the ICC should not write such a letter unless the BCCI first writes to the ICC requesting ICC to intervene or ICC receives a letter from another of its member board to do so but no such letters have been received.
"So I understand that Mr. Manohar is reluctant to interfere in the domestic affairs of a member country. He will not do so without being formally requested to do so by the member concerned and nor is he prepared to put the ICC in a position where it could be perceived as challenging the authority of the Supreme Court of India.
"Without being formally requested to intervene, especially without the full consent of the ICC board. Don't forget…the consequences of the government interference could lead to the suspension of a member board and nobody really wants the BCCI to be suspended," the former South African wicket-keeper batsman told 'India Today'.
He said the BCCI President, in fact, criticised the ICC for not providing help in its hour of crisis.
"Yes there were other board members present when that request was made by Mr Thakur. As far as I see Mr Thakur actually criticised the ICC for not sending the letter," Richardson said.
The BCCI and ICC are at loggerheads over a host of issues after Shashank Manohar took charge as the independent Chairman of the world body.
[source;rediff.com]