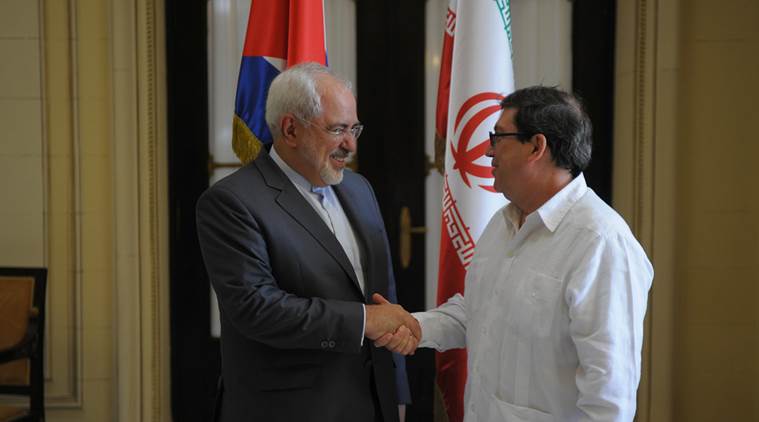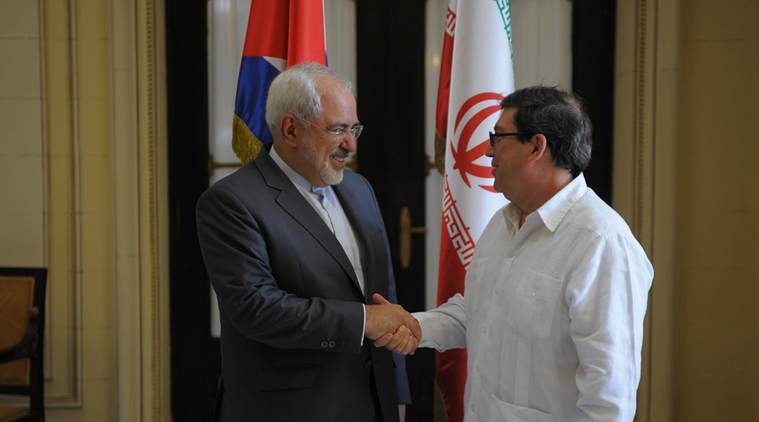 Kicking off a six-day tour of Latin America, Iranian Foreign Minister Mohammad Javad Zarif said on Monday in Havana his visit would open a new chapter in the Islamic Republic's relations with Communist-ruled Cuba. Iran, which has long been friendly with Cuba, is on a drive to improve foreign commerce after the removal in January of international sanctions against the Islamic Republic.
"We will start a new chapter in the bilateral relations with Cuba on the basis of a big (business) delegation accompanying me on this visit," Zarif said at a meeting with his Cuban counterpart, Bruno Rodriguez. The international community lifted sanctions on Iran as part of the deal under which Tehran curbed its nuclear program. Rodriguez congratulated Iran on the "success of its foreign policy" while reiterating its longstanding support for "all countries to develop nuclear energy with pacific ends".
Cuba and Iran have in common a long stand-off with the United States. They were both on the U.S. State Department's list of terrorism sponsoring countries until Havana was removed last year as part of a detente with Washington. "We have always been on the side of the great Cuban people in view of atrocities and unjust sanctions," Zarif said. "The government and Cuban people have also always shown us solidarity with regards to the atrocities committed by the empire."
Zarif's tour will also take him to Chile, Nicaragua, Bolivia and Venezuela. Just last week, Cuba's new Economy Minister Ricardo Cabrisas made a trip to Tehran where he met with President Hassan Rouhani. German exports to Iran, mostly machines and equipment, jumped in the first half of the year following the removal of international sanctions against the Islamic Republic, official trade data showed on Monday.
[source;indianexpress]