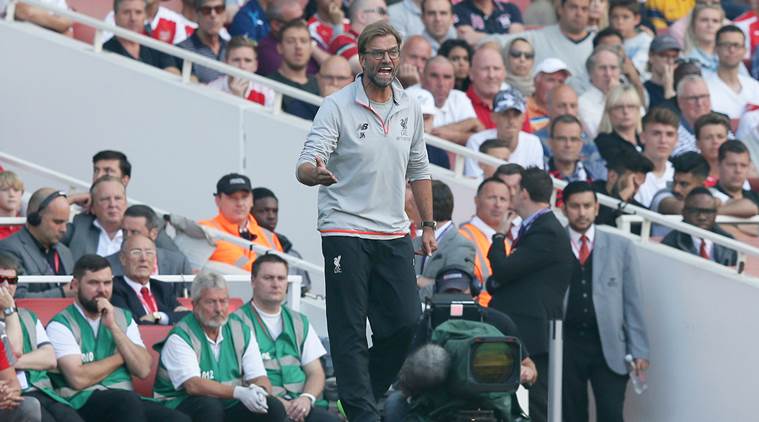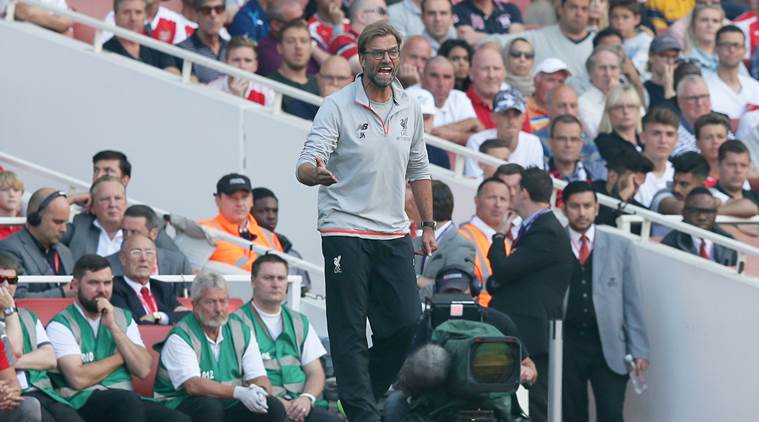 Liverpool manager Juergen Klopp called for his players to "stay calm" and does not expect to expect wholesale changes against Burton Albion on Tuesday as they seek to quickly bounce back from their 2-0 defeat at Burnley.
Much of the excitement generated by the club's thrilling opening weekend win at Arsenal has been replaced by concern by their subsequent setback in a game in which they failed to score despite 81 percent possession.
On Tuesday they travel to Burton from England's second tier in the League Cup, a competition they have won a record eight times but now enter at an early stage because of their failure to qualify for Europe this season.
"Of course we respect the opponent, so it's not the moment to 'rest' players. We won't make seven or eight changes," said Klopp, who last season saw his team lose the League Cup final on penalties at Wembley.
"We have to show we want to be in this competition. It's about respecting the game, working hard."
Liverpool have surrendered home advantage to their opponents, who they have never previously faced, because of continued building work at Anfield and face a third successive away game.
Klopp said he still doesn't "feel good" about Saturday's defeat, but will be looking for an instant reaction from his players.
"We have to do better. I lost a few games in my life, and I accept that I will lose a few more in future. You can lose a game. The first game (against Arsenal) was good, the second game not. So what's the truth now?
"Nobody wants the information we got from Burnley, but we got it and now we have to use it and find a way to win. We have to stay calm. My job is to bring the players in and around the box, with movement. But then we have to use our skills in the most decisive area."
Saturday's defeat led to instant demands from supporters for Klopp to strengthen his squad ahead of the Aug. 31 transfer deadline but Liverpool's manager, who has been seeking a new left back this summer, refused to reveal his hand.
"We must look at these things without looking at the results. Until. Aug 31, everything is possible. But we do not feel we cannot work with the players. Getting in others is not the main thing to do."
Burton are managed by Nigel Clough, who expects the side he played for from 1993-96 to continue improving under Klopp.
"When he came here he reminded people that it took him two or three seasons at Dortmund. But there are signs of encouragement that they will be back challenging for the Premier League. If we score tonight it will probably because of luck and industry rather than great creativity."
[source;indianexpress]