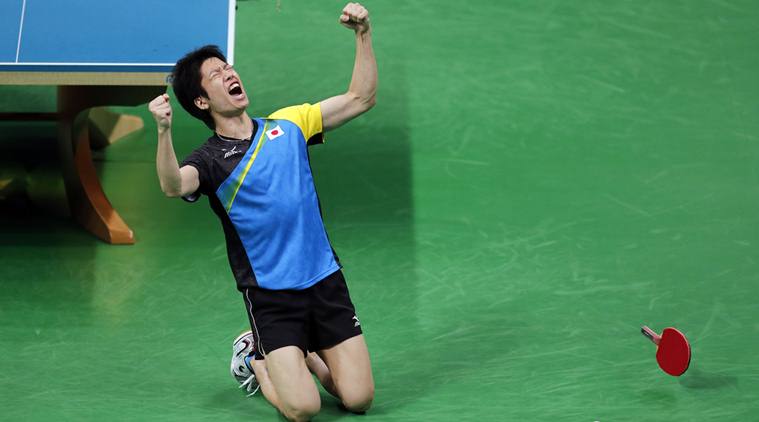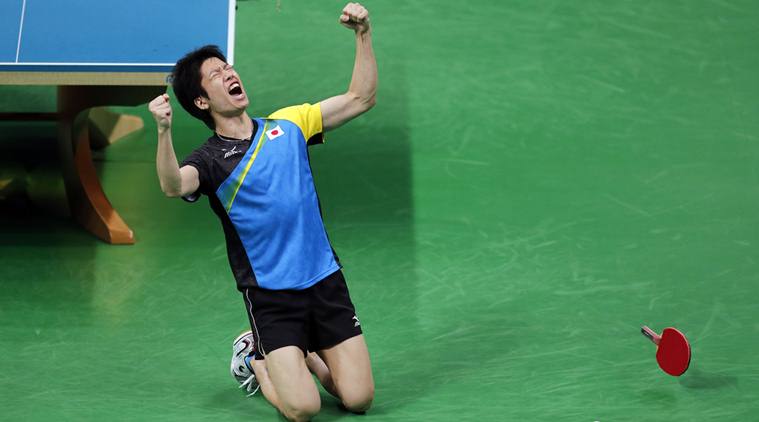 Japan showed they could be the biggest threat to China's quest to continue their table tennis domination in Tokyo 2020, after their young team achieved the country's best-ever medal haul in the sport in Rio.
Japan's men, who never made the Olympics podium in the sport before, are leaving this year with a team silver medal and an individual bronze while their women are heading home with a team bronze medal. They won a silver four years ago.
China's supremacy over the sport is well accepted by players and coaches alike who say the country's national team, all of whom dominate world rankings, possess skills and strength that far outclass their opponents.
The country has swept the table tennis gold medals at the Rio Olympics, and has now won 28 out of 32 golds awarded since table tennis became an Olympic sport in 1988.
But the growing strength of the Japanese was apparent at certain instances during the Rio tournament.
During the men's team final, individual bronze medallist Jun Mizutani snatched one set from world number three Xu Xin, breaking the Chinese team's winning streak through the tournament and past Olympics. China eventually won the game 3-1.
In the women's team battle for the bronze against Singapore, 15-year-old Mima Ito overcame world number four Feng Tianwei in a 3-1 match, helping her country to third place and becoming the youngest ever player to win a table tennis medal.
"The fact we lost to China may even be more valuable to us than the medal itself. This game has given us confidence in playing the Chinese team," said Mizutani.
"I can look forward to Tokyo 2020 and the notion of beating the Chinese team there will not just be a dream."
The Chinese women's team coach, Kong Linghui, also spoke of the strength of their Japanese opponents, saying that their early exposure to such high-level international competitions at a young age would likely help them become an even tougher force to be reckoned with in four years.
Compared to the Chinese men's and women's teams in Rio, who are all in their mid-to-late twenties, half of the Japanese six player-strong team is in their early twenties alongside the teenage Ito. Ai Fukuhara and Mizutani are considered the team veterans at the age of 27.
"There's a very good future for both Japanese teams in Tokyo," said Thomas Weikert, president of the International Table Tennis Federation. "I guess the gap will become closer."
China's head coach Liu Guoliang said after the men's final that the Japanese team had made a lot of progress in recent years.
"Jun (Mizutani) has put tremendous pressure on us today and he also gave his team a lot of strength," he said. "I am very happy for them. Only if they keep improving will it drive us to keep improving too.
"We welcome this kind of opponent."
[source;indianexpress]