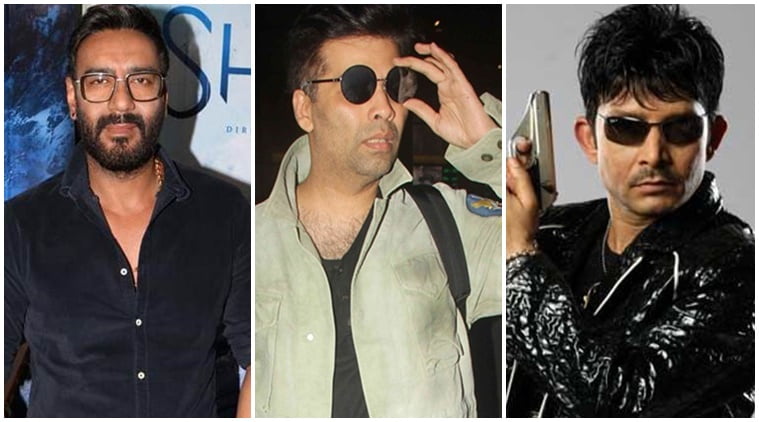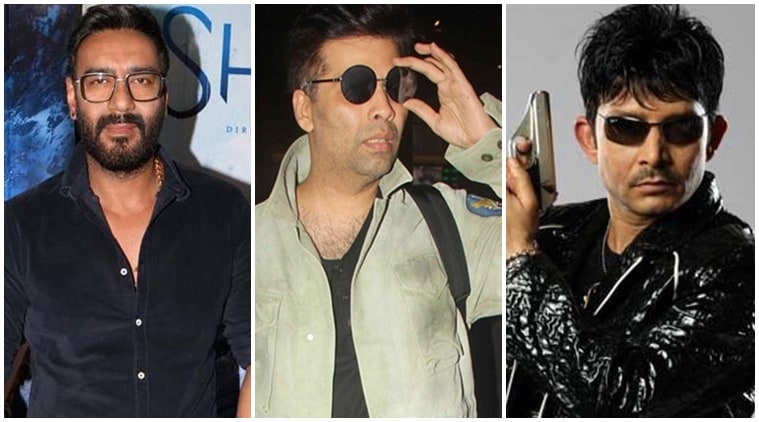 It's an all out war between Ajay Devgn on one side and Karan Johar and Kamaal R Khan(KRK) on the other. Ajay Devgn is not pleased with KRK bad mouthing his film Shivaay which is clashing with KJO's Ae Dil Hai Mushkil on the social networking site after initially speaking in its(Shivaay) favour. The actor suspected foul play and got his business partner Kumar Mangat to ring up KRK and check the real reason.
In a taped telephonic conversation between Kumar Mangat and KRK, the record of which is with us, KRK is seen confessing that he has to speak positive things about Ae Dil Hai Mushkil as he has allegedly received 25 lakhs from the filmmaker.
An enraged Ajay in his official statement has demanded an investigation to be conducted to expose the truth and to find out if Karan has indeed paid 25 lakhs as KRK is claiming. Below is Ajay's official statment.
"I have been a part of the Indian film industry for the past 25 years and have been associated with over 100 films. My father was a professional action director and I have an emotional connection with this industry.
It therefore pains me to see that people like Kamaal R Khan are holding the film industry to ransom by spreading negativity about films to extort money from producers.
It is very sad that people from our own industry are supporting such elements and spoiling the ethos of the film industry.
I would strongly demand that this be thoroughly investigated by competent authorities to clarify if Karan Johar was indeed involved in this."
The recording can be heard in the below mentioned link
Ajay also through his publicist sent across screenshots of various tweets from KRK to prove how the self proclaimed movie critic changed sides from speaking positive about Shivaay to badmouthing the film in quick time.
We sent a text to KJO's publicist to get an official reaction of the filmmaker. A response from the other party is still awaited.
[source;indianexpress]