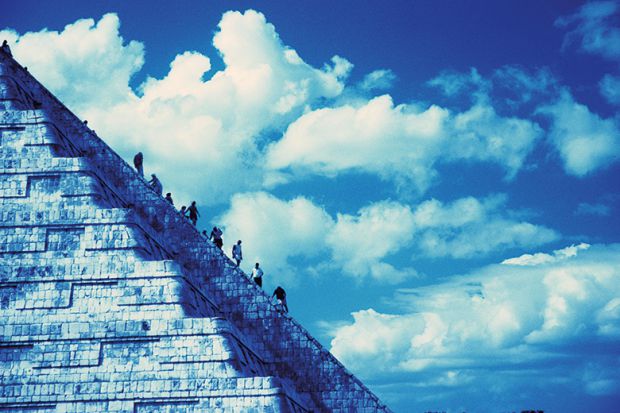 Brazil's State University of Campinas is the top university in Latin America, according to a Times Higher Education ranking for the region.
The institution knocks previous champion and neighbour, the University of São Paulo, down to second place in the THE Latin America University Rankings 2017, thanks to a strong performance in terms of its research influence (citations) and industry income.
However, while Brazil dominates the ranking, claiming two-fifths of places – or 32 out of 81 – only 18 of these make the top 50, down from 23 last year. Overall, 20 Brazilian universities have dropped places.
Marcelo Knobel, rector of the State University of Campinas, said that the rankings results reflected long-term improvements that the institution has made to its research strategy and knowledge transfer efforts over the past 15 years.
He said that the university has a "very selective process in hiring new faculty" and works in close collaboration with businesses on research.
However, he said that the university is struggling financially because of Brazil's economic crisis.
"Our budget is close to what it was in 2008, but the problem is that the university grew by about 30 per cent in that same period," he said.
"We have to restrict our investment in new buildings. It will affect the research and the functioning of the university."
An analysis of scientific research in Latin America, reported in THE last month, found that low salaries, underfunding and excessive bureaucracy were fuelling a brain drain of scholars from the region.
But some countries have improved in the ranking.
Chile has 15 universities in the top 50, up from 11 last year; Colombia has five in the top 50, up from four, and seven newcomers overall; and Argentina joins the list for the first time, claiming two spots in the table.
These three countries were recently identified by THE as part of a group of nations that were most likely to become future higher education stars.
However, Carolina Guzmán Valenzuela, researcher at the Centre for Advanced Research in Education at the University of Chile, said that it is likely that Brazil will remain the leading higher education nation in the region, given that it has the highest level of national investment in research and development.
She added that governments in the region need to provide "major investment in high-quality research projects" in the humanities and the social sciences, as well as the "hard sciences"; promote collaboration among scholars across universities within the region; and develop mechanisms to "transfer knowledge to communities so as to connect local communities with universities and research centres".
It is "difficult to imagine that Latin American universities can compete in equal conditions with world-class universities – most of them located in the North and characterised by a single mainstream system of research", Dr Guzmán Valenzuela said.
[Source:-timeshighereducation]