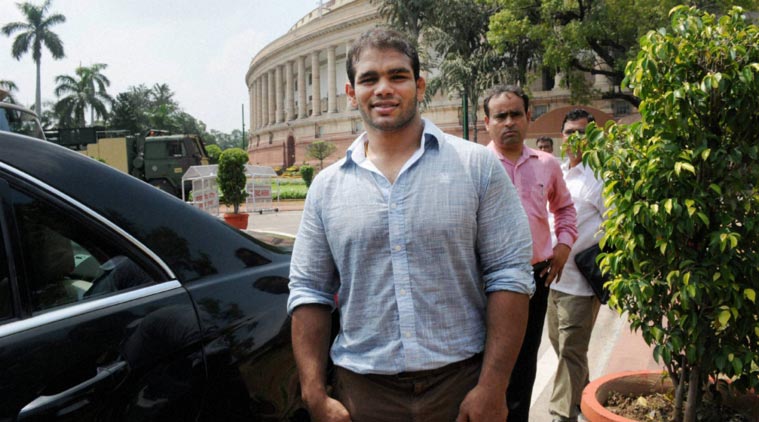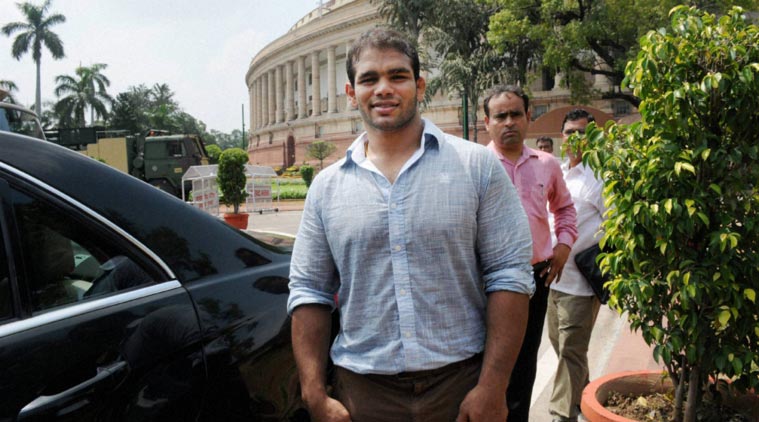 After some restless days in Rio, Narsingh Yadav has been cleared to compete at 2016 Olympics. Reports doing rounds suggest Narsingh will commence his 74kg campaign against Zelimkhan Khadjiev of France.
Narsingh's clearance by WADA comes as a relief for the wrestler who has been grappling court cases, hearings and appeals in the build-up to the Games.
The latest twist did not come as a surprise as the WADA had exercised its right to appeal to the Court of Arbitration for Sports (CAS) the wrestler's exoneration by a national anti-doping hearing panel in New Delhi. The National Anti-Doping Agency (NADA) had cleared the wrestler after he tested positive test for anabolic steroids.
The Indian Chef de Mission Rakesh Gupta was always confident and earlier informed that Narsingh will be coming to the wrestling arena at the Olympic Park for the weighing session at noon on Thursday.
"It's unfortunate that the WADA chose to appeal so late against a decision by the National Anti-Doping Agency in India to allow Narsingh to enter the competition," Gupta told reporters in Rio de Janeiro on Wednesday night.
"Narsingh had come in Rio de Janeiro only following NADA's clearance and the IOC and United World Wrestling's approval. We then approached the Rio Olympic Organising Committee and filled in his entry form after they gave the green light. Now, we have to wait and see what happens at the hearing at CAS," Gupta said. He said he was confident that Narsingh would be cleared.
Narsingh is scheduled to open his Rio campaign in the men's 74 kilogram freestyle category on Friday, 19 August.
Narsingh, who bagged the quota with a bronze medal finish at last year's World Championships, first returned positive for a banned steroid following a dope test on 25 June by the National Anti-Doping Agency (NADA).
But NADA exonerated him of all the doping charges on 1 August, after postponing the verdict twice in July, saying he "was a victim of sabotage done by a competitor".
Narsingh earlier overcame protracted legal hurdles to participate in Rio after getting dragged into a bitter courtroom tussle by two-time Olympic medallist Sushil Kumar over representing the country in the 74kg freestyle category.
[source;indianexpress]