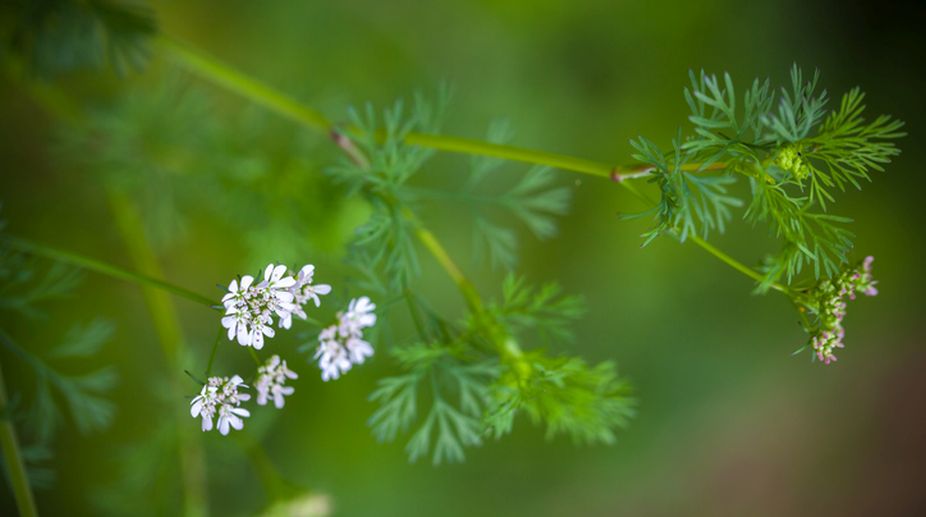 The use of coriander or Chinese parsley in cooking and as a garnishing herb in food can be traced back to 5000 BC. In fact, it is said to be one of the world''s oldest herbs.
Coriander is used extensively around the world to add flavour to and enhances the taste of dishes. It is added to most of the stuffings in Indian snacks. It's dark green leaves and stems are used to garnish curries and pulaos. Coriander chutney is also popularly used as a dip with traditional Indian snacks such as samosas and pakoras.
Coriander also has enormous medicinal properties. Its leaves are rich in phytonutrients and flavonoid. Rich in fibre, they contain carbohydrates, sugar, sodium, vitamins, minerals, fatty acid and amino acids. Hence, it has many health benefits.
1 Intake of coriander leaves helps in lowering blood glucose levels and bad cholesterol (LDL).
2 Being anti-inflammatory in nature, it helps in preventing skin inflammation.
3 Coriander leaves helps in digestion and upset stomach. It helps in curing acidity problems.
4 It is the best herb to detoxify the body and clear urinary tract infection
5 It treats nausea. Drink a concoction of a few coriander leaves in salty lemon water and get a quick relief.
6 It works as an effective antiseptic for mouth ulcers.
7 With the presence of Vitamin A content, coriander leaves help to prevent Alzheimer.
8 It can be used as a skin cleansing agent too.
Add fresh coriander leaves to your daily diet and experience the healing effects.
["source-thestatesman"]