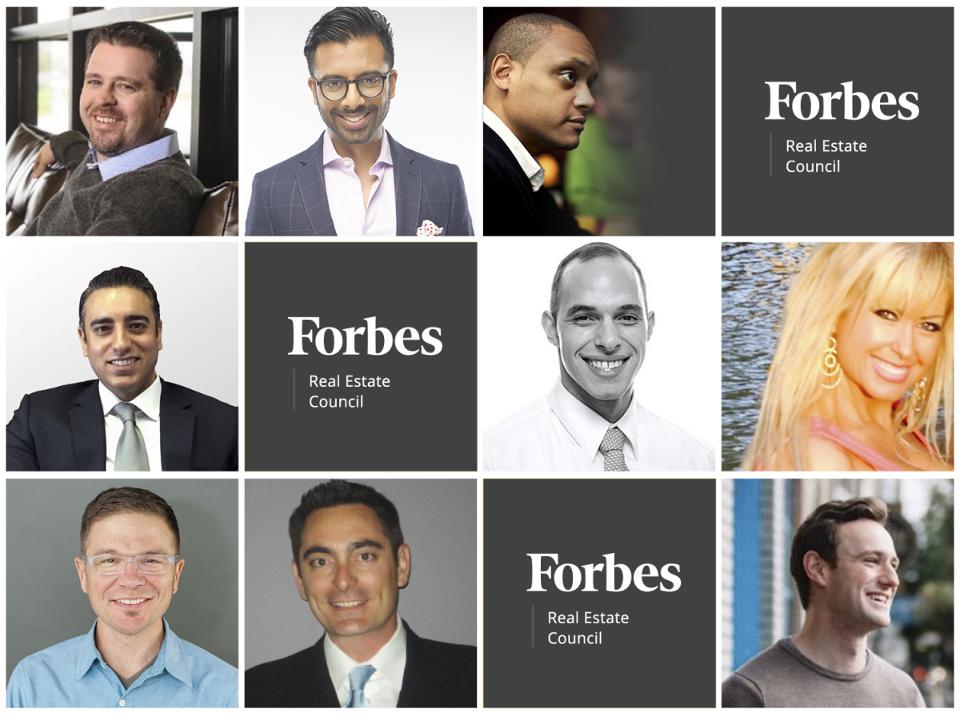 All images courtesy of Forbes Councils members.
We've all heard success stories of individuals getting rich from a smart real estate investment opportunity. But like any other wealth-building strategy, success in the real estate market isn't based on luck: It requires real knowledge and skills that can only be obtained through learning.
A good place for aspiring investors to begin educating themselves is Twitter, where the best and brightest minds in the industry come together to share their valuable insights. We asked members of the Forbes Real Estate Council to share follow-worthy Twitter accounts for those looking to enter the world of real estate investing.
1. Landlordology (@landlordology)
This free education site teaches everything to make you a rental investment and management pro. The site contains investment advice, state laws, Landlord Toolbox, and amazingly well-produced Landlord Guides book series, all for free. It's by far the richest, deepest resource for self-managers, and Lucas Hall, the founder of Landlordology, is a wealth of knowledge for newbies and pros alike. – Gino Zahnd, Cozy
‪2. Blackstone (@Blackstone)
I grew up studying Blackstone for a number of years and recently had the pleasure of meeting Tony James at an event at Yale. I was blown away by the depth of knowledge and experience they have amassed scaling this business into what is, quite arguably, one of the largest asset managers in the world. – André Bueno, The BM Group
3. Seth Williams (@retipsterseth)
For investing, follow Seth Williams, the founder of REtipster.com. Seth knows other good real estate resources when he sees them, and he's not shy about sharing their content with the world along with his own expert musings. His content is like a "Learn the Who's Who of RealEstate 101" course that teaches followers how to find the most valuable real estate information online. – Frederick Townes, Placester
4. Don Campbell (@DonRCampbell)
I would suggest Don Campbell, the founder of the Real Estate Investment Network based in Canada. Don has been running the network for a long time and is also an avid real estate investor. His advice is timely and based on pure facts and real estate trends on a micro and macro level regionally. He has been analyzing and forecasting real estate markets since 1993 and I have found his advice spot on. – Ali Jamal, Stablegold Hospitality
Forbes Real Estate Council is an invitation-only community for executives in the real estate industry. Do I qualify?
5. Joe Fairless (@joefairless)
The one person that comes to mind immediately is Joe Fairless. He talks the talk and walks the walk. Not only is his attention to detail with investment strategy second to none, but his work with Junior Achievement is admirable. If you're looking for someone to look up to, learn from and model, it's Joe Fairless. – Abhi Golhar, Summit & Crowne
6. John Burns (@JBREC)
John Burns and his team do and share the best original research on changes you can expect in the real estate market. There's a reason homebuilders and investors pay attention to what he says. – JD Ross, Opendoor
7. Mitch Stephen (@Mitch_Stephen)
Do you want to start investing in real estate but you find yourself without the knowledge and funding to do so? Check out Mitch Stephen, a seasoned real estate investor and "flipper" from San Antonio, Texas. He shows the masses how to find great real estate deals, then he reveals private funding sources to finance all your real estate ventures. He teaches the entire investing package from A to Z. – Angela Yaun, Day Realty Group
8. Texas A&M Real Estate Center (@TexRec)
I personally follow Texas A&M Real Estate Center because I believe so much of success in real estate is understanding supply and demand. That truly is what determines location priority. – Tim Herriage, 2020 REI Group
9. Veterans For LIFE Foundation (@Veterans4LIFE)
I would definitely follow the Veterans for LIFE Foundation. They are a community of realtors and brokerages dedicated to building homes for families in need, creating social change with every home they buy and sell. Veterans for LIFE is HUD-approved and can provide new investors the opportunity to get into the marketplace. – Richard Wyman, First American Capital Real Estate Services, LLC
["Source-forbes"]