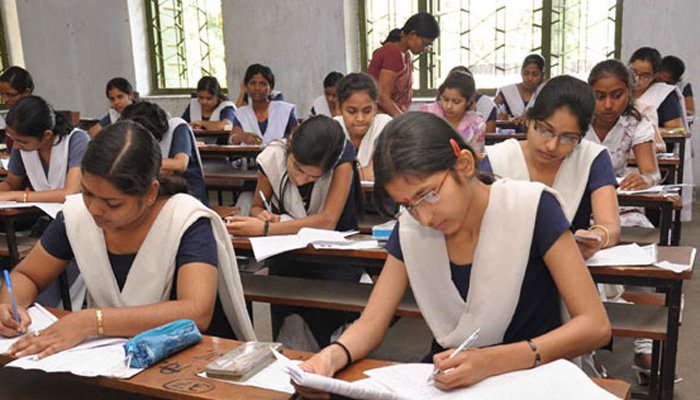 New Delhi: States may soon overturn the policy of "No Detention" upto class VIII as a top advisory board on education on Tuesday left the decision on the issue to their discretion, while the HRD Ministry will soon take a call on compulsory examination for class X under the CBSE.
These were the decisions taken at a meeting of Central Advisory Board of Education (CABE) today which was chaired by HRD Minister Prakash Javadekar.
"It was agreed that the Central Government may bring in suitable amendment which will give states the freedom to review the 'No Detention Policy'," Javadekar told reporters after the meeting.
The sub-committees constituted by CABE had also recommended that the 'No Detention' provision should be reviewed.
Javadekar said the HRD ministry will soon take a call on compulsory examination for class X under the CBSE.
"Since the matter relates to Class X exams for CBSE which is under the HRD ministry, we will soon take a decision in this regard separately," he said when asked if any decision related to Class X board examination was taken today.
CABE is the highest advisory body in the country on school education. The HRD ministry may now take the matter related to reviewing of the 'No Detention Policy' to the Cabinet.
The meeting was attended by Union Ministers Rajiv Pratap Rudy, Vijay Goel, Mahendra Nath Pandey and Upendra Kushwaha, besides representatives of all states and union territories including education ministers of 21 states.
Javadekar said another key decision that was taken was that learning outcomes would be defined and made a part of the Right to Education (RTE) rules.
It would be laid down that what level of learning a child studying in a particular class should achieve, Javadekar said.
Among other key decision taken at the 64th meeting of CABE today was that there has to be accountability of all stakeholders including teachers for improving learning outcomes.
Another decision taken at the CABE meeting, he said, was to complete the task of training untrained teachers within the next 5 years.
It was also decided to constitute a sub-committee under Deputy CM and Education minister of Telangana Kadiyam Srihari to look into issues of girl's education.
PTI
[source;zeenews]