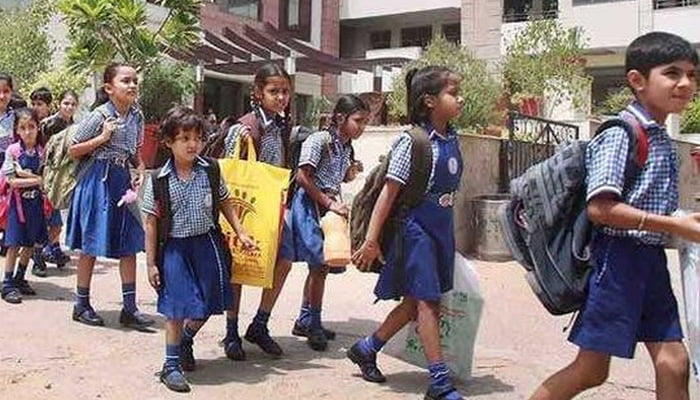 New Delhi: Not impressed by the highly regarded Right to Education Act (RTE), former cabinet secretary TSR Subramanian said India has witnessed as much as "25 percent drop in standards of education" after RTE.
"RTE has done enormous good but still there are gaps. One is 'quality'. RTE talks of infrastructure quality but it requires tremendous attention and detailing.
"But for me even more disturbing thing is that between 2010 and 2014 the year RTE came in, there is a clear 25 percent drop in standards of education," Subramanian said.
While speaking at a panel discussion, which focused on emerging issues around safe and secure education of children, especially girls, he said giving quality educational environment should be absolutely "non-negotiable".
"We need a non-negotiable educational environment, I am not sure that this thought permeates within our policy makers in India today. Learning is as natural for a child as eating and breathing.
"All the system has to provide is the environment and a teacher, a child will automatically learn. But we have converted it into a very complicated process," Subramanian said.
"My Safety My Education…MY RIGHT: Making Education Safe and Secure", organised by Care India, called for a focused campaign and decisive action on the issue if India has to meet the objectives stipulated under Right to Education Act 2009.
Underlining the importance of girl education, Subramanian shared his experience while studying economic development and population control at Harvard in 1975 and said India needs to focus on education with every step which it takes towards development.
"Forty years ago when I was in Harvard, even in those days they taught us that education of a girl child is the key to development and prosperity of the country. But we have not understood it till today.
"We are looking at the economy and bullet trains but the fundamentals are 'health' and 'education'. These should have preceded with every other step that India took and I see that in Asia so many countries have accepted this," he said.
During discussion, Subramanian also pointed out the 'catastrophic' numbers from Aser's Education report of 2014 and said it draws 'disturbing conclusions' from the educational system in the country.
"Aser report of 2014 has some very disturbing conclusions. 50 percent children in class 5 are not familiar with class 2 study material. Beyond recognising alphabets they haven't gone further.
"After eight years of schooling, basics of arithmetic and calculation are not understood by 50 percent of children. These are catastrophic numbers," he said.
While referring to 'inclusion' for a healthy educational environment, Subramanian said, "Inclusivity is not understood in India. We think that we have schools so everything is good but we do not understand that 70 per cent of children come from backwards classes.
"We have failed to understand that one illness in a family and a child can lose whole year of education. There is no formal recognition of students from deprived communities and economic backgrounds."
The panel deliberated on various challenges faced by children in different schools – sexual harassment faced by girls on the way to school and home, girls refusing to use washrooms in schools due to lack of privacy and fear of being teased.
"There is presently a huge divide in the way education is perceived by children in urban and rural settings. There are children who are in a better space and yet have a casual approach to learning, as compared to marginalised children, especially girls for whom even the daily commute to school and back is fraught with challenges.
"We have to address this fundamental issue on priority basis as education occupies the central place in a child's development. Today's consultation is a step forward in this direction," said Rajan Bahadur, MD and CEO, CARE India.
[source;zeenewz]