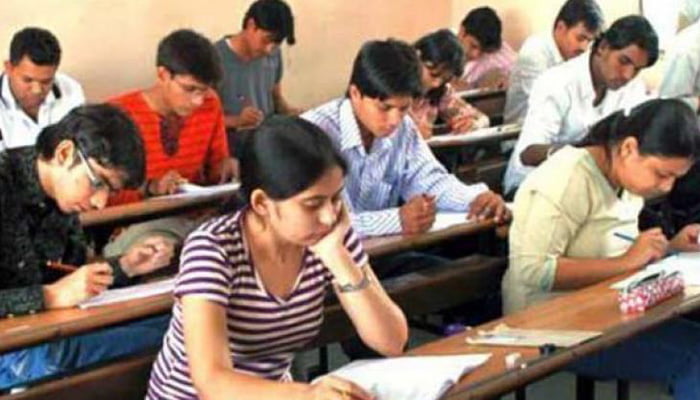 v
Jaipur: Education hub Kota, which has over the last few years reported several incidents of students committing suicide, still awaits a government counselling facility for medical and engineering aspirants coming from different parts of the country.
According to experts, stress remains the dominant cause of suicide among the youths who flock to the Rajasthan city, one of the most sought after destinations for preparations for entrance into prestigious colleges like the IITs.
This year, 14 students, including girls, have committed suicide in Kota, whereas the number of students' suicide last year stood at 21, even as the government so far has no proposal for establishing a counselling centre of its own for the students, officials have said.
The district administration has asked all the coaching institutes to appoint psychologists for counselling but the city has no full-fledged centre to deal with the stress in the young minds.
"There is no proposal from the government to set up its own counselling centre but the district administration is mandated with monitoring the situation. All the coaching institutes have been asked to appoint professional clinical psychologists for counselling of students and their parents before admission," District Collector Ravikumar Surpur told PTI.
The coaching centres in the town, however, contribute hundreds of crores of rupees to the government kitty in the form of service tax.
As per an information obtained by Chandrashekar Gaur of Madhya Pradesh under Right to Information (RTI) Act, Rs 167.79 crore have been collected as service tax from the coaching institutes in the last fiscal, while Rs 87.59 crore have been collected till June this year.
The Collector said two local organisations are running helplines and conducting counselling for students for stress management.
Dr M L Agrawal, who runs a helpline called 'Hope', said he has counselled 540 students and many of them were accompanied by their parents.
"The level of stress was so high that 26 students were about to commit suicide and they were properly counselled and the thought of suicide was washed from their mind," he claimed.
"In most of the cases, study-related issues are the main cause of stress. Besides, relationship and home sickness are also some of the important reasons," he added.
Gaur, who obtained the information of service tax collected from the coaching institutes, suggested that the government should set up a professional centre to counsel the students.
[source;zeenews]