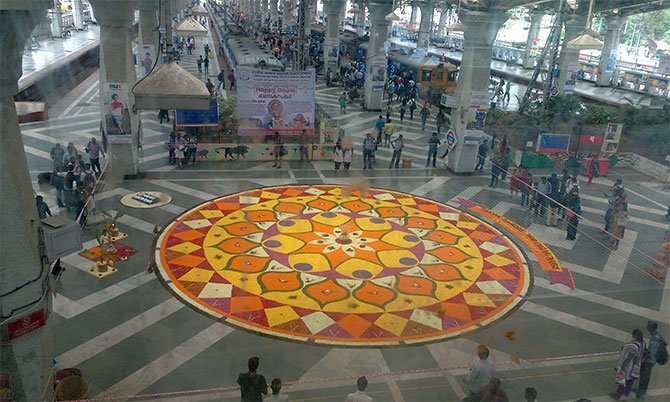 Take a look.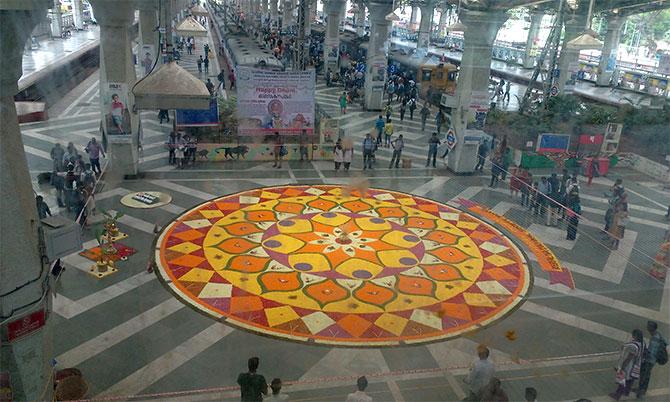 IMAGE: Rediff.com's Uttam Ghosh spotted this elaborate pookalam at Panvel railway station, Navi Mumbai. The pookalam is 55 to 60 feet in diameter informs Radhakrishnan, vice president of Keraliya Culture Society (established in 2007 in Raigad) and they have been doing this every year at the railway station.
It took 1,500 kg of flowers to make the decoration this year. The flowers were bought one day in advance from Dadar flower market; cutting the flowers took almost 12 hours. Thirty five members helped put the pookalam together in two hours.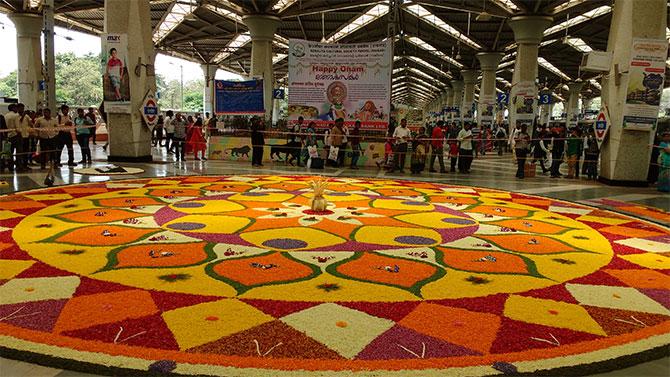 IMAGE: Here's a closer view of the flower carpet.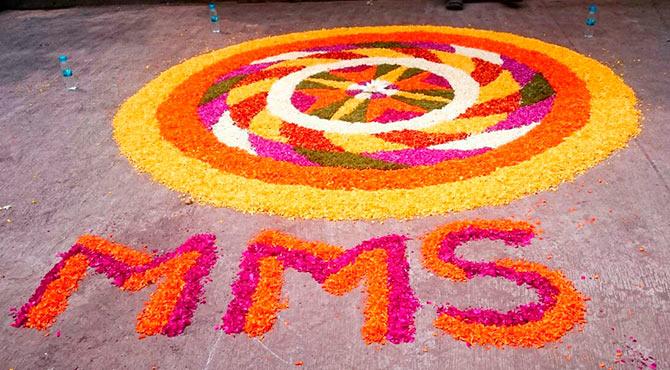 IMAGE: This colourful work of art is the collective effort of members from Malangad Malayalee Samajam (MMS), Kalyan, Mumbai.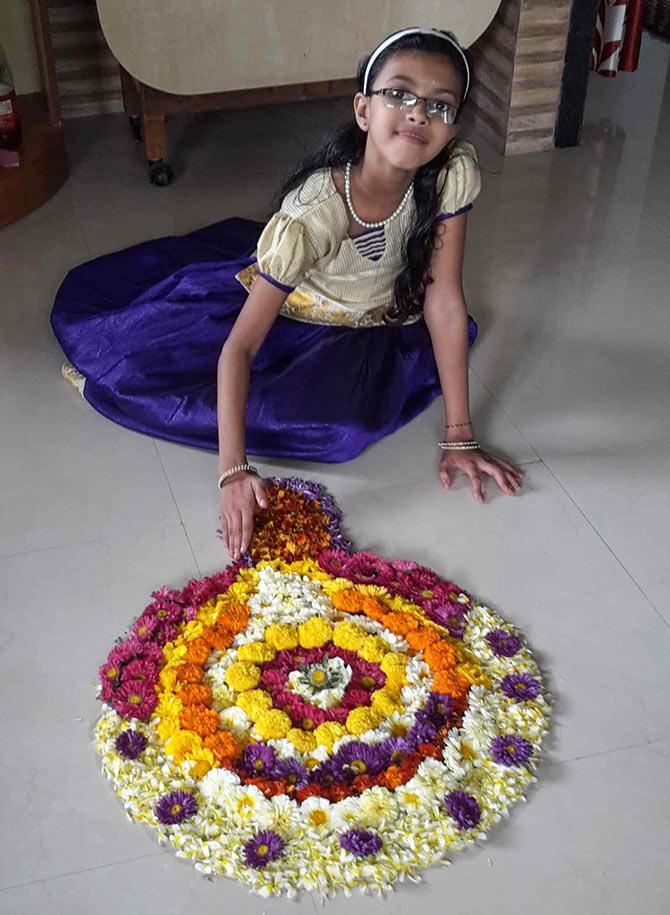 IMAGE: Gopika Sreejith from Khopoli, Maharashtra sent us this cute photograph.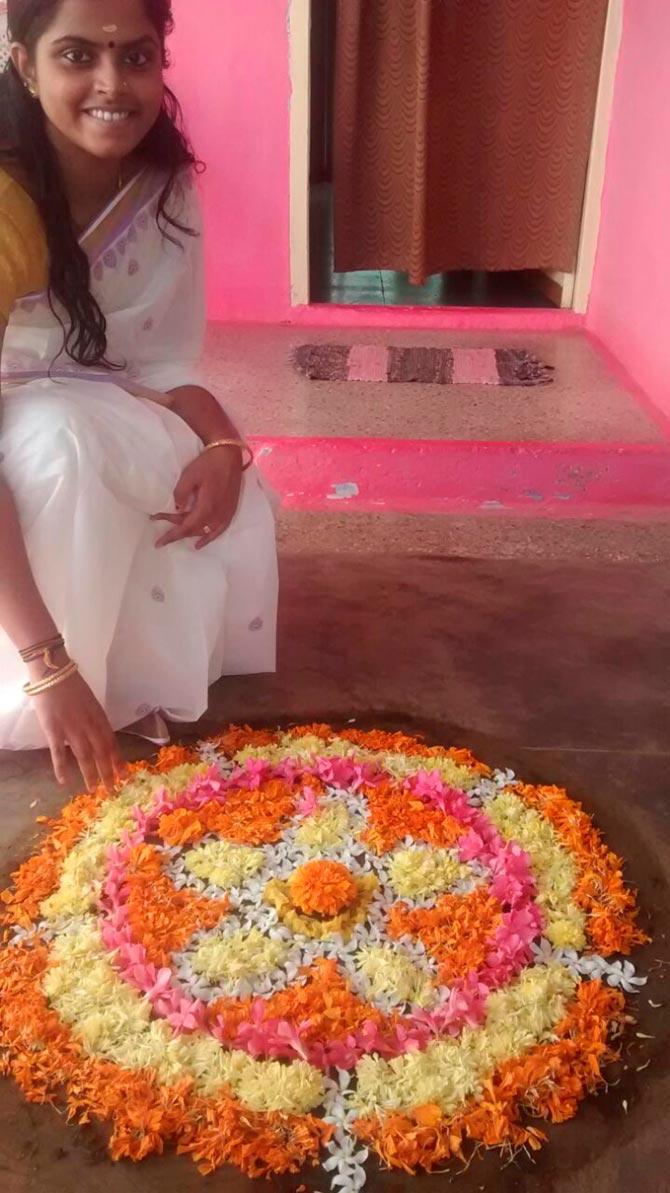 IMAGE: Deepthy Unnikrishnan from Tiruppur, Tamil Nadu brought in the festival with this pretty pookalam.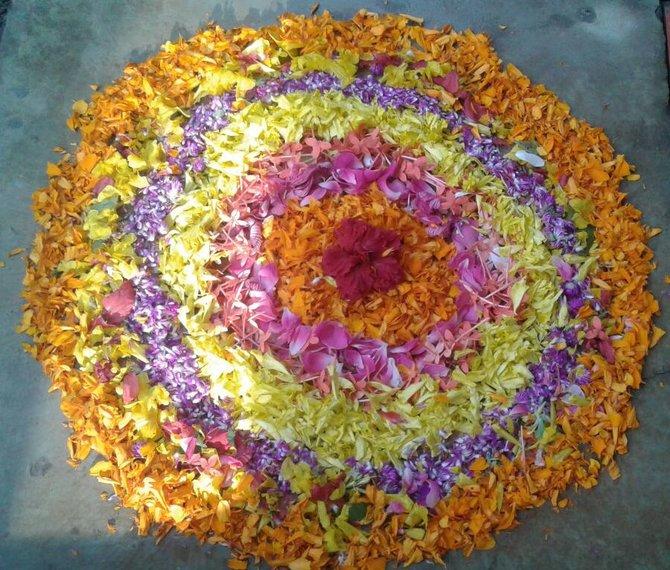 IMAGE: Deepa Sasikumar from Kumbidi, Kerala shared this photo.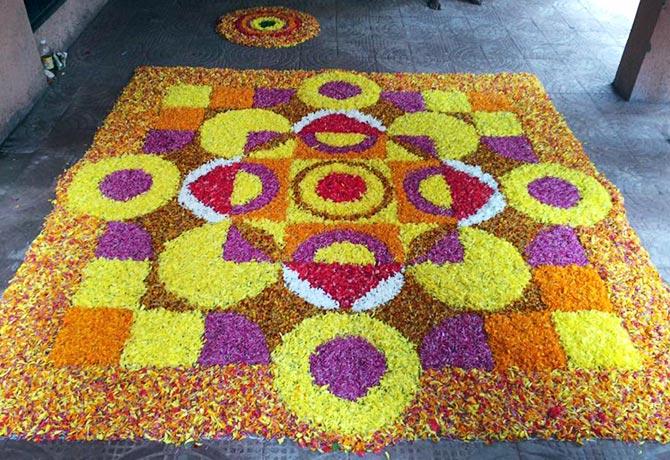 IMAGE: Aneesh Nair from Kalyan, Mumbai shared this pookalam made by seven friends.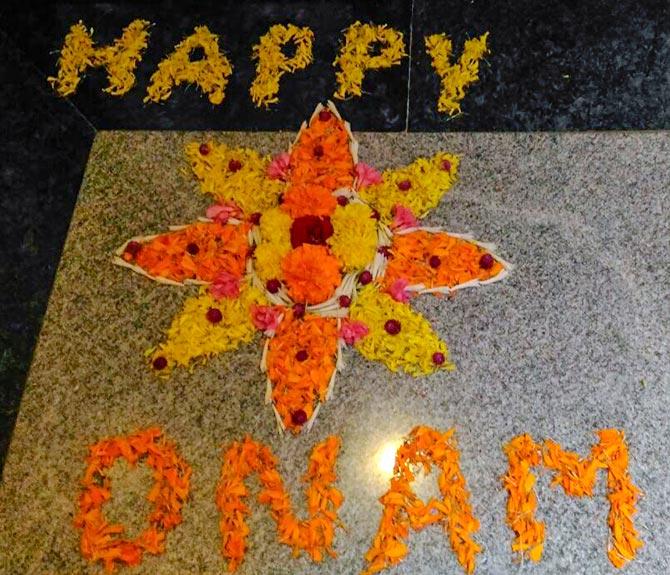 IMAGE: Varsha Manoj, a class 8 student from Coimbatore, Tamil Nadu shows her creative skills.
[source;rediff.com]