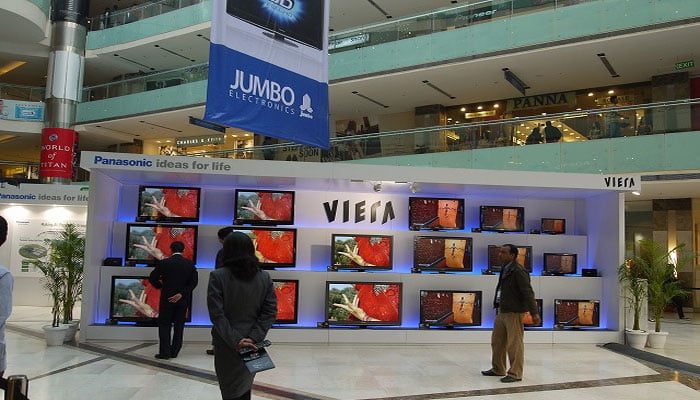 Bengaluru: Panasonic India today said it is expecting "tremendous" growth in the consumer businesses, on good monsoon this year and 7th Pay Commission giving boost to consumer confidence for spending.
"While we look forward, there is a tremendous growth which we are targeting from consumer businesses, we are?targeting about 20 per cent compared to last year," Panasonic?India President and CEO Manish Sharma told reporters here.
He said, "However, in the case of other product categories there will be significant?growth, which is in line with the diversification to strategy?and offering more solutions to the Indian environment. So this is the overall strategy which we are trying to execute for?ourselves."
Stating that the current year has been good not only for Panasonic, but for the entire industry, Sharma said,?"It is fundamentally because of good monsoons and we expect? agriculture output to be good this time. The 7th Pay Commission is a huge boost in terms of getting consumer? confidence for spending."
He is also hopeful that this kind of vibrant?scenario will continue for the industry and brands will come?up with better offerings to the end consumers.
Pointing out that most would understand Panasonic as a brand which sells consumer durable products, Sharma said, in India it is only close to 50 per cent of the total revenue that comes out of consumer products.
"Last year, our revenue was about Rs 8,700 crore, out?of which only Rs 4,000 crore came form consumer durables?and remaining businesses were anchor electricals, which is the switches and wiring devices company contributing about Rs 2,200 crore, followed by approximately Rs 1,800 crore of mobile phone revenue and Rs 700 crore of B2B?products," he said.
Introducing Panasonic's 'Assured 2 Win' festive ahead of Diwali, the company said, it expects an increase?in market share to 15 per cent in Karnataka during the festivem,season.
As part of its marketing strategy, Panasonic will be? investing Rs 85 crore towards festive ATL (Above the line) and?BTL (Below-the-Line) activities across India, the company officials said.
[source;zeenews]