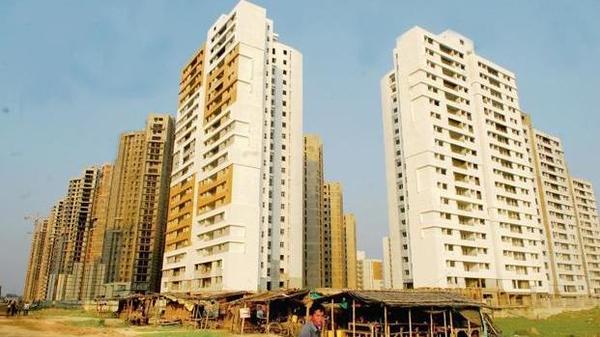 Singapore/Mumbai: India and SouthEast Asia focused private equity firm Everstone sees real estate lending as a big opportunity in the current scenario and is evaluating setting up a credit fund to lend to the real estate sector in India, a senior executive told Mint.
Founded in 2006 by Atul Kapur and Sameer Sain, Everstone today has a team of over 260 experienced professionals across various geographies, managing assets in excess of $5 billion across private equity, real estate, green infrastructure and venture capital.
"It is a good probability that we will have a fund type credit vehicle with big focus on real estate in India. The fund could deploy $2 billion dollars but we need to speak to 2-3 of our investors in terms of what makes sense. It could also be a bit smaller," said Sameer Sain, founder of Everstone, on the side lines of Asia PE-VC summit organised by Deal Street Asia in Singapore
"No one is lending to real estate because there is severe credit crunch in that space. I can tell you it is a good time to invest in real estate," Sain added.
The liquidity crunch that hit the Indian non-bank lenders following defaults by the Infrastructure Leasing and Financial Services (IL&FS Group) in September 2018 and the overall slow sale of housing inventory has hit hard the Indian real estate sector and lenders to these companies.
Last week, real estate focused lender Altico Capital defaulted on a ₹20 crore interest payment on an ECB loan. Mortgage lender Dewan Housing Finance Ltd (DHFL), one of the earliest lenders to be hit by the liquidity crunch, is negotiating a restructuring package with its lenders.
Sain added that in today's macroeconomic scenario in the real estate sector, lenders need to focus their strategy around cash flows.
"It is not about asset cover but cash flow. Earlier it used to that in case of lack of cash flow one could get a refinance. But currently there is no refinancing. So it is important to look at cash flow and the ability to know what you are going to do with the cash flow in case of default. This will be our strategy for the credit fund," he said.
Everstone, which recently added renewable energy investing to its portfolio, is also exploring newer asset classes such as digital infrastructure.
"We are currently spending a lot of time thinking about investing in digital infrastructure in India. Right now we are investing in physical storage; now we need to invest in virtual storage. It is in development and we think we can do it on our own," said Sain.
Last year, National Investment and Infrastructure Fund of India announced a partnership with the UK government to launch Green Growth Equity Fund. NIIF and the UK government has committed £120 million each for the fund which will be managed by EverSource Capital, a joint venture of Everstone Group and Lightsource BP.
"One billion dollars will be allocated to India in renewables. Our focus is on solar, wind, e-mobility and waste and water management. The investment would be made within 5-6 years would depend on when opportunities present themselves," said Sain.
["source=livemint"]