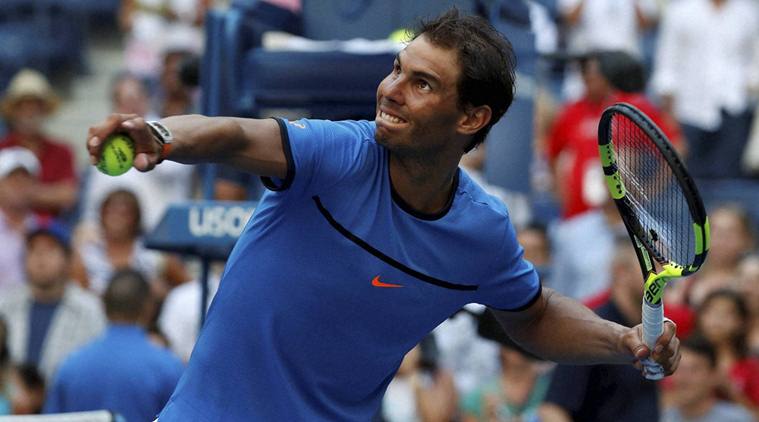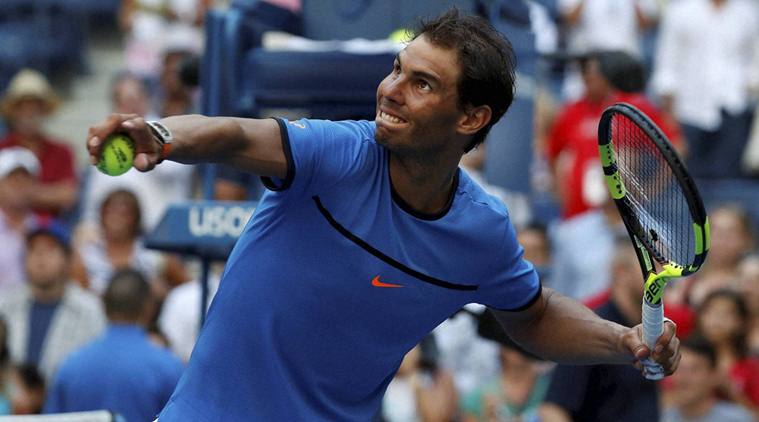 As Rafael Nadal stood near the net at the US Open after winning his first Grand Slam match in three months Monday, he unraveled the thick wrap of white tape protecting his all-important left wrist and then clutched at that arm with his right hand.
Sure, there were matches that provided more drama or surprises on Day 1 at Flushing Meadows.
There was 20th-seeded John Isner's comeback from two sets down to edge 18-year-old Frances Tiafoe before a rowdy, standing-room-only crowd at the new Grandstand.
A first-round loss by Rio Olympics gold medalist Monica Puig. French Open champion Garbine Muguruza's complaints about having trouble breathing after dropping the first set of a match she would go on to win in three.
Nothing, though, was as meaningful when it comes to what could go on over the next two weeks as how 14-time major champion Nadal's wrist felt during and after a relatively straightforward 6-1, 6-4, 6-2 victory over Denis Istomin.
The match was played at Arthur Ashe Stadium, where the new $150 million retractable roof remained open under a blue sky, but still offered some extra shade on a day when the temperature reached 90 degrees.
The good news, Nadal said afterward, is that the pain is gone from the part of his body that whips those violent, topspin-heavy forehands that are the key to his success, 14 of his 21 winners came off that wing.
The bad news for Nadal?
He still is working on feeling comfortable hitting down-the-line forehands, in particular, after sitting out not just zero real matches, but barely any practice, either from his withdrawal at the French Open in late May to the Olympics this month.
"Not easy to go 2 months out of competition, in the middle of the season, without hitting a forehand," Nadal said. "I need to have the confidence again with my wrist."
Both Nadal and his coach, Uncle Toni, described the way Rafael changed the way he hits a forehand during the Rio Games to try to avoid pain.
Both said things are improving.
But as Toni noted: "We need a little time."
Istomin, who is from Uzbekistan and is ranked 107th, was not exactly likely to give Nadal much of a test. He entered the day 0-4 against the two-time U.S. Open champion, having dropped 10 of the 11 sets they'd played. He had lost his past 20 matches against top-10 opponents. Plus, he's been dealing with an injured right hamstring lately.
So what did he think of Nadal's play Monday?
"For the first set, I was feeling that he was not hitting hard," Istomin said. "A lot of short balls."
Nadal's summation of his day: "Not very good; not very bad."
Uncle Toni's take? "I hope every day we can play a little bit better."
There were other folks feeling that way, too, for varying reasons. Isner, for one, had to be rather relieved to escape with a 3-6, 4-6, 7-6 (5), 6-2, 7-6 (3) victory over Tiafoe in their all-American matchup.
Tiafoe first built his big lead, let it slip away, then served for the match after breaking Isner for a 5-3 lead in the fifth set. But Isner broke there.
"Probably played the best return game I played all match," Isner said. "Even though I was pretty haggard out there, I got a jolt of energy when I got it back to 5-4."
And then the winner of the longest match in tennis history 70-68 in the fifth set at Wimbledon in 2010 took advantage of the U.S. Open's fifth-set tiebreaker to close it out in about 3 hours.
Afterward, an exhausted Tiafoe leaned into Isner's chest when they met at the net.
"The last thing I heard him say is, `Don't let this get you down,"' Tiafoe recalled.
Puig was seeded at a Grand Slam tournament for the first time, at No. 32, and was back on court a little more than two weeks after becoming the first athlete representing Puerto Rico to earn a gold medal in any sport at any Olympics.
"A lot of pressure," she said. "A lot of expectation."
She exited the U.S. Open quickly, beaten 6-4, 6-2 by Zheng Saisai of China.
"You know what?" Puig said afterward. "This isn't going to be the last of me."
[source;indianexpress]