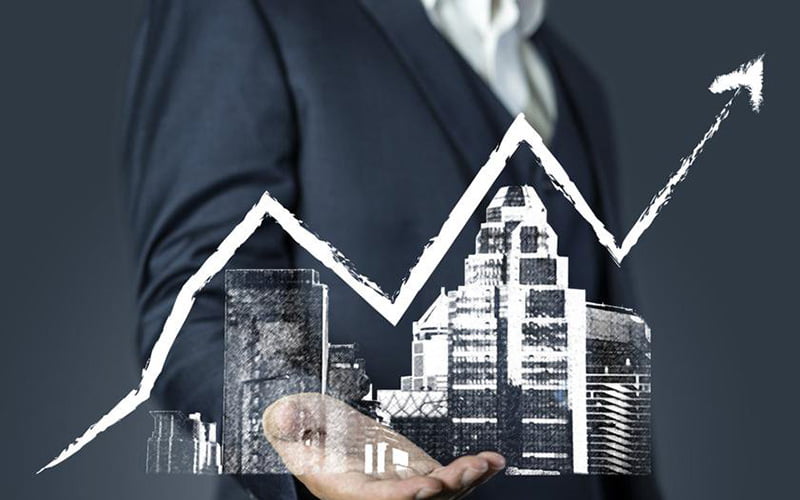 Nair, CEO and Country Head, JLL India
(Attn.editors: The following press release comes to you under an arrangement with PRNewswire. PTI takes no editorial responsibility for the same).
RBI Hands out a Stalemate to the Real Estate Sector – Ramesh Nair, CEO and Country Head, JLL India
MUMBAI, February 7, 2018/PRNewswire/ — Keeping the policy rates unchanged while maintaining REPO rate at 6% and the reverse REPO rate 5.75% was moderately disappointing for the real estate sector. There was some hope that the RBI may relax lending rates that would prove beneficial in pushing sales for residential projects. The sector is working hard to align with the government's ambitious plan of creating Housing for All and has undergone various functional reforms such as RERA, Benami Properties (Prevention) Act, Demonetization, Bankruptcy and Insolvency Act, etc., that have created a more transparent and accountable environment. Therefore, after a lacklustre Union Budget, a marginal relaxation in lending rates would have been a good morale booster.
(Logo: http://photos.prnewswire.com/prnh/20160316/10142243 )
However, the news was somewhat anticipated, taking into account the sharp rise in the Consumer Price Index (CPI) inflation forecast, which has crossed the comfort level of 5%. There is an impending threat of a further rise in inflation and slower than expected growth in the economy. Also, taking into account the ambitious projects like healthcare insurance and hike in Minimum Support Prices for agricultural produce, the lending rates could well have been tightened to create higher government reserves.
The RBI Monetary policy today was an extremely important announcement as it has come soon after the Union Budget announcements. With the government already outlining its agenda for the next fiscal year as 'ease of living', there have not been any direct benefit announcements for the real estate sector. The least that was expected was to create more liquidity to boost the end-user sales in the market.
About JLL
JLL (NYSE: JLL) is a leading professional services firm that specializes in real estate and investment management. A Fortune 500 company, JLL helps real estate owners, occupiers and investors achieve their business ambitions. In 2016, JLL had revenue of $6.8 billion and fee revenue of $5.8 billion and, on behalf of clients, managed 4.4 billion square feet, or 409 million square meters, and completed sales acquisitions and finance transactions of approximately $136 billion. At the end of the third quarter of 2017, JLL had nearly 300 corporate offices, operations in over 80 countries and a global workforce of over 80,000. As of September 30, 2017, LaSalle Investment Management had $59.0 billion of real estate under asset management. JLL is the brand name, and a registered trademark, of Jones Lang LaSalle Incorporated. For further information, visit http://www.jll.com.
JLL has over 50 years of experience in Asia Pacific, with 36,900 employees operating in 96 offices in 16 countries across the region. The firm won the 'World's Best' and 'Best in Asia Pacific' International Property Consultancy at the International Property Awards in 2016 and was named number one real estate investment advisory firm in Asia Pacific for the sixth consecutive year by Real Capital Analytics. http://www.ap.jll.com.
About JLL India:
JLL is India's premier and largest professional services firm specializing in real estate. With an extensive geographic footprint across 11 cities (Ahmedabad, Delhi, Mumbai, Bengaluru, Pune, Chennai, Hyderabad, Kolkata, Kochi, Chandigarh and Coimbatore) and a staff strength of 9,300 the firm provides investors, developers, local corporates and multinational companies with a comprehensive range of services including research, analytics, consultancy, transactions, project and development services, integrated facility management, property and asset management, sustainability, industrial, capital markets, residential, hotels, health care, senior living, education and retail advisory. The firm was awarded the Property Consultant of the Decade at the 10th CNBC-Awaaz Real Estate Awards 2015 and the Best Property Consultancy in India at the International Property Awards Asia Pacific 2016-17. For further information, please visit http://www.jll.co.in.
["Source-businessworld"]