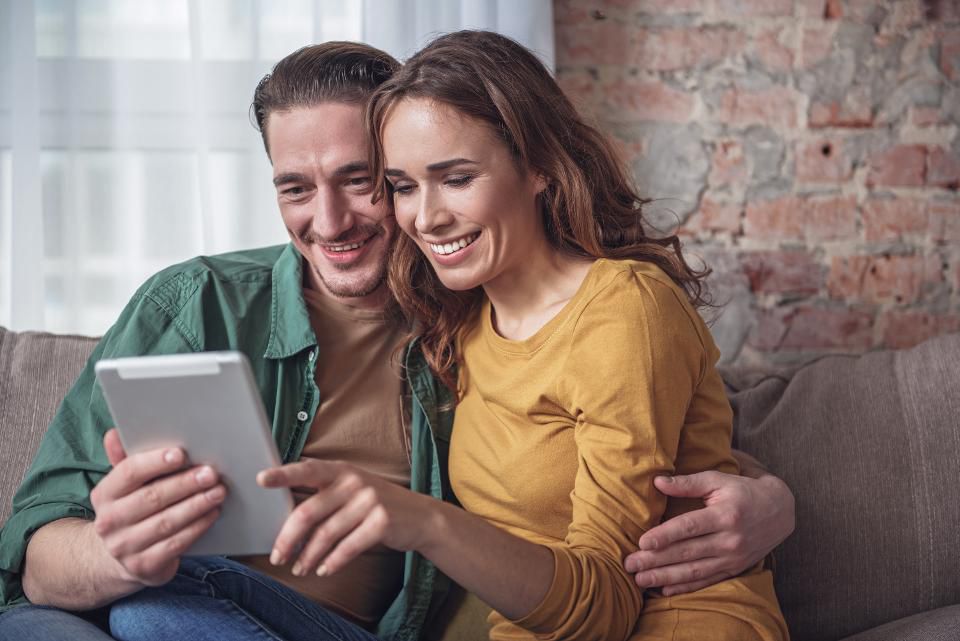 Consumers are habituated to receive information, answers to their questions and access to a range of services immediately, from ordering food to hailing a car ride and even receiving pre-approval on a loan for a home. Need a recommendation on something as routine as where to eat or something as personal as which real estate agent to work with? Sites like Yelp and Zillow can help people make decisions with an added layer of transparency in the form of what we call social proof, aka user-generated reviews. Here we'll look at three key ways enhancing user experience by delivering transparency is driving conversion in the real estate market. We'll also explore ways brokers, agents and real estate marketers can work to implement each of these in 2018.
Powerful Validation Via Social Proof
Social proof invites buyers to read between the lines and make decisions based on a range of different users' self-reported experiences. According to research from BrightLocal, 97% of consumers read online reviews for local businesses. In addition, 85% of consumers trust online reviews as much as personal recommendations.
Given the power of reviews to drive conversions in the real estate market, it is important to maintain an active digital footprint, responding appropriately to reviews across key social channels such as Zillow and Google Plus.
Signaling Intent Through Video Engagement
People are spending more of their screentime consuming video content. With the explosion of YouTube and advent of Facebook Live, one third of all online activity is now spent watching video according to Contently. According to projections from Cisco, online video content viewership will triple by 2021 and videos will represent 82% of all internet traffic by 2021. Video's strong engagement also leads to conversion. A recent report by Vidyard found that seven out of ten marketers said video conversion rates outperform other marketing content.
For brokers and agents seeking to engage consumers, introducing more video content into this year's content marketing efforts is imperative, in line with projections that online video content will continue to be a promising way to drive conversion. To get started, real estate marketers need to create an overarching video content strategy outlining topics of interest to buyers and sellers as well as identify appropriate people and partners affiliated with the company that can participate in video interviews or discussions on each of the topics.
Once the key topics and people are established, marketers should determine video length and production appropriate for each vehicle. Will the video clip be included on the company's website or embedded in an email or newsletter? Will it be hosted on the company's YouTube channel and included in social posts on Facebook and Twitter? Ideal video length for each platform will vary and will ultimately inform all of the next steps including drafting video scripts and corresponding visual shot lists for the video shoots and finally, editing video footage to the length needed for each piece of content.
Giving Users Control
It's critical to remember that, in some cases, buyers consider not using an agent at all. In recent years, shopping for a move has become so much easier for buyers and renters. They can look at pictures of interiors, filter a price range and neighborhood and navigate through interactive maps. A brokerage can do that for a buyer, but the buyer may not feel that they have the same degree of transparency or access to filtering compared to self-searching on platforms like Zillow.
In the same way consumers have to think about the framing of the articles they read in the news, buyers have to be critical about the information they are presented with when they review a property online. With all of the advantages of online platforms for buying and selling homes, a home buyer moving and buying a house cross country still needs to have someone on the ground to see their property or be able to see it themselves before they purchase. Even with images of the property available online, a potential buyer will only see the areas that the seller wants to highlight and not any areas they don't want them to see.
So how can brokers and agents deliver for users who want more control and want to feel more involved? It comes down to understanding on an individual level the kind of user experience that resonates most with each customer. The same way online platforms can cater to individual preferences based on past online activity, brokers and agents have to get to know their customers. For example, at the very early stage of a buyer's journey, do they prefer to navigate on their own or engage with a non-human chatbot? Or are they high touch and appreciate instantaneous responses via text messages and follow-up phone calls?
Ultimately, brokers and agents have to maintain a holistic picture of each customer to ensure detailed profiles are up to date. Once engaged, to showcase as high a degree of transparency as online listing portals offer, brokers and agents might consider offering to host a screen share remotely or in person to navigate filters with new buyers. Providing a wide range of ways to engage ensures customers feel that their individual preferences are considered.
By considering the influence of these three areas on home-buying and their ability to cultivate a sense of sought-after transparency for consumers — user reviews, video content and giving the buyer ample insight into their search — brokers and agents will be poised to deliver on demands of today's digital media savvy consumers.
["Source-forbes"]