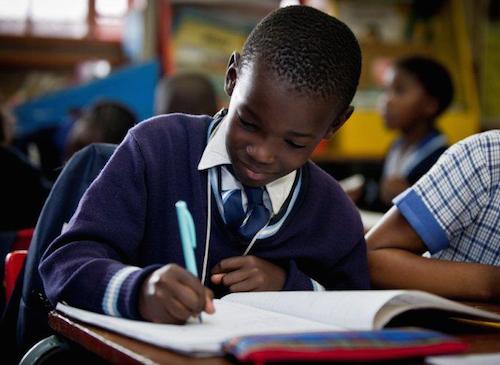 The House of Representative on Tuesday urged Federal Government to suspend the newly introduced education curriculum for primary and secondary schools in the country.
The resolution was passed during the plenary session after heated debate on the motion sponsored by Beni Lar (PDP-Plateau) who solicits for the intervention of the House on the crisis trailing the new curriculum.
Some lawmakers who spoke in favour of the motion namely: Femi Gbajabiamila (APC-Lagos); Leo Ogor (PDP-Delta); Aminu Shehu Shagari (APC-Sokoto); Omoregie Ogbeide (PDP-Edo); Johnson Agbonayinma (PDP-Edo), kicked against imposition of religion on students.
Hence, the lawmakers urged Federal Government to adhere to the provisions of the 1999 Constitution which provides for freedom of association and religion.
In her lead debate, Lar noted that under the previous Secondary School Curriculum which brought a lot of discontentment, Civic Education was not a compulsory subject and Religious education was taught as Islamic Religious Knowledge (IRK) and Christian Religious Knowledge (CRK) both of which were optional subjects.
"The House noted that Federal Ministry of Education introduced a revised curriculum without due consultation with parents and stakeholders and the new nine Basic Education Curriculum on Religion and National Values Consolidated Religious and Civic Education under the Values and made Civic education a compulsory subject for SSCE.
"The curriculum for primary 1-3 which is the formative stage of a child does nor provide for adequate teaching of the religious beliefs of the people but rather destructive half-truths which destroys the fundamentals of the religious beliefs and erodes the essence of such religion being taught the children," she argued.
While stressing that reilious subjects should be taught as prescribed by the constitution, considering the fact Nigeria is a secular state, the lawmakers
While contribution, Johnson Agbonayinma who cited Section 38 of the constitution observed that issues relating to religious education should be adhered to.
To this end, the House urged the government to remove the religious component from Civic Education as a subject but each religious subjects should be taught independently.
Following the overwhelming support for the motion,  Yussuff Lasun, Deputy Speaker who presided over the plenary session referred it to the House Comittee on Basic Education and Services for further legislative action.
["Source-businessdayonline"]