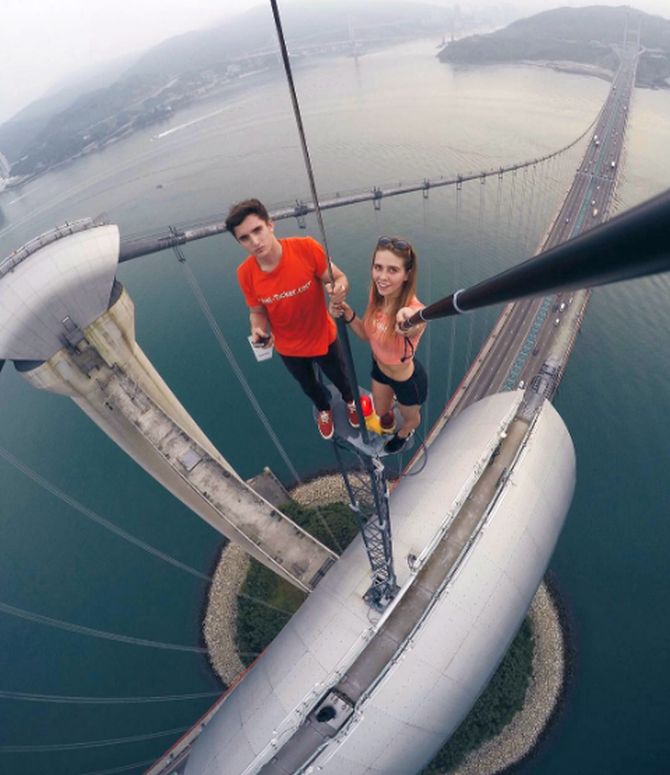 Where has your best selfie been taken? In a bar? On a rollercoaster? In the bathroom?
Sigh, those are nothing compared to the selfies Russian girl Angela Nikolau takes.
Angela Nikolau, 23, scales horrifying heights in her bid to get the world's great cities as her backdrop.
Nikolau has posed, in some rather cringe-worthy positions, on rooftops, bridges and skyscrapers all over Moscow, Hong-Kong and China.
And although all her pictures are ridiculously cool and amazing to look at, they'll also have you clinging to your chair in terror.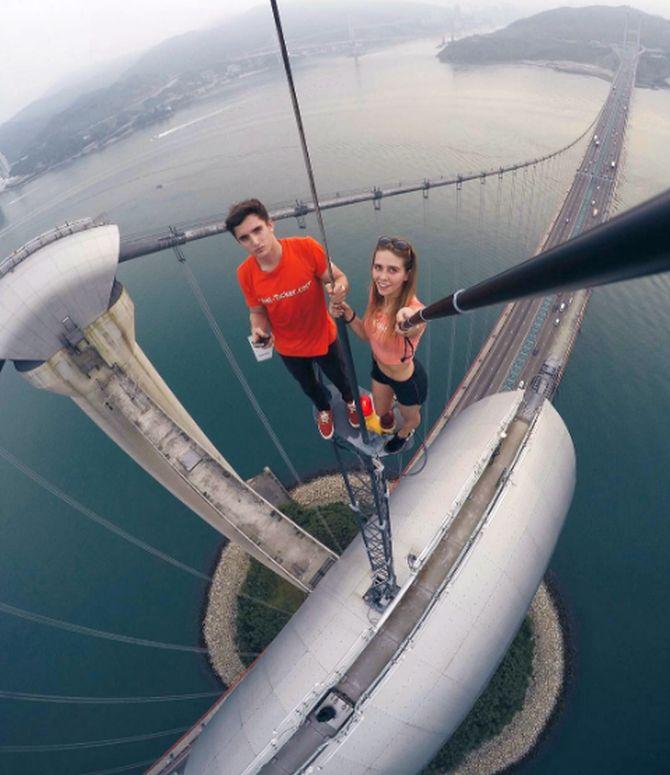 She gives her followers on Instagram a daily dose of vertigo!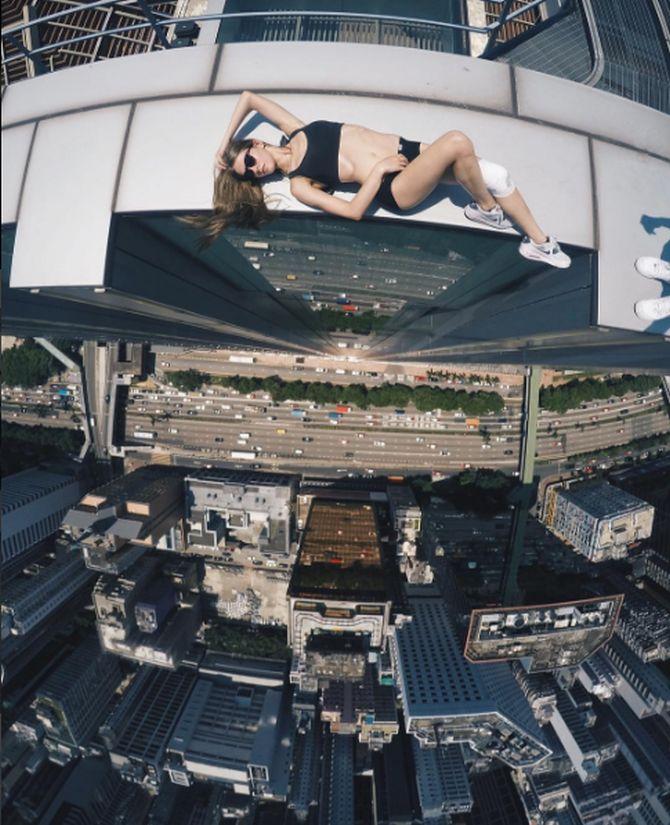 A view to die for, is it?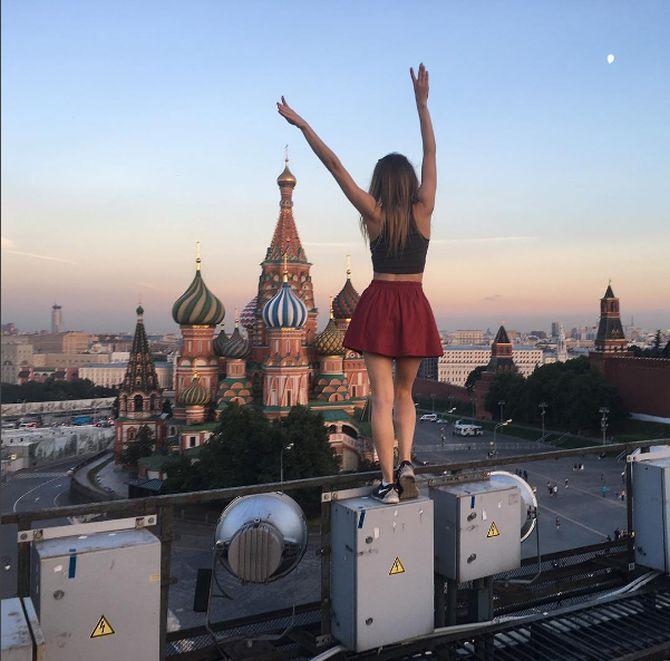 It's not right that someone's so comfortable with doing this.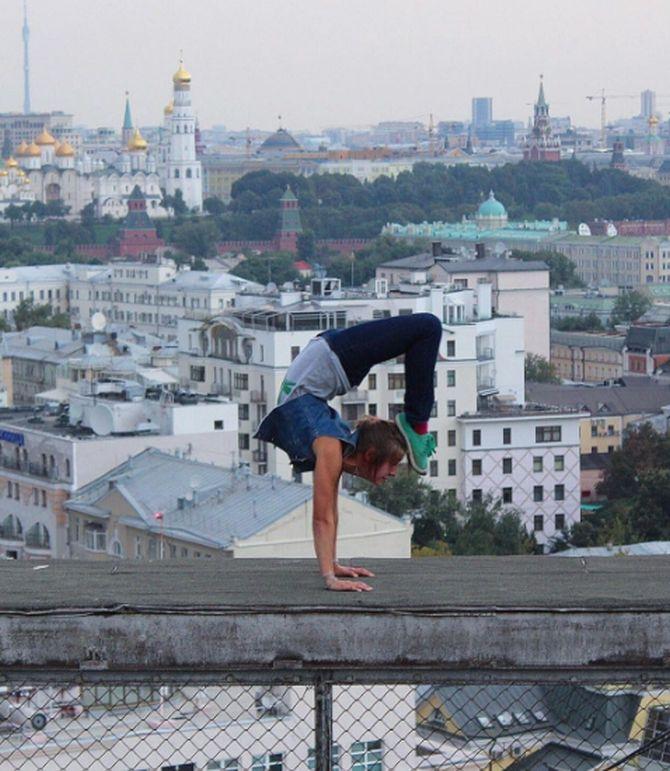 'No limit, no control', is her tagline on Instagram – where her 8,67,000 followers watch her dangling over scaffolding and practising yoga on impossibly high, narrow ledges.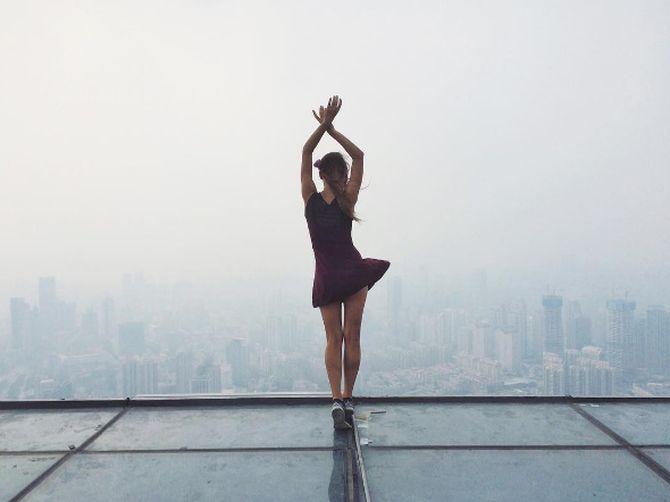 That's Angela in China taking in the scenic views.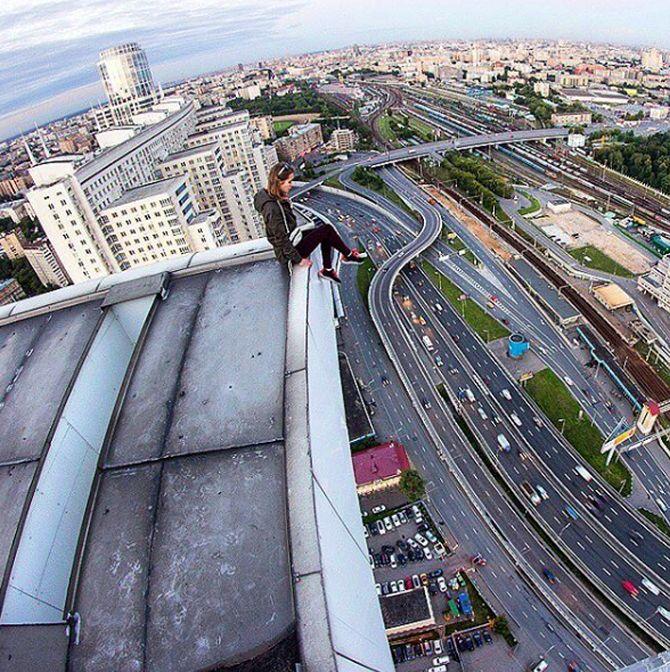 Her pictures also prove one thing. She's actually the real life Spider-Man.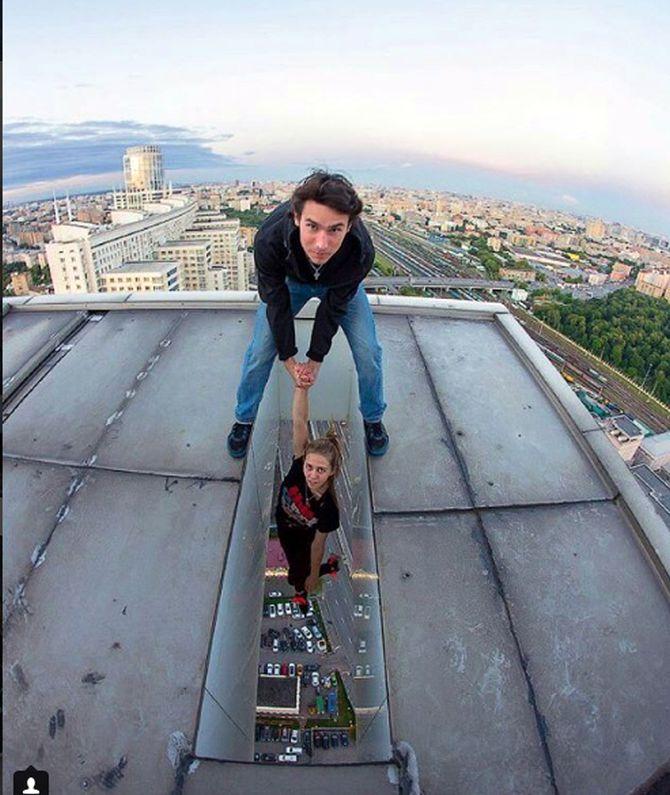 Just hanging! Joining Nikolau in her daredevil rooftopping is Russian photographer Ivan Kuznetsov who goes by the name Ivan Beerkus on Instagram.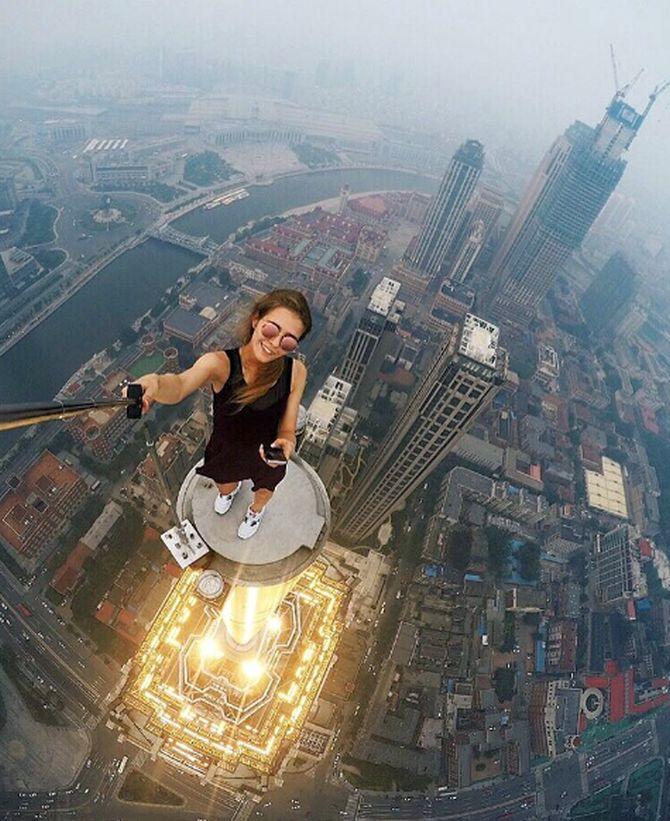 Will do anything for a selfie, won't she. But we urge you, please don't!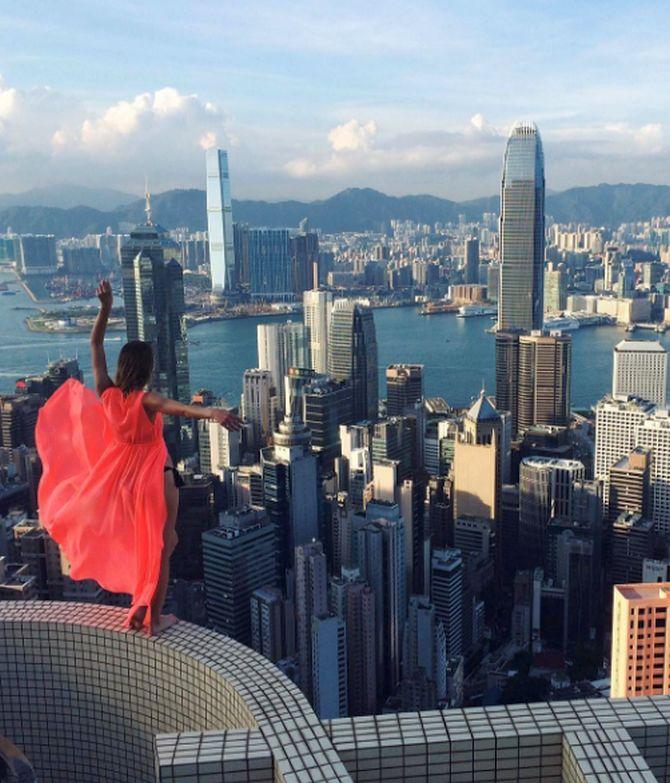 Me, my flowy dress and Hong Kong!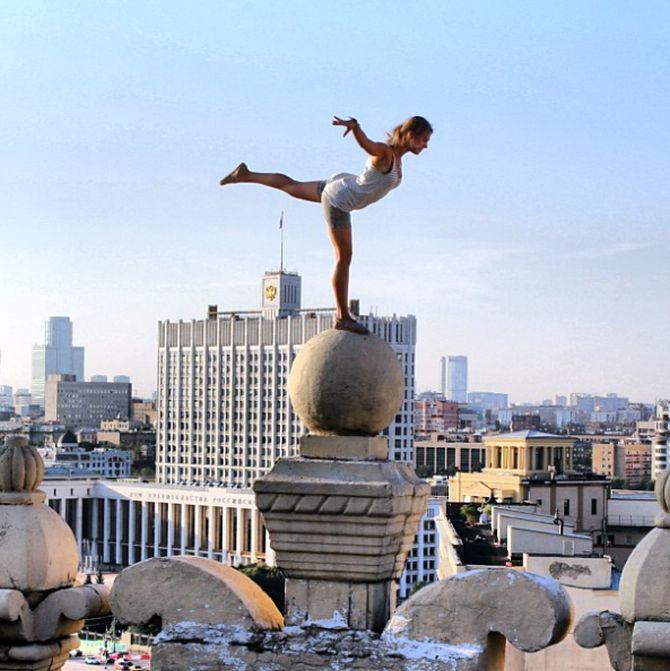 Equal parts mind-blowing and terrifying.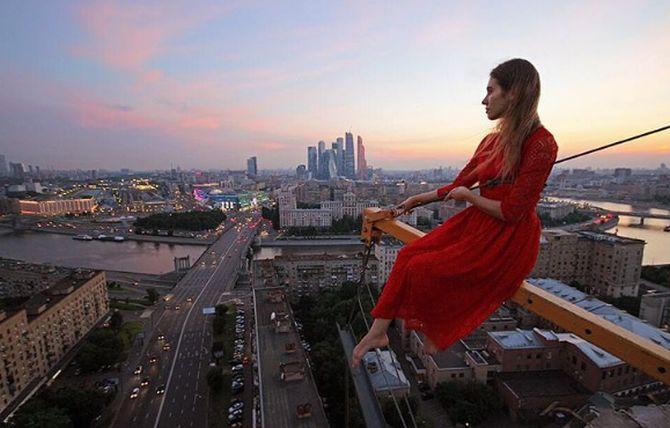 Thinking about life and all its troubles…  100 floors above ground level.
[source;indianexpress]