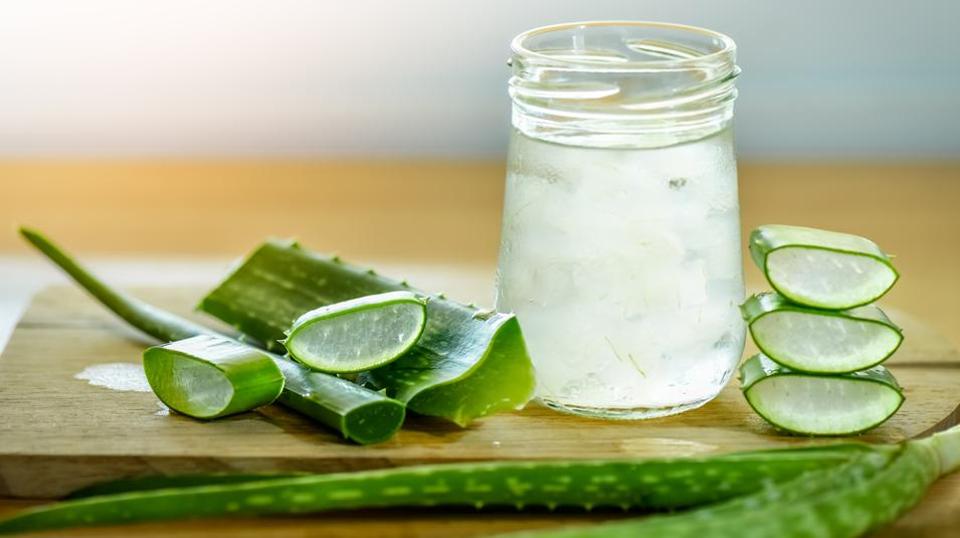 The aloe vera plant is known for its healing properties and has long been used as a herbal medicine. Scientific studies have also shown how that the plant has antidiabetic effects as it reduces blood sugar levels. The plants, which are native to Africa and Indian Ocean islands, are being incorporated into skincare treatments for conditions such as eczema, dandruff and psoriasis. And its anti-inflammatory properties make it a useful ingredient for fighting acne and other skin problems.
It is also believed to help in detoxification and weight loss. "Amla and aloe vera juice is an immune-boosting drink, packed with antioxidants and nutrients that soothe the digestive tract," says Dr Deepti Bagree, nutritionist and Head of Department-Healthcare at Holistic Living Concepts.
But, as with most things, moderation is the key. Taking aloe vera supplements, for instance, is not good for you. Experts say that aloe vera is best had in its natural form. "Ingredients like aloe vera, amla, and neem must be consumed like medicines, and an excess of anything can be bad. It's only people with deficiencies who need supplements," says Amardeep Kaur, dietician, Diets and Health Clinic.
Aloe gel is safe when applied to the skin as a medicine or cosmetic, but can be harmful if consumed in high doses. (Shutterstock)
According to WebMD, aloe gel is safe when applied to the skin as a medicine or cosmetic. But taking aloe latex by mouth can be unsafe if taken in high doses. "Aloe latex can cause some side effects such as stomach pain and cramps. Long-term use of large amounts of aloe latex might cause diarrhoea, kidney problems, blood in the urine, low potassium, muscle weakness, weight loss, and heart disturbances. High doses of aloe latex can even put you at risk of kidney failure," says the site.
It also mentions how there have been reports of liver problems in people who have taken an aloe leaf extract, though it mostly tends to occur in people who are hypersensitive to aloe.
 Aloe gel or latex can be unsafe for pregnant or breastfeeding women if consumed orally, and it is associated with miscarriage and greater risk of birth defects.
In case of children, aloe gel is safe when applied to the skin but consuming aloe latex and aloe leaf extracts may be possibly unsafe for them. "Children younger than 12 years might have stomach pain, cramps, and diarrhoea," according to the site.
And aloe should not be consumed by people with intestinal conditions such as Crohn's disease, ulcerative colitis, or obstruction, as aloe latex is a bowel irritant. Aloe latex can also worsen haemorrhoids.
["source=hindustantimes"]