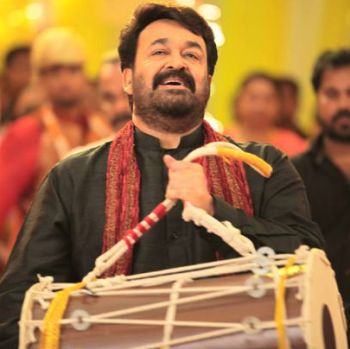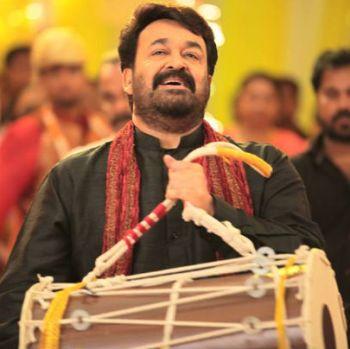 Jayaraman (Mohanlal) is the good-hearted eldest son in a financially struggling Tharavadifamily. He has worked hard for the well being of his younger siblings. Now, he has the responsibility of getting his younger sister married off, and he needs money for that.
The fact that he is blind and uses a white stick to move around is just incidental. He works as a caretaker-cum-lift operator in an upmarket apartment building in the city. He is helpful to everyone and keeps a tab on the happenings in and around the building.
Krishnamoorthy (Nedumudi Venu), a resident of the building, is a retired Chief Justice. A bachelor with an extended family, the members are after his wealth. He is bringing up a little girl Nandini (Baby Meenakshi) and has put her in a boarding school. Only Jayaraman knows the  story behind her.
Krishnamoorthy gets murdered in a gruesome manner and the hero comes very close to catching the assailant but fails to do so. So, the blind Jayaraman is the only witness who knows something about the murderer. But the police find it difficult to believe him.
When he becomes a suspect in the second half, the onus is on Jayaraman to prove his innocence and apprehend the real culprit.
We see the influence of films like Kilukkam (1991) and even something as recent asDrishyam (2013) in the way the police team torture Jayaraman.
Priyadarshan's signature style is retained in the comedy handled by Mammukoya and the team.
Mohanlal does not do anything extraordinary or awkward to look like a blind person. He just keeps his eyes lowered.
Other veterans like Nedumudi Venu and Mammukoya do not exert themselves much as they have nothing extraordinary to show; they just have to repeat what we are familiar with as the audience.
The biggest positive about Oppam is that Mohanlal gives more sharpness and detailing to the writing and direction with his extraordinary performance and that makes the film a must watch.
[source;rediff.com]