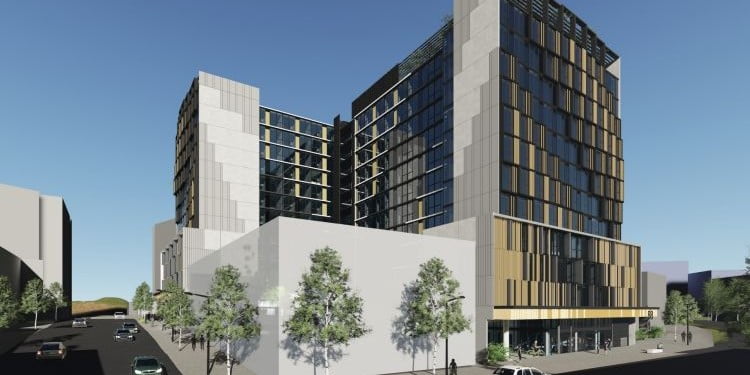 Brisbane-based Blue Sky Alternative Investments has partnered withGoldman Sachs in a $1bn deal to fund between 5,000 and 10,000 purpose-build student beds across Australia and New Zealand over the next three years.
"We are looking for future sites to buy and develop right now around the country and New Zealand as well"
The partnership marks US investment heavyweight Goldman Sachs's entry into the Australian market, after entering a £2bn joint venture in the UK earlier this year.
The investment will partly target international students coming to study in Australia, who are currently underserved as a group in the accommodation market, according to Blue Sky's head of real estate investing, Adam Vaggelas.
"Education is Australia's largest non-resource export industry, worth in excess of $18bn per annum and growing (and) the ability to scale further into this domestic thematic, in part due to the region's proximity to a rapidly expanding Asian middle class, is a key focus for the partnership," he said.
He added that the accommodation will be furnished and let at a flat fee including utilities, making it an attractive option for international students.
Construction on the first phase of the project, a 280-bed development in Woollongabba, Brisbane and Blue Sky's first wholly-owned student accommodation building, is set to be completed this year.
It will be followed by a 720-bed development in Melbourne's South Bank in 2017, and a 780-bed project, also in Melbourne, and a 420-bed development in Adelaide's West End in 2018.
"We are looking for future sites to buy and develop right now around the country and New Zealand as well," commented Vaggelas.
Meanwhile, UK-based major student accommodation player GSA has agreed to buy Campus Estates, a relatively new developer based in Melbourne, for A$21m.
The deal includes a 350-bed student residence in Carlton, Melbourne, along with a number of pipeline projects.
This is the group's first acquisition since its re-entry into the Australian market, after the sell-off of its Urbanest subsidiary in 2014.
The acquisition will "fast-track our re-emergence into the student market", commented Simon Loveridge, managing director, GSA Group Asia Pacific.
The deal has brought Campus Estates founder Jon Whittle into GSA as head of real estate for Australia, where he will focus on shaping the company's strategic direction and leading pipeline acquisitions.
A shortage of university accommodation in Australia means that international students in Australia are far more dependent on the private rental sector than in other countries, making it an attractive target for investment.
The two new deals are the latest in a string of international investments, following on the heels of Singapore-based Wee Hur Holdings, which announced plans to build a two-stage development on a $55m site in Brisbane in May 2015, and London-based Scape, which began two developments worth $560m in Melbourne and Brisbane, in June.
The entry of major new players to the market was predicted by two discussion papers commissioned by IEAA last year, in response to concerns about the quality and affordability of student accommodation for international students.
The two reports concluded that the comparatively low number of student rooms provided by universities means that further development of new, high quality accommodation in Australia is a "necessity".
[Source:- Pienews]