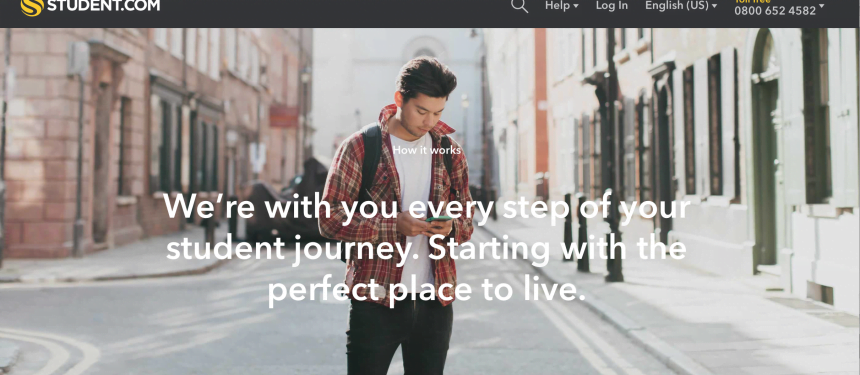 Following an investment of $60m just two months ago, global accommodation booking site, Student.com, has received another injection of Silicon Valley funds from capital venture firm Breyer Capital.
The undisclosed sum will help to further grow the company's technology capacities, partnerships, and the growth of listed locations and offices worldwide.
Breyer Capital owner Jim Breyer's investment portfolio includes over 30 internet, media and technology companies that have completed exits or public mergers. He was also an early investor in social media giant, Facebook.
"Student.com is able to solve one of the biggest challenges for international students"
Breyer said he is very passionate about studying abroad, describing the time spent overseas during his degree as "a hallmark of his undergraduate experience".
"By helping students across the globe to find their perfect home abroad, Student.com is able to solve one of the biggest challenges for international students," he said.
"I'm thrilled to support Student.com's mission and excellent leadership team as they aim to help millions of students around the world make the most of their educational journey."
Breyer is also active in Stanford University's Breyer Center for Renaissance Studies in Florence, Italy.
Shakil Khan, co-founder and head of strategy at Student.com, said Breyer's experience in technology and education is a unique value to the company.
"Jim has an extraordinary legacy of success with companies like Facebook, but he also has a truly unparalleled passion for education," he said.
In February, the company secured investment worth $60m. At the time, KhantoldThe PIE News the company aims to offer students a great experience both in processes and technology, "but also a seamless easy-to-use experience around the world."
Student.com, which saw over $110m in bookings from students in over 100 countries last year, is in the process of extending its global reach. In the upcoming academic year, the platform will list properties in 426 cities around the world.
[Source:- PIE]