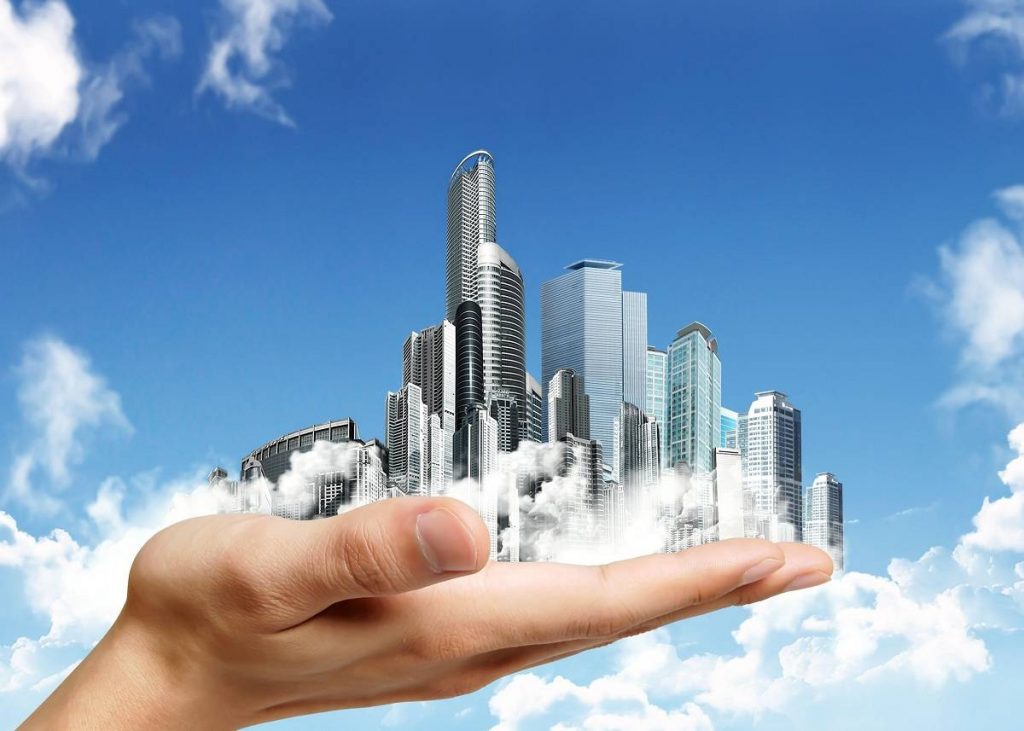 Indian real estate is witnessing a 'systems re-boot' that began with demonetization, the legislation on benami properties, RERA Act and now, Goods & Services Tax. The Union Budget for 2017-18 also provided affordable housing with infrastructure status, coupled with the Pradhan Mantri Awaas Yojana (PMAY) to incentivize affordable housing production with interest subvention schemes.
Real estate sector will benefit owing to the cumulative effect from reformist and progressive policies, including liberalized FDI Rules, REITs and InviTs, Credit Linked Subsidy scheme – reduction in compliance cost, tax mgt expenses, provision of Input tax credit; the Smart Cities initiative with a budget of Rs 1 lakh crore as also the AMRUT – Atal Mission for Rejuvenation and Urban Transformation, with a budget of Rs 77,000 crore, aims to provide basic services like water, sewerage, urban transport as also the National Investment & Infrastructure Fund, with a budget of Rs 4,000 crore. So, if the aim is 'Housing for All by 2022', the 'Smart Cities' where this will happen are in process of being built.
The latest event that impacts real estate is GST. At this stage, the indications are that GST will hopefully, not increase the over-all taxation burden on real estate. This should augur well for the home buyers and industry.
While the GST provision of partially covering real estate under the 12% on works contract aspect is fine, the real estate industry had high expectations to subsume stamp duty and other additional levies under GST. Non inclusive of these additional heavy duties might lead to inflationary impact on Housing -an industry that has a multiplier effect on the GDP, enhances employment as it is labour intensive, works as an economic driver for the nation and is important from many aspects. As we understood it, the purpose of GST was to bring uniformity in taxes levied on various sectors of industry.
Housing for All by 2022 is among the most ambitious initiatives by Hon'ble Prime Minister Shri Narendra Modi. To amplify and boost these initiatives, Finance Minister has announced interest subvention in home loans for affordable homes. Rural fund allocation under PMAY has been raised from Rs 15,000 crore to Rs 23,000 crore, with the target to build 10 million homes by 2017-18.
Aspects that point to things being positive include funding for Infrastructure development having almost doubled from Rs 9,850 crore per annum; FDI-related reforms having shown improved inflows touching a record $43 billion in FY17; FDI Investment in real estate sector being $5.7 billion; PE funding stood at $ 32 billion, according to the 2016 World Investment Report prepared by UN. In light of these, the Realty Index improved by over 50%.
According to a report by CLSA India, a $ 1.3 trillion housing boom is set to be the country's next growth driver. It is expected to add 60 million new houses during the 6 years beyond 2018, while also creating 2 million jobs annually. Overall, with the economy moving upward, the fillip in housing sector alone should witness an increase in GDP by at least 1%. This also indicates 'pull' factor for sales of affordable housing. The Indian economy is set to grow at 7.5% to become the 4th largest ($ 3.5 trillion) economy in world by 2022. Good signals are being observed in the micro markets witnessing high number of enquiriesand these will definitely result in leads becoming closures soon. My assessment of the situation is that sales are gradually picking up. In cities like Mumbai, Thane and Panvel home buyers are making buying decisions.
Meeting the target of 25 million urban houses and 45 million rural houses by 2022 can become a reality when private sector real estate developers work in sync with the government. Both the stakeholders will need to work together so as to create the mixed -used townships and smart cities to encompass the target.
I began by saying Indian real estate is witnessing a 'systems re-boot', but the positivity of it all makes me want to rephrase that as 'change in operating system'.
["Source-livemint"]