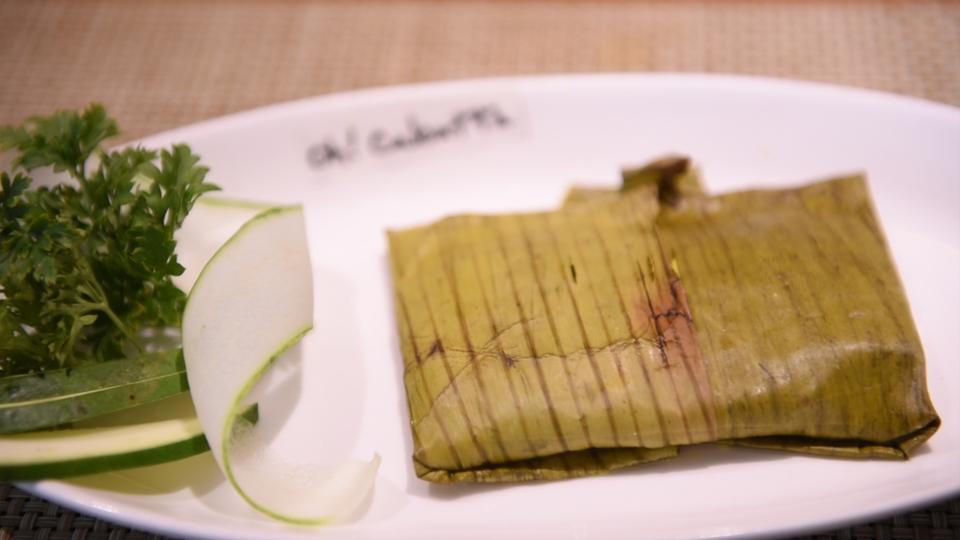 A revolution knocks on the door – and it comes with a fork and knife. The world of food is more exciting than ever before. New restaurants are coming up offering novel cuisines or digging out old ones. Chefs are looking at unusual ingredients and dramatic ways of presenting food. Meanwhile, some wizened old experts continue to wield magic with their skewers and ladles in remote parts of the city. There is a world waiting to be discovered or re-embraced– new cooking styles, world food, sub-regional cuisine and tiny holes in the wall which produce the most delightful dishes. Here's a guided tour.
If you are in Bengal at this time, you will hear an interesting medley of kitchen sounds: the sizzling hum of fish being fried, the grind of mustard seeds being turned into a paste, the sharp sounds of onion and garlic being grated and the splutter of seeds in hot oil. For this is the time when cooks and kitchens get especially busy – and all ready to fete a son-in-law.
I got to know about the concept of Jamai Sasthi – when the jamai, or the son-in-law, is fed till he bursts – rather late in life. But for the last many years, a friend has been cooking a vast number of dishes to mark this day for me, and I now understand what makes it so special.
Like all Bengali festivals, this one is about food, too. Traditionally, the son-in-law sits before a brass or bell metal thhali, with small bowls placed around it. A dollop of rice is placed on the thhali, and then the plate is adorned with a small wedge of lime, various kinds of fritters and a dry vegetable. In the bowls go the special dishes – dal with or without fish head, vegetable curries, mutton in thick gravy, fish cooked with mustard, prawns in coconut milk, curd and payesh, or kheer.
And then, of course, the lucky guy gets a platter of sweets.
There was a time when all this could only be had in Bengali homes, for there really were no restaurants where you could get Bengali food. But a few restaurants serving Bengali or Calcutta cuisine have come up in recent years. And quite a few have a special feast planned for Jamai Sasthi, which is on May 31 this year. I went to Oh! Calcutta in Delhi's Nehru Place to check what was being offered and found that some of the much loved old dishes were being given tiny makeovers by Chef Bhaskar Dasgupta for the occasion. Here's a list of five of the old favourites, and how they can be tweaked:
1: Topshe cutlet: Topshe is a small fish that is best eaten fried. It is usually dipped in a light batter of besan and then deep fried. But Chef Bhaskar debones the fish, dredges it in a mix of breadcrumbs and powdered Gobindobhog rice – a flavourful variety from Bengal – and then fries it crisp.
2: Maachher dimer devil (devilled roe): Devilled eggs led to the birth of dimer devil – a boiled egg coated with minced meat and then fried. But how about putting a bit of fish roe in the stuffing, coating it with minced rahu and then frying it? Adds a new dimension to the dish, I must say.
3: Amada diye lau ghonto (bottle gourd with mango-ginger): Contrary to popular belief, Bengalis don't just eat fish and meat – they are equally fond of vegetables. So there is always a huge array of veggies whenever there is a feast – starting right with stuffed parwal to chopped bottle gourd with fried dal balls. Lau ghonto is a bottle gourd preparation, cooked with green chillies, turmeric, mustard oil, salt and sugar. Add some amada – or mango ginger, a ginger lookalike with a mango flavour — for a kick.
4: Kancha aam diye bekti paturi (steamed betki with raw mango): In the olden days, fish was often steamed in the handi when the rice was being cooked. But the banana leaf works wonders, too. Though mustard oil and mustard paste are the main ingredients, raw grated mango adds punch.
5: Khulna chingri curry: This is a variation of daab chingri, which is a dish of shrimps cooked in a whole green coconut. Chef Bhaskar likes to add some red wine to the coconut base. It makes the chingri curry fly – off the plates, that is.
(Rahul Verma has been writing on food for over 25 years now. And, after all these years, he has come to the conclusion that the more he writes, the more there is left to be written)
["Source-ndtv"]