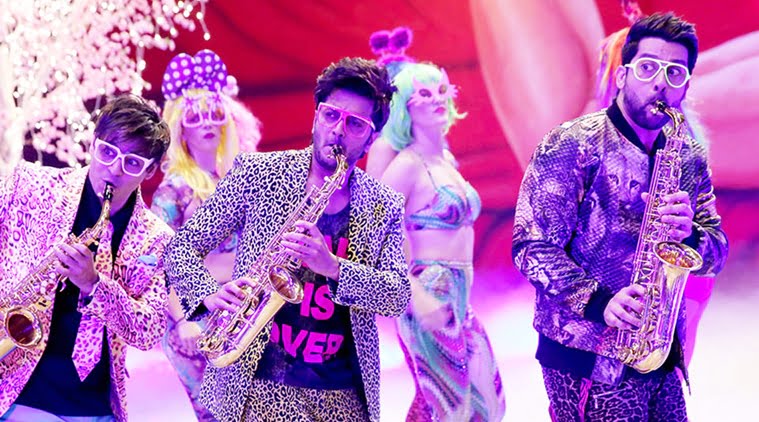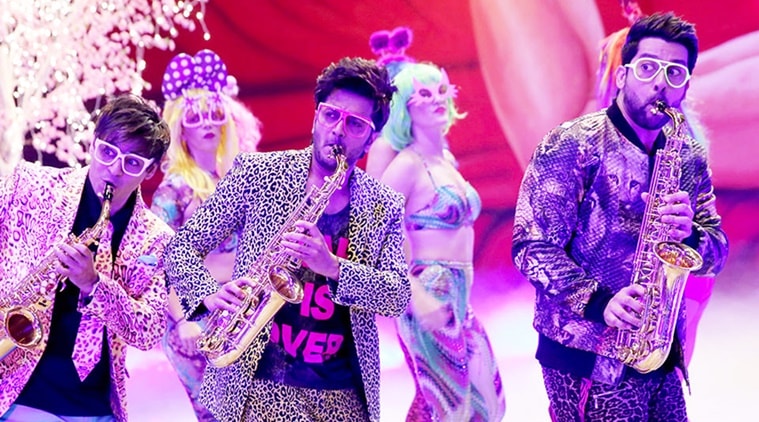 Great Grand Masti movie cast: Riteish Deshmukh, Vivek Oberoi, Aftab Shivdasani, Urvashi Rautela
Great Grand Masti movie director: Indra Kumar
Those who have been following the escapades of the 'Masti' boys will know that they have been stuck in a limbo: between 'biwis' who will not put out and other women who are dying to, between pills that stiffen male private parts and receptacles to insert said parts into, between… I could go on, but I can see you cringe.
So did I, in this offensively unfunny, grating thing (nothing 'great' about it) which should not be allowed to call itself a film.
Read: Shiney Ahuja sues Great Grand Masti makers for calling character 'Shiney the Maid'
The trio has been sending its sex-starved status up for laughs ever since we met them first, in 2004 (Masti). We got more of the same in 2013 (Grand Masti). This time around, even the occasional snigger has dried up completely.
To spice up the by now wrung-out-to-dry formula of sex-starved husbands and stand-offish wives, the script has added on a female ghost who died a virgin, and who is bent upon making up for the lost time by having at not just one, but all three.
The 'bhootni' ( Rautela) gets maximum play. She has an extensive wardrobe, clearly, so she is to be seen in flowing gowns and stringy 'cholis' barely able to contain her bosom. She clearly also has a beauty parlour in easy reach because her hair is immaculately curled, and her lips made up in red and pink.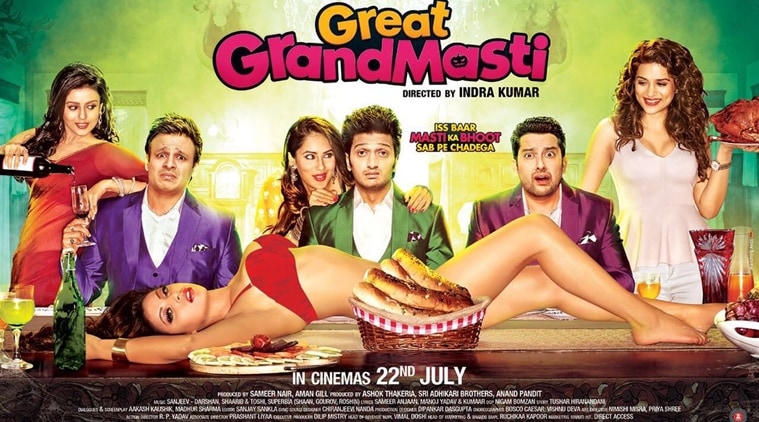 Great Grand Masti has three sexually frustrated men looking out for some 'masti.'
Rautela is made to rant, shimmy and shake in old-Bollywood vamp style. At least she has something to do, poor thing. As opposed to Deshmukh, Oberoi and Shivdasani, who are handed out such deathless lines as: "baahar ki biryani aur ghar ki daal bhi nahin milti." A village they fetch up in is called 'Doodhawadi', and one of them comes up with 'let's milk this opportunity', not once but twice. A dish of chicken is divided into 'breast pieces' and 'leg pieces'. And so on, and on.
[source;indianexpress]