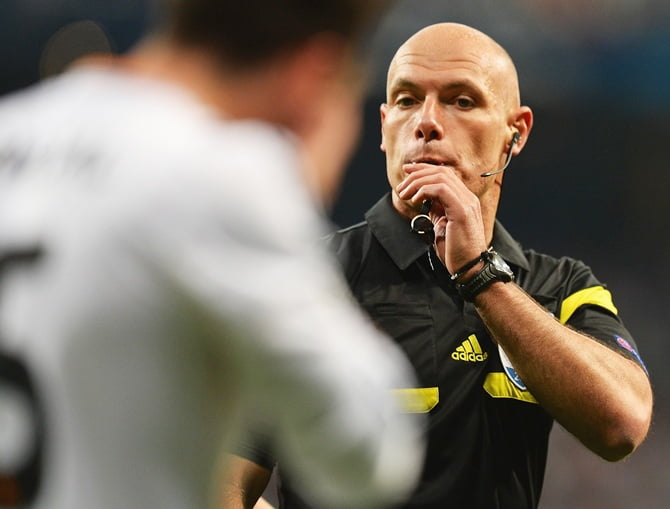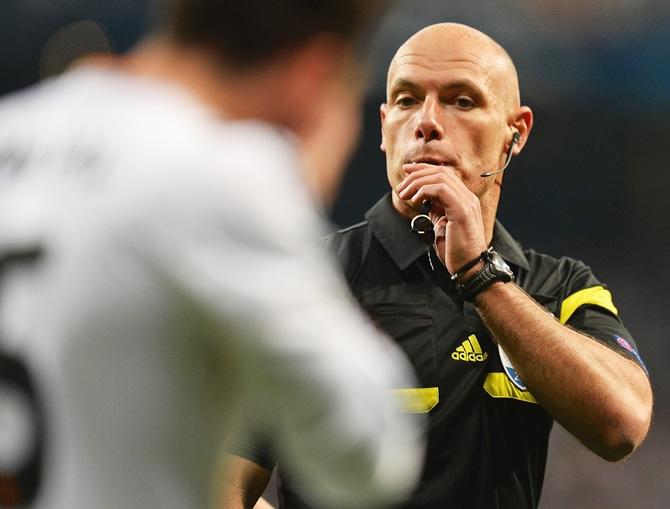 The use of video technology for the first time in an international spared a France player an early red card in their friendly against Italy on Thursday and cut down on arguing over decisions, the match referee said.
The game in Bari, that France won 3-1, featured the use of video technology to help the officials on the pitch, although it was on an experimental basis and did not involve stopping the action to study replays.
Referee Bjorn Kuipers, however, was able to act on advice given by a so-called Video Assistant Referee (VAR), who sat in the stands with access to replays.
FIFA president Gianni Infantino said that the game had "made history".
Kuipers told a media conference in the stadium on Friday that it was a "positive experiment to have an added level of certainty for the referee in controlling the game".
"I noted that the players accept decisions in a calmer manner," he said. "It's better for everyone, including the referees who are more relaxed and confident."
Kuipers said that the yellow card shown to Djibril Sidibe after four minutes for a foul on Daniele De Rossi could have been a red in other circumstances.
"There was a doubt about a foul by a French player and the damage to De Rossi and the feedback I received in only 10 seconds convinced me to book rather than send off the player," the Dutch official said.
IFAB, football's law making body, is expected to decide in 2018 whether to authorise the use of video technology and include it in the laws of the game.
It has allowed video technology to be used on a trial basis to help referees with questionable goals, penalties, red cards and cases of mistaken identity.
Tests are also being conducted in several competitions in Brazil, the United States and Netherlands, the Australian A-League and the Portuguese Cup, plus the Club World Cup in Japan in December, IFAB said.
When the system is fully up and running, the VAR will be allowed to either review an incident on request from the match referee or advise officials on the field about incidents they may have missed.
Thursday's match, however, was a so-called 'offline test' in which decisions were made without stopping play.
"Yesterday, a new page was written in the history of football," Infantino told reporters. "We can no longer allow that the whole world sees an incident and the only person who doesn't see it, because he's not allowed to, is the referee."
\
[source;rediff.com]