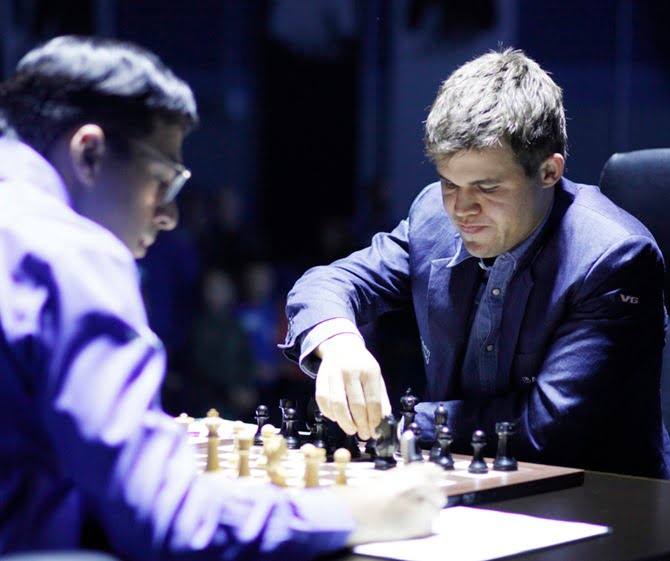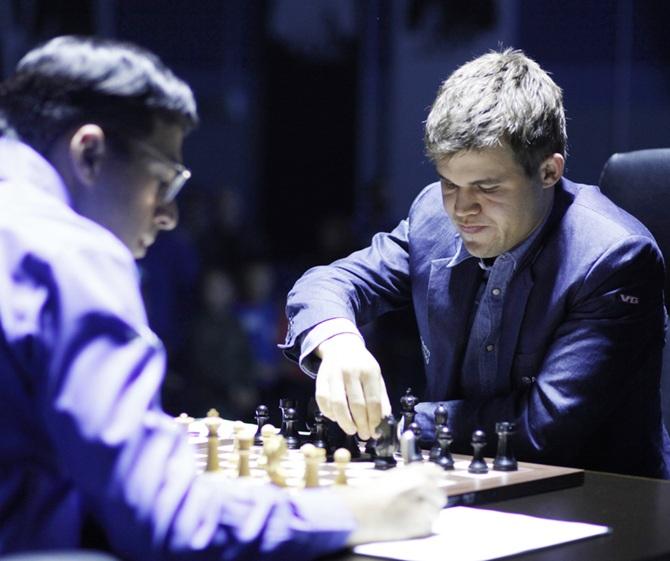 Fans tuning in to the 2016 World Chess Championship from home may well have the best seats in the house, with the tournament set to be broadcast live in 360-degree Virtual Reality (VR) — a first in any sport, organisers say.
Norway's defending champion Magnus Carlsen will battle Russian challenger Sergey Karjakin — the winner of the candidates' tournament — in November's New York showpiece.
Ilya Merenzon, chief executive of rights holders World Chess by Agon Ltd, says the move will encourage fan interaction.
"As chess is 99.999 percent on the Internet, we were looking for ways to give fans a way to experience the match as if they are in the players area," Merenzon told Reuters in an email.
A pass for the VR experience will cost $15, but the company will also provide moves and analytics as a separate product free of charge.
Merenzon said the long-term aim is to change the way chess is monetized, by offering a more engaged global audience.
The November 11-30 tournament expects to draw an online audience of more than 25 million, organisers say, and will be available on worldchess.com.
TOURNAMENT FOR THE SMARTPHONE GENERATION
The 360-degree VR broadcast will be available on smartphones, tablets, computers and VR devices.
The last world title fought between Carlsen and India's Viswanathan Anand of India in 2014 drew more than two million viewers to the official website on the final day alone, according to Agon.
"Based on our own data… and from speaking to other chess websites, we believe the online audience for live chess broadcasting is growing at about 15 percent per year," said Andrew Murray-Watson, communications director for World Chess.
Though the eventual winner of the clash in Sochi two years ago was no surprise, the event did raise eyebrows in terms of viewership.
Germany pipped the United States to second in terms of online traffic on the final day.
India topped the list, while Russia, a powerhouse of the sport, managed just over 2 percent of the traffic.
The global popularity of chess in the pre-internet era peaked in 1972, when American Bobby Fischer faced Russia's Boris Spassky for the World Chess Championship.
The match was played against a backdrop of Cold War-era rivalry between the United States and Soviet Union.
Fischer won that epic clash, but lost the crown to Anatoly Karpov in 1975, and the Soviets or Russia went on to dominate the chess landscape for the next three decades.
[source;redifff.com]