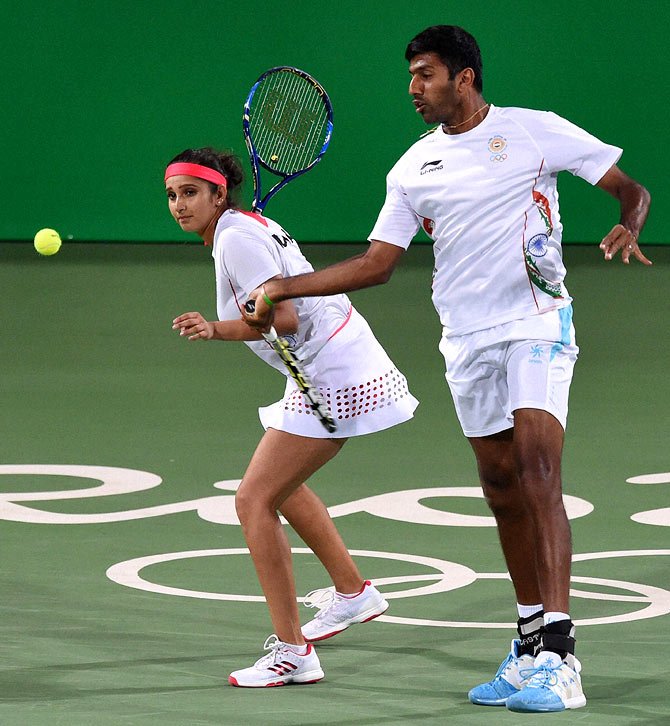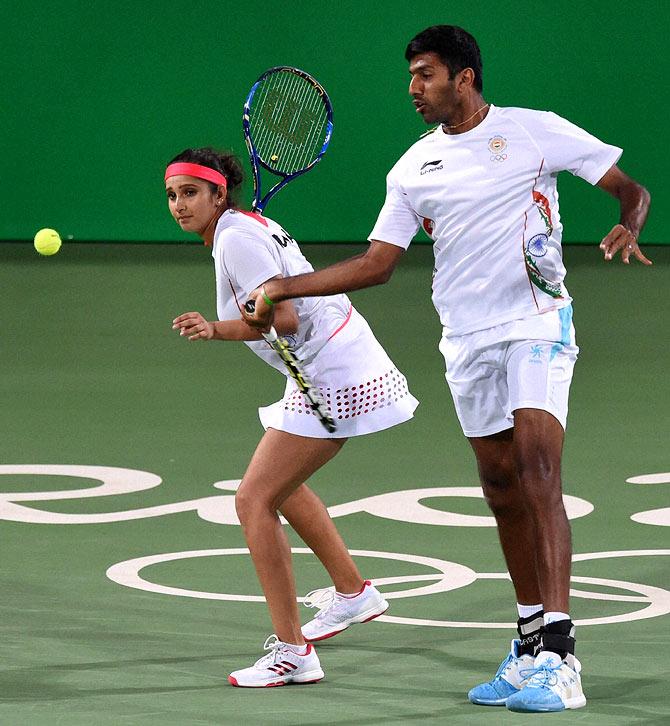 Following reports of the leaked WADA documents that Rio Olympics silver medallist Venus Williams had allegedly been allowed to use prohibited substances under Therapeutic Use Exemptions (TUEs), Indian tennis star Sania Mirza has demanded AITA to take up the matter with the authorities.
Williams sisters let off by WADA despite positive dope test?
'Fancy Bears', a Russian hackers group, has claimed that it has uncovered files which showed that several American athletes, including Venus and her younger sister Serena Williams were allowed to take banned substances by the World Anti-Doping Association (WADA) under the TUEs procedure.
Sania and Rohan Bopanna had lost their mixed doubles semi-finals at the Rio Olympics to American combo of Venus and Rajeev Ram, the eventual silver medalists at the Games.
When medalists are caught in the dope net, he or she is stripped of the medal. In that case, the medal may be given to the athletes who finished behind the original medallist.
According to sources, Sania's mother Naseema had rung up AITA Life President and ITF Vice President Anil Khanna on Thursday morning asking him to look into matter.
"She informed that the Williams sisters had failed WADA dope test and we should take it up with the IOA and IOC," a source said.
It has also been learnt that even Ashok Kumar, who is from AITA affiliated unit of Telangana has requested AITA to take up the matter.
A senior AITA functionary confirmed the development but said they can't rush into the matter since it still needs to be established if Venus is actually at fault.
"Based on just some news we can't make a claim, the process has to be followed. We need to approach IOA, who will then take it up to IOC because the Olympics is their purview. We can't jump the gun," the office-bearer told PTI.
He cited the example of Russian diva Maria Sharapova, who was recently banned for using banned meldonium.
"Something has surfaced. Someone is going to establish the truth, till the truth is established we can't make a claim. We will have to wait. Whatever needs to be done, we will do it. We are waiting for actual facts to be revealed officially, like it happened with Sharapova. In this case it is just news," he said.
"If the news proves wrong, we will lose face. This is the perfect stand that we have taken. We are not going to rush it."
According to documents released by the Fancy Bears hackers' team, Venus was allowed to take prednisone, prednisolone and triamcinolone, among others, in 2010, 2011, 2012 and 2013.
Under WADA Rules, athletes may take substances for which they will procure a Therapeutic Use Exemptions (TUE) — waivers that allow them to treat medical conditions with medications that may appear on WADA's prohibited items list.
It has also been reported that ITF has confirmed that the Williams sisters had permission for the therapeutic use of banned drugs. ITF has also come out in favour of the Williams sisters.
[source;rediff.com]