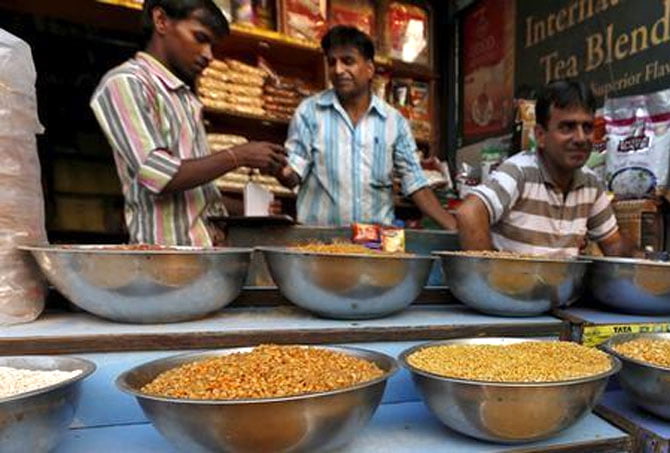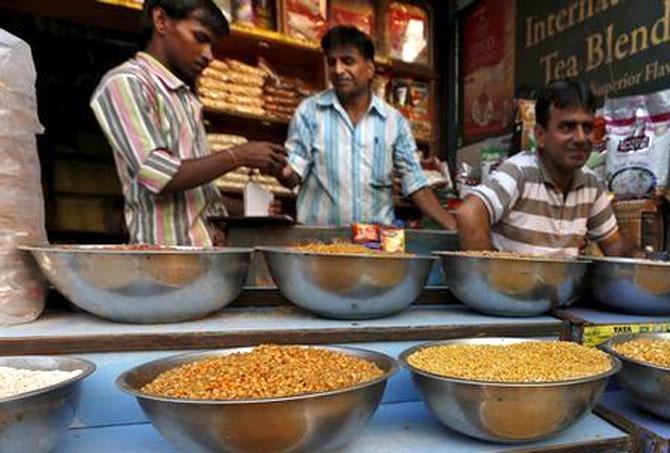 Wholesale inflation soared to a two-year high of 3.74 per cent in August mainly on account of uptick in prices of pulses and some manufactured items, prompting the industry to step up its demand for structural reforms to deal with the price situation.
Experts, however, attributed the rise in WPI inflation during the month to low base effect saying it was (-) 5.06 per cent in August 2015.
The wholesale price-based inflation, reflecting the annual rate of price rise, in July stood at 3.55 per cent.
WPI inflation, which was in the negative zone from November 2014 to March 2016, has been on an upward trend for the seventh straight month.
The earlier high in WPI inflation was recorded at 3.74 per cent in August 2014.
However, overall, the food inflation basket showed some moderation with inflation at 8.23 per cent in August, against 11.82 per cent in July as vegetable prices cooled.
Inflation in vegetables came down to 0.17 per cent in August, from a spike of 28.05 per cent in July.
Pulses inflation continued to rule high at 34.55 per cent in August, according to the Commerce Ministry data.
Potato, a daily consumable vegetable, saw the price rise during the month at 66.72 per cent. For onion, it was (-) 64.19 per cent.
The rate of inflation in sugar was at 35.36 per cent and that for fruits rose by 13.91 per cent during the month.
"The pick-up in wholesale inflation was broadly in line with our expectation, with an adverse base effect outweighing the cooling effect of lower food inflation," ICRA senior economist Aditi Nayar said.
Assocham said prices of products like pulses, potato and fibres, which are of national interest, has been rising at industry level but recent concern is sugar which has started to rise at much higher rate which policy makers should address using supply side responses.
"Government should take steps to address the structural issues of demand and supply within the industry to maintain the inflation within the target range continuously for at least 6 months," Assocham said.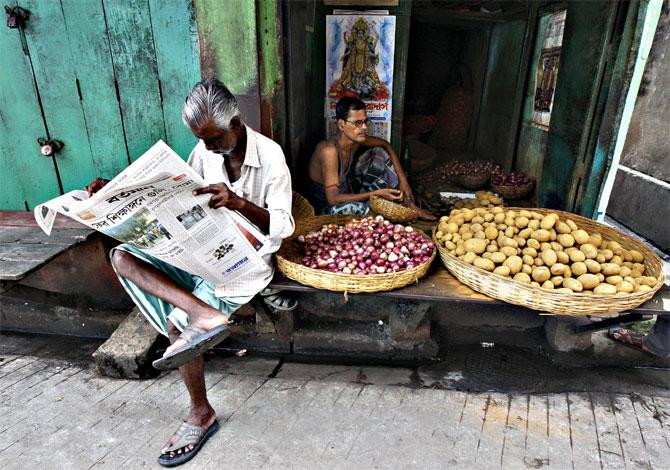 However, deflationary trend continued in some items like petrol at (-) 8.65 per cent and minerals (-) 3.44 per cent.
The inflation print for manufactured articles read at 2.42 per cent in August, up from 1.82 per cent in July.
ICRA further said core-WPI inflation is expected to inch up further in the coming months and remain in a range of 0.5-2 per cent in the remainder of this fiscal.
The WPI inflation for June has been revised upwards at 2.12 per cent, against provisional estimate of 1.62 per cent.
"Wholesale inflation has undergone a sizable upward revision of 40-50 basis points for the last four months, which is a source of some concern," Nayar said.
WPI inflation is expected to print between 4-4.5 per cent in the remainder of 2016, whereas CPI inflation would range within 4-5 per cent in the same months, ICRA said.
The rise in WPI inflation in August is in contrast to the retail inflation which eased to a five-month low of 5.05 per cent in the month.
The cooling of retail inflation and 2.4 per cent contraction of factory output in July has revived hopes for a rate cut by RBI in its next policy meet on October 4 to boost growth.
In its monetary policy review last month, the RBI had maintained status quo on key rates citing upside risks to 5 per cent inflation target for March 2017.
[source;rediff.com]