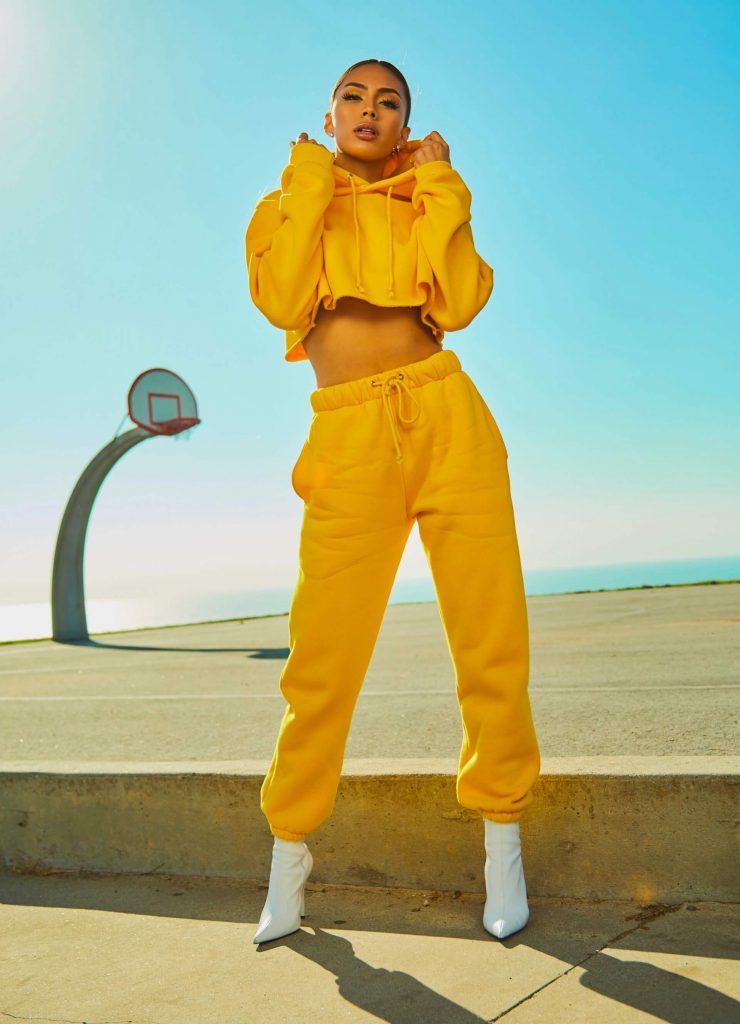 1. Fashion
Latest trends
Blast from the past
Seasonal (summer, winter, fall, spring) wear
Office attire tips
Reviews of footwear/accessories
Clothing/try-on haul
Wardrobe hacks
Fashion tips/advice
Mommy/maternity trends
Men's fashion
Fashion influencers to follow
Fashion blog ideas
Fashion hashtag ideas
2. Beauty
Makeup and beauty reviews/tips/advice
Hair accessories
No-makeup makeup
Makeup for special events
Daily beauty routine
Makeup courses/schools
Beauty influencers to follow
15-minute makeup tutorial
Men's skincare routine
Beauty products for men
How to posts on organising makeup
Beauty product reviews
Beauty blog post ideas
3. Travel
How to pack light
Sustainable travelling
Travel itinerary
Best travel destinations
Travel wear and outfit
Family/couple vacation ideas
Honeymoon ideas
Tips on travelling with kids
Packing tips for summer/winter
Best beach vacation
Flying with children/babies
Travel bucket list
Reviews of anything in your hometown/city
How to start a travel blog
Travel blog ideas
4. Food & Drink
Meal recipes
Keto/vegan/gluten free/specific diet recipes
Restaurant reviews
Best wine to buy as a gift
Workout snacks
Snacks for working from home
Quick meals recipes
Potluck dessert ideas
Best coffee
Family gathering/birthday parties dish ideas
How to plan your meal
How to start a food blog
Food blog topic ideas
5. Family & Parenting
Tips on dealing with a teenager
Family vacation ideas
Tips or advice on caring for an ailing parent
Mom blog post ideas
Activities for stay at home moms
Mommy self-care
Tips for new parents
Tips on working from home with kids
Gift ideas for mom/dad/kids
Budget plan for family
Ideas for family weekend activities
Best parenting blogs to follow
Date night ideas for parents
How to start a parenting blog
Parenting blog topic ideas
6. Health & Wellness
Keto/vegan/gluten free/specific diet recipes
Best spa and beauty centres
Essential oil reviews
Home remedy for fever/flu
Traditional medicines
Tips on keto diets and intermittent fasting
Meditation
How to start a wellness blog
Health and wellness blog topic ideas
7. Fitness
Fitness routine for working moms
Tips on staying fit
How to be consistent in working out daily
Tips on creating a home gym
Indoor workout routine
Tips on working out without equipment
Fitness gear reviews
Fitness personalities to follow
How to write a fitness blog
Fitness blog post ideas
8. Music
Learn guitar in 30 days
Event/concert reviews
Tips on forming a music band
How to get gigs
Music celebrity interviews
Learn how to compose music
Previews of albums or upcoming shows
Stories from tours
How to start a music blog
Music blog post ideas
Articles on music legends
Best and worst show experience
Drumming for kids
Songwriting
Merchandise releases
9. Movies
Movie reviews
Upcoming movie previews
Famous celebrity interviews
Behind the scenes
10 things you didn't know about (a movie star's name)
How to start an entertainment blog
Movie or entertainment blog post ideas
Best classic movies in history
10. Special Events

Birthday celebration ideas
Farewell celebration ideas
Graduation gift ideas
Special event photography tips
Best florist reviews
Simple dessert ideas for your kid's birthday
Gift ideas for mom/dad
How to plan for a surprise party
Theme party ideas
Planning a wedding
Recommend the best wedding planners
11. Hobbies
Hobby ideas that are cheap and fun
Planning a camping trip
Photography tips
How to monetise your hobby
Turning baking hobby into a business
How to find a new hobby
Books recommendation
How to knit
Colouring apps recommendation
Hobbies to keep you fit
Woodworking enthusiasts to follow
Generate income from gaming
12. Technology
Latest gadget reviews
Practical and affordable mobile phones
Best laptop for writers
Best laptop for graphic designers
Best laptop for gamers
Food delivery apps
E-hailing apps
Data science and Artificial Intelligence
Planning a virtual event
Zoom/Google Meet hacks
Technology news
Technology magazines review
How to start a technology blog
Technology blog topic ideas
13. Home Decor
Guest room design ideas
Tips on choosing faux plants
Tips on choosing colour tones
How to choose design theme for your home
Storage ideas
Choosing the right lighting for your room
How to be a minimalist
Cleaning hacks
DIY furniture ideas
Table setting ideas
Kitchen cabinet design ideas
Children's room design ideas
14. DIY Projects
How to build (certain furniture)
DIY ideas for your kids' school project
How to make your own photo frame
Craft magazine review
Tips on perfecting your woodwork
Favourite DIY bloggers
Making quilted wall hangings
Must have craft tools
Where to get craft supplies
Refurbishing old furniture
Make your own rug
How to make resin art
How to start a DIY projects blog
DIP projects blog topic ideas
15. Gardening
Knowing types of plants (indoor and outdoor)
Repotting
Get to know types of soil
How to find the right pot size for your plants
How to not kill your plant
How to water your plant correctly
Is having a humidifier good for your plants?
Growing your own food plant
How-to propagate plants
Harmful plants for your pets
Succulent 101
DIY your hydroponics from scratch
How to start a gardening blog
Gardening blog topic ideas
16. Finance
Saving tips
Investing tips
How to plan monthly expenses
Creating funds for vacations
How to pay off your student loan in 3 years
Credit card pro and cons
Financial plan before buying a house
Planning your retirement fund
Planning your emergency fund
Planning weekly grocery budget
How to create a trust fund for your kids
When is the best time to create a will
How to start a finance blog
Finance blog topic ideas
17. Student Life
Renting a room vs living in a dorm
How to choose the right course
Study group tips
Making full use of the library
How to choose the right club to join
How to create an assignment schedule
Advice on choosing an internship place
Ideal budget for students
Tips on surviving college
Part time jobs for students
How to start a student blog
How to apply for student exchange programme
What to know about studying abroad
18. Pets
How to be a responsible pet parent
First pet essentials
Suitable diet for your pets
How to choose a suitable cat litter
How often should you clean after your pet
Signs your pet is not well
The importance of neutering pets
Fish tank 101
DIY pet furniture
Advice on leaving your pet alone while you're away
Pet essentials review
How to start a pet blog
Pet blog topic ideas
19. Art & Craft
How to choose the best art supplies
Types of brushes
Advice on deciding your art niche
How to learn (certain) art techniques
Tips on using household items for your art
Where to buy art supplies
Art supplies reviews
All about clay
Knitting
Nail art
The art of glass blowing
Art history
How to start an art blog
Art blog topic ideas
20. Sports
Best sports equipment review
Running/cycling app
Must-have items in your first aid kit
Best locations to run in your city
Best diving destinations
(Insert sports) history
How to start a sports blog
Sports blog topic ideas
Tips on training for a marathon
Road running vs trail running
Supplements
Tips before joining a (insert sports event)
What Is A Lifestyle Blog?
Just like a journal, a lifestyle blog is a medium for you to write about your daily activities and interests.
The function of a lifestyle blog is to:
 inspire people who want to learn something,
find something to do, or
who want to improve in certain parts of life.
Family, friends, food, home, travel, work, career, relationships – from the moment they wake up until the sun goes down, blog post ideas for lifestyle bloggers mostly come from their daily activities.
But of course, lifestyle bloggers come from different backgrounds so the points of interest differ too. Either you're a parent or a single 20-something, nothing can stop you from starting a lifestyle blog.
The only difference is your target audience.
Many people think you can only succeed in lifestyle blogging if you're an influencer. But that's not true.
Well perhaps, it's the other way round.
The way it usually works is, over time, a lifestyle blogger will grow their readership or 'followers' who fall in love with their blog content and eventually become a fan.
So, if this happens, whether you want to expand your reach across social media platforms entirely depends on your end goal.
Successful Lifestyle Blogs
Here are five of the most successful blogs about lifestyle you can take inspiration from:
1. Just a Girl & Her Blog (Made $41,700 in Dec 2016)
Just A Girl And Her Blog was started by Abby Lawson, a mom with two adorable boys runs the blogging business full-time with her husband.
Abby's lifestyle post ideas are all about creating a beautiful, thriving home, life, and business and helping others to do the same.
2. Kayleigh Zara (Made $16,514 in Nov 2020)
Kayleigh is a mid-twenty influencer who started her blog as an outlet for her free time during university. The art student loves sharing lifestyle posts, fashion, lifestyle and university posts.
Through her blog income, Kayleigh recently paid off over 8K in debt and would love to help others do the same.
 3. Anna In The House (Made $12475.68 in Nov 2020)
Anna Karsten started her blog in the travel niche but soon embarked on writing about lifestyle.
Anna's lifestyle blog topic ideas revolve around motherhood and parenting, DIY tutorial, career-changing tips, and stories about living with autoimmune diseases.
4. Fit Mommy In Heels (Made $11562.19 in Sept 2019)
Lauren Imbriaco started Fit Mommy In Heels in 2016. A mom to three kids, Lauren aims to inspire and help other women get into the best shape of their life, reclaim their love of fitness post-baby, or feel good about the outfits they wear.
5. Chasing Foxes (Made over $19,000 from 8 months of blogging)
Grace Madeline Moser and her husband Silas have been running Chasing Foxes since 2016. This dynamic duo loves sharing tips on finances, health, home improvement, and ways to make money online.
After realising the blog makes more than a month's salary, Silas quit his corporate job and they started to travel full-time.
No matter the niche, all blogs anchor on this checklist to start creating an income:
Create SEO optimised content
Pin content on Pinterest using Pinterest SEO
Apply to ad networks running on your site
Link relevant affiliate links on every post
Sell merchandises/digital products (e-books, webinars, online courses)
Run workshops
Partner with brands
To up your SEO game, I recommend this SEO Success for Beginners Course that will help you get thousands of free organic traffic from google to your site!
Anyway, it's common for lifestyle blogs to link to products consumers use and trends they follow.
Loyal readers will not only follow the tips and advice shared in lifestyle blogs, but they will also buy the products recommended.
As your blog grows, the brands of the products you promote will start to recognise you. Subsequently, they will want to work with you to expand their brand presence.
How To Start Writing A Lifestyle Blog?
1. Establish A Niche Or Focus Of Your Lifestyle Blog
Lifestyle blog topics usually revolve around activities and interests. Once that's sorted out, it will be easier to choose lifestyle topics to blog about.
Depending on your passion, you can pick one (or more) lifestyle blog ideas listed above.
2. Name Your Blog
Think of something that suits your personality. Or play around with the niche you've chosen.
If possible, don't choose something that's too narrow because you might want to add more niches in the future.
Don't spend too long Naming a lifestyle blog as it's not as important as you may think!
 You can always look online for a lifestyle blog name ideas list. Just make sure your lifestyle blog name is not difficult to spell and pronounce.
3. Register Your Blog And Get Hosting
Proceed to purchase the domain name and hosting for your blog.
If your blog is called The Red Head Girl, your domain will be www.theredheadgirl.com.
When someone types in your website URL, then Bluehost will show your blog to the person who searched for it. Use this link for a discounted price from Bluehost.
You will also receive a free blog domain through my link.
Read this step-by-step guide to start getting paid for blogging on WordPress.
4. Install WordPress
WordPress is the go-to platform for bloggers, especially beginners. It's free and it's easy to use.
You don't have to know coding and WordPress also offers many free plugins to ease your blogging tasks. Plus, WordPress guides and resources are abundant because it's the most commonly used platform.
5. Download A Well-designed, Clean-looking Theme
After familiarizing yourself with the blog's dashboard, you can start choosing a theme for your lifestyle blog. WordPress provides a huge selection of free themes.
Some other good themes which are lightweight and won't slow down your site are:
Astra
Generate Press
Kadence 
6. Design A Logo
You can use Canva to create a logo for your lifestyle blog.
Canva allows you to create free logos and play around with fonts for your site. You can also click on the premade logo designs and use any one of them for free.
7. Install Essential Plugins e.g. Yoast SEO
Installing the WordPress plugins IS important if you want to improve the functionality of your site. You will also have access to some cool free features that will protect your site and make it look better.
Yoast SEO is a MUST-HAVE plugin for your website because it helps to improve your rankings on Google (SEO).
Find out all the essential plugins that you need for your blog in this article.
8. Make Money From Your Blog
Congratulations on setting up your lifestyle blog! Now you can start generating an income and hopefully achieve time and financial freedom one day.
For a more comprehensive step-by-step guide on blogging, check this post out!
How Do I Make My Lifestyle Blog Popular?
If your lifestyle blog is popular, that means it is also generating a decent income. You won't achieve this overnight but with time and constant effort, it will happen eventually.
Before thinking about making your lifestyle blog popular, it's important to note that:
You don't have to have a lot of followers to start making money.
There's no point in posting frequently if you compromise quality.
Apart from readers, Google has to like your posts too.
There are three significant platforms or tools you can optimise to rank your blog on the first page of Google.
1. Search Engine Optimisation (SEO)
Say, your lifestyle blog focuses on travel and someone googles about it, your post might come up in the search if you optimise SEO correctly.
In other words, if done right, SEO will bring in traffic from organic search results. Once your post is ranked on the first page of Google, your site traffic will increase.
In the beginning, learning SEO can be scary as it's quite technical but once you get the hang of it, it's hard to stop searching for keywords!
But how does keywords search work? You can use tools like Ubersuggest or KeySearch.
["source=outandbeyond"]