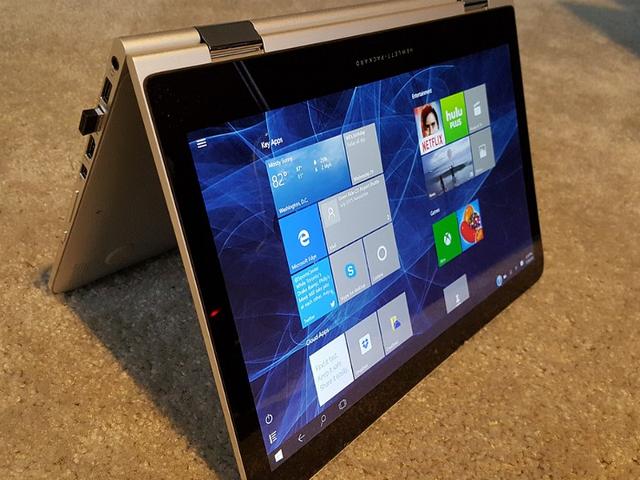 ets Now | Oct 30, 2016, 02.54 PM IST
Modern-day laptops (and by extension, desktops) are immensely complicated machines, comprised of innumerable electronic circuits, wires, chips and then some more. Naturally, all of these components require varying amount of (electrical) energy to do their work. So it's really important that a laptop's battery is able to provide sufficient backup to keep it up and running for at least a few hours. After all, that's all what the 'portable' aspect of laptop computers is all about.Battery life of a laptop is not just affected by the hardware, but the software that runs on it as well. Thank… Read More
NEW DELHI: Modern-day laptops (and by extension, desktops) are immensely complicated machines, comprised of innumerable electronic circuits, wires, chips and then some more. Naturally, all of these components require varying amount of (electrical) energy to do their work. So it's really important that a laptop's battery is able to provide sufficient backup to keep it up and running for at least a few hours. After all, that's all what the 'portable' aspect of laptop computers is all about.
Battery life of a laptop is not just affected by the hardware, but the software that runs on it as well. Thankfully, if your laptop runs the newest Windows 10 OS, there are quite a few tips and tricks you can use to squeeze some more juice out of it.
Here are 4 ways to improve battery life on Windows 10 laptops:
READ ALSO:10 most wacky Chrome extensions
1. Enable Battery saver
The easiest way to conserve battery life on a Windows 10-powered laptop is to enable the OS' built-in 'Battery saver' option. By default, Battery saver automatically activates once the battery level reaches 20%. But if you want to enable it manually, just click on the battery icon in the system tray and then click on Battery saver. You can also configure a specific battery percentage at which Battery saver should be activated. To do this, go to Settings > System > Battery. Now, check the 'Turn Battery saver on automatically if my battery falls below' option and drag the slider to the battery percentage level as per your requirement.
2. Disable unwanted communication when needed
Today's laptops come with many connectivity options such as Wi-Fi, Bluetooth and GPS. Generally, all of this hardware stays activated as long as the laptop stays on. However, not all of these are needed at all times. For example, you need Bluetooth enabled only if you're transferring files between your laptop and other devices or if you have a Bluetooth device paired with the laptop. Therefore, disabling unwanted communication radios can help boost memory life. The simplest way to do this to is enable Airplane mode, which disables all communication. Go to Settings > Network & Internet > Airplane mode and turn the option On. Individual radios can generally be disabled via their dedicated shortcuts.
3. Disable background activity by running apps
Majority of the universal apps (available through Windows Store) keep on running in the background even if they are minimized or closed. That's why there are able to generate pop-up notifications. But if you think some apps are unnecessary and don't want them to serve notification alerts, you can disable or limit their background activity. Navigate to System > Battery > Battery saver and click on Battery use. On the next screen, select the 'Change background app settings' option and enable/disable background running of all the apps on an individual basis.
READ ALSO:10 gadgets that may disappear in the next decade
4. Change 'Power' and 'Sleep' settings
After a set amount of time, the screens of laptops automatically turn off. The PCsalso go to 'Sleep' state after a while, suspending the ongoing activity so that it can be resumed later. Both of these functions are intended to conserve battery life. But to get more out of these, you can configure the Power and Sleep settings manually as well. Go to System > Power & sleep and select the number of minutes after which you want the screen to turn off and the PC to go to sleep. The lesser the number of minutes set, more is the battery preserved. You can also create custom power plans from 'Power Options' setting under Control Panel.
[ssource;gadgetnow]