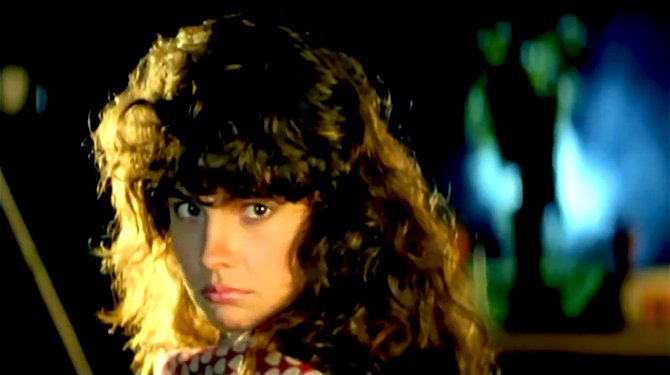 My family loves to do both — show off and test my movie knowledge from time to time. So I am not entirely taken aback on receiving an SMS from the husband inquiring, 'Which Aamir Khan movie had the mention of Raman Raghav in it?'
Dil Hai Ki Manta Nahi, I text him back with a conviction that's more reflexive than considered.
It's one of those movies I never get tired of watching, can start from any scene and know pretty much by heart.
Even though it's a complete rip-off of Frank Capra's black and white classic, It Happened One Night to the extent that every dialogue reads like a translation, Dil Hai Ki Manta Nahi gets its edge from Pooja Bhatt and her breezy chemistry opposite fellow cutie Aamir Khan.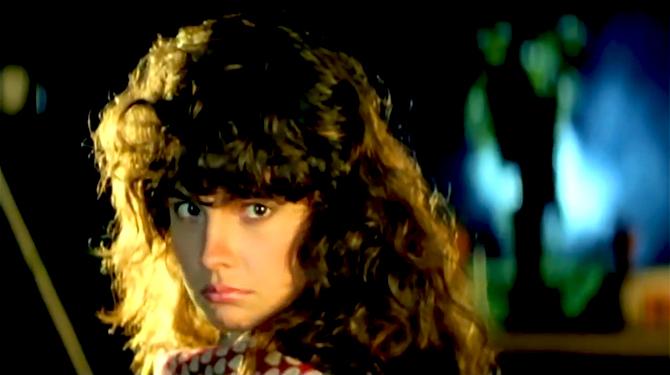 There's something so winsome and unfeigned about her.
Replace Bhatt in DHKMN with any of her colleagues from that period — Karisma Kapoor, Manisha Koirala, Raveena Tandon — it won't be the same. Remake it with her more talented baby sister Alia, it still won't be the same.
In the early 1990s — when I hadn't even heard of the term girl crush — Bhatt, of chic perm, animated talking style and bohemian sensibilities, was at the peak of her adorability and a unanimous darling of my generation.
In school we had this concept of slam books, where my classmates and I would fill it with details of our favourite movies, movie stars, songs, cartoon characters or junk food. Needless to say, she featured below every boy and girl's most-loved actress column.
Sadly, in its preoccupation with eye candy and drama queens, the Hindi film industry couldn't figure how to utilise this lively leading lady in the manner her father Mahesh Bhatt did or Sachin Pilgaonkar in the underrated Prem Deewane.
Tuesday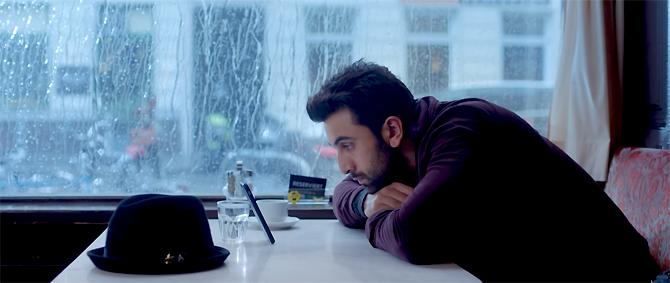 Ae Dil Hai Mushkil's newly released title song is the talk of Twitterverse.
Performed by Arijit Singh, the sugary ode to love from Karan Johar's upcoming romance is even more attractive to watch than listen.
Every single frame lit by cinematographer Anil Mehta glows luminously, showcasing its good-looking cast at their flawless most.
A comely Aishwarya glides in and out of the picture like she's never had a bad hair day.
Anushka's sexy nose-ringed glamour cannot distract me from the vulnerability she conveys.
Fawad Khan continues to rock his bearded Khubsoorat look.
A long, loving close-up of Ranbir exudes passion in ways that would make his granddad proud.
I am not sure if it is unintentional or deliberate but there's a scene that appears to be a nod to Raj Kapoor, wherein Ranbir is seated inside a restaurant with a black hat in front of him andbarsaat in the backdrop.
Wednesday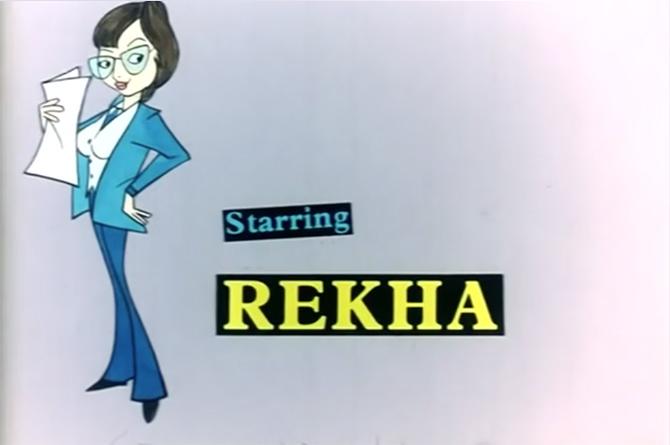 Even the most obscure Bollywood movie can dole out something of interest.
Like the cartoon titles of Anil Ganguly's 1980 Agreement, a shoddy women's lib hokum starring Rekha in a short do and Shailendra Singh (yep, the playback singer and voice behind countless Rishi Kapoor chartbusters) as her contractual love interest.
Thursday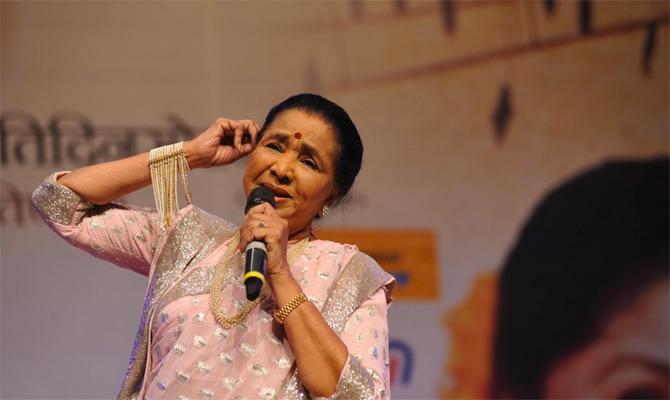 It's Asha Bhosle's 83rd birthday and just the thought of her fills my being with the sound of her zesty music. The expression in her rendition is so discerning, wholesome and satisfying, I've never felt the need for visuals.
Listening to few of my favourites from an elaborate playlist I compiled on her 80th birthday, not once I yearn to see them in their cinematic context.
Asha Tai's singing is the real star and soul, to see their spirited embodiment in Helen or Hema Malini is sheer bonus.
Friday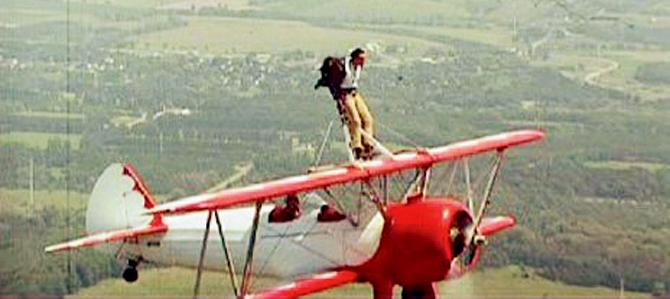 It's eerily empty inside the gold class screening room of Freaky Ali's first day first show until Nawazuddin Siddiqui shows up to announce his underwear-selling skills.
Turns out, he's not quite the salesman he hopes to be nor the movie what it's fun-looking trailer promised.
Also, Akshay Kumar is all of 49 today.
To mark the occasion, I initiate a fun exercise on Twitter where everyone's supposed to close their eyes and think of Akshay's movies and share the first image that appears.
There's a deluge of replies and, often so, hilarious in nature.
Some are reminded of his hairy chest before he joined the bald torso bandwagon, others his scorching chemistry around Raveena Tandon in Tip Tip Barsa Pani. Some can't get enough of his torn banian avatar as Raju in Hera Pheri, others recall his crazy bathtub moves in Suhaag.
Still others list his patriotic side in Airlift and Rustom, the hyperkinetic Main Hoon Na cameo, his acrobatic entry in Saugandh, the hip Sardar look in Singh is Kinng, his groovy gummy smile and cool fashion sense in bandanas, MC Hammer pants, ganjees, denims and Onitsuka tiger shoes.
Besides Mohra and Hera Pheri, Mr and Mrs Khiladi tops the list of responses, especially his catchphrase Bachche ki jaan lega, his peculiar 'Aloo' pronunciation and the image of him selling a goat in one scene.
As for me, here's what popped up. Guess at heart, we're all still routing for the Khiladi.
Saturday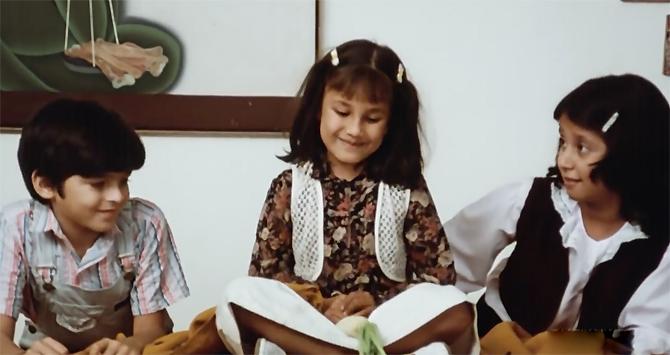 Never in my wildest dreams had I thought I would say this but I am sick and tired of a song created by two of my favourite artists, Rahul Dev Burman and Gulzar, for one of my most beloved movies, Masoom.
Introducing the nephew, who turns one in a few days, to my childhood classic Lakdi Ki Kathistarted out as a boon. He watches the video intently, without as much as batting an eyelid. As long as I play the exuberant track on a loop or even sing it animatedly, he'll eat his meals fuss free and immediately stop crying.
The key word here is 'on a loop' but, man, after listening and singing aloud the adventures of aghamandi, Mehrauli-residing horse more than 100 times in a week, I don't feel so tagbak tagbak after all.
Sunday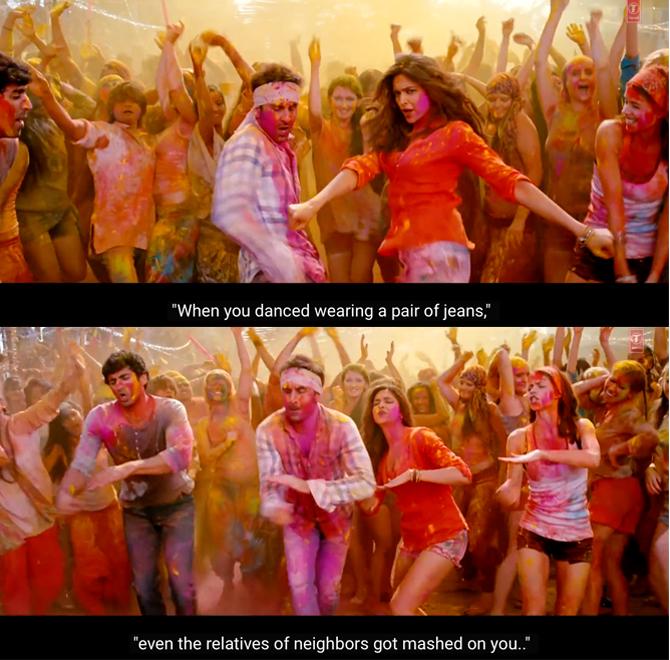 Accidentally leave the subtitles key on and this happens. 'Jeans pahenke jo tune maara thumka toh latoo padosan ki bhabhi ho gayi' becomes 'when you danced wearing a pair of jeans even the relatives of neighbours got mashed on you.'
Things get outright bizarre as Balam Pichkari proceeds.
'Your decorative dot is shining like the moon. There are countless desires in my heart now.'
Jeez Bollywood, will you ever take your subtitles seriously?
[source;rediff.com]