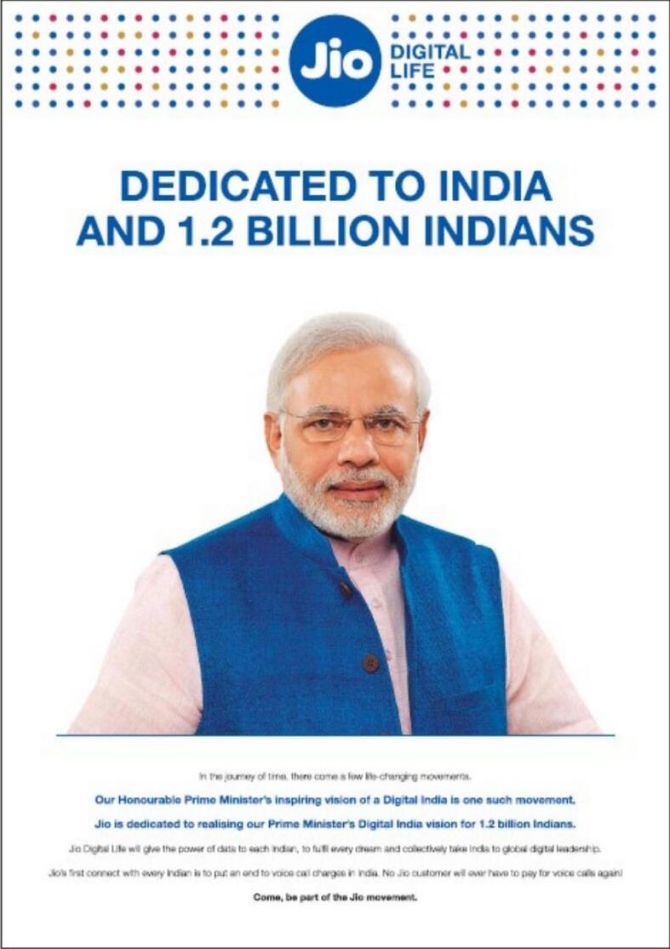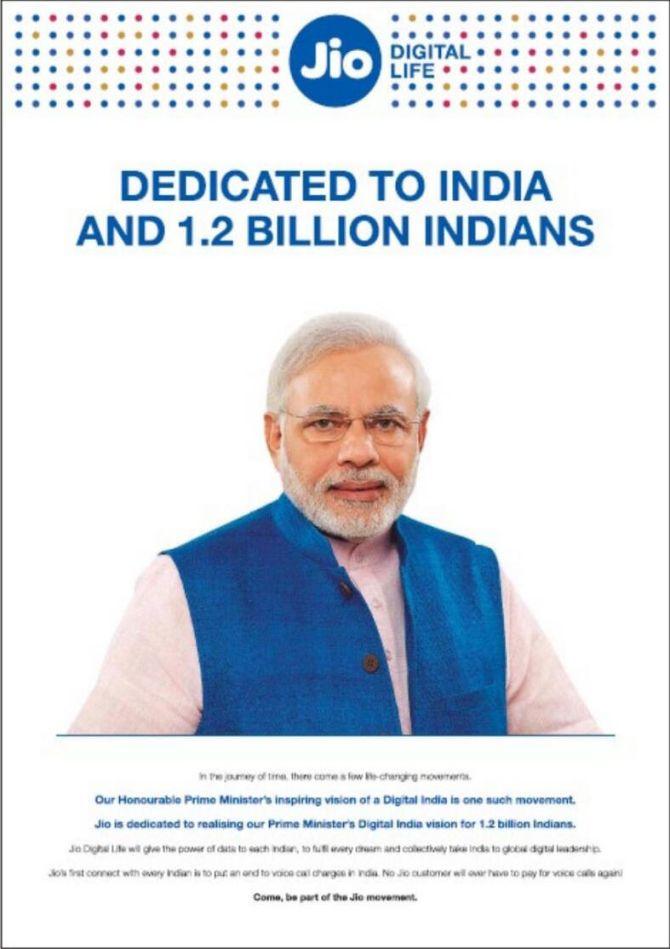 Newspaper readers were in for a complete surprise earlier this month when the face of the Prime Minister of India Narendra Modi stared at them via front-page ads for Jio, Reliance Industries' telecom service.
For an audience otherwise used to the PM appearing in ads for his party or when his government has an initiative to launch or message to convey, this one was  new altogether.
RIL was announcing its intent of participating in the PM's Digital India initiative, claiming that Jio was a response to the PM's clarion call.
While brands in the past such as RB's (formerly Reckitt Benckiser) Dettol and Harpic have ridden the Swachch Bharat (or Clean India) campaign initiated by the PM two years ago, Jio took the association a step further.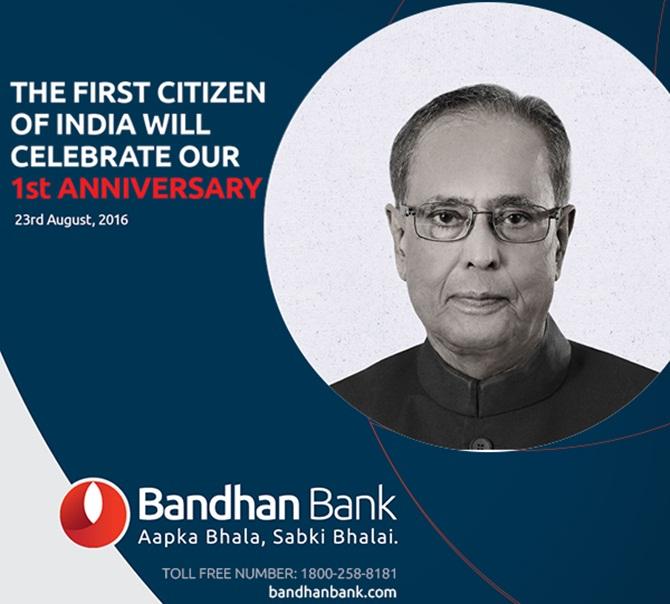 Incidentally, it wasn't the only one to be doing this in recent months.
Two weeks before the Jio campaign appeared across dailies, Bandhan Bank carried the picture of the President of India, Pranab Mukherjee, in front-page ads announcing its first anniversary.
While Mukherjee was chief guest of the function organised by the bank on the occasion, it wasn't lost on many that the latter had cleverly leveraged the participation of its chief guest in the front-page ads.
Despite permission having been sought and granted to RIL and Bandhan Bank for use of the leaders' pictures, brand experts and chief creative officers believe it is an unfair advantage to the two companies.
"In all my years in advertising across the world, I have never seen something like this," says Bobby Pawar, managing director & chief creative officer, Publicis Worldwide.
"Serving presidents and prime ministers don't appear in ads like this. It sends the wrong message that you are endorsing that product or service. That is unfair. The question automatically arises then that if you are appearing for one player, then why not appear for all players operating in that space. I don't think this is appropriate," Pawar says.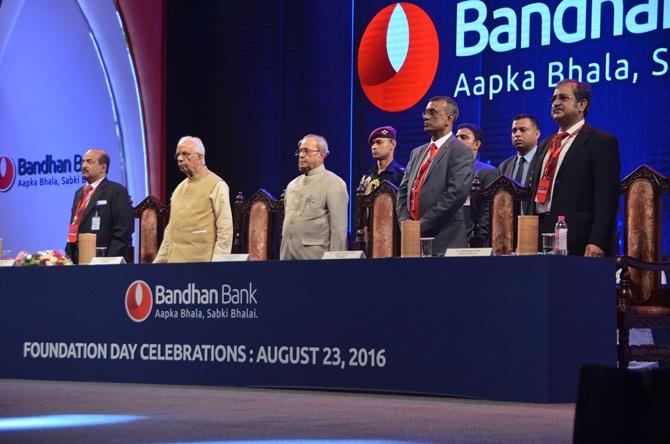 Abhijit Avasthi, Ogilvy & Mather India's former national creative director, who launched his own ad agency, Sideways, last year, is in agreement with Pawar.
"There is a very thin line how you use a head of state or Prime Minister. While I can still accept a brand riding on the vision of the PM or President, I am not sure whether using their pictures in ads to promote your service is appropriate. Lay consumers may assume the PM or President is endorsing the product, diminishing their position," he says.
Manish Bhatt, founder-director of Mumbai-based ad agency Scarecrow Communications says that both RIL and Bandhan would have carefully studied the implications of using the leaders' pictures in their ads. "I am sure they would have carefully analysed their position and how appropriate it was for them to do this. Only after doing all their due-diligence would they have gone ahead with this," he says.
Advertising veteran K V Sridhar, chief creative officer, SapientNitro, a Publicis Groupe-owned digital agency, hopes these are one-off episodes.
"Social media response was largely mixed to these ads, especially the one featuring the PM. There were some who liked it and some who didn't. I am hoping these are one-off episodes because governance and commerce should not be mixed," he says.
[source;rediff.com]