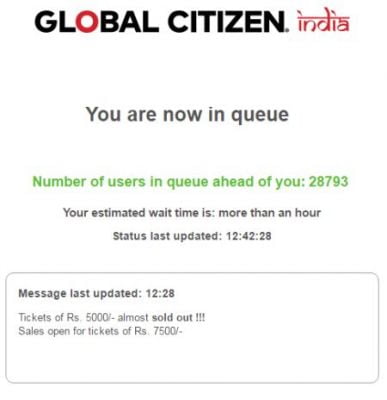 13:19  IAF has sent communication to kin of the missing personnel saying that the Court of Inquiry has recommended presumption of death, TV reports say.
13:10
  Fire breaks out at Hiranandani Tower in Kandivali, Mumbai.
More details awaited.
13:08
Second-hand car may be used for terror act in Pune: Cops:
DNA reports: The Pune police have issued an order stating that there is confidential information that anti-social elements may use second hand (used) car to carry out attacks in the city in September, October and November.
The police have also asked landlords of properties to give details of people staying on rent to their nearest police station.
Strict instructions have been given to those who deal in new and old cars and estate agents in a letter copy that has been dispatched from Pune Commissioner's Office. However, deputy commissioner of police (Special Branch) Ganesh Shinde said that there is no specific threat to Pune city and that the said order was sent out for public awareness.
The order, that has been uploaded by the Pune police on their website and has been signed by assistant commissioner of police (Special Branch) Vikram Patil, states that checks should be put on landlords, tenants, custodians of private and public properties and at religious places, owners and purchasers/lessors of second hand (used cars) vehicles etc., so that terrorists/anti-national and anti-social elements in the guise of tenants, visitors or other residents may not cause disturbance of peace etc. and that immediate action is necessary for the prevention of the same.
Read more HERE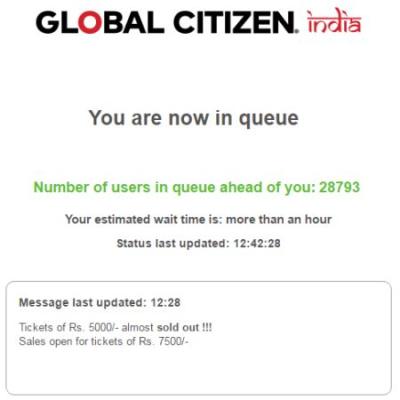 12:45  You are 28,793 in line! Coldplay tickets selling like hotcakes in Mumbai:
Coldplay, the British indie band, are coming to Mumbai on November 19 as part of the Global Citizen initiative is old news.
And days after the announcement was made, another decision was made that the tickets for the show, which is guranteed to bring in huge crowds, would be free!
All you had to do to get your hands on those prized tickets was participate in the activities chalked out by Global Citizen to bring social change in India as they launch a 15-year-long campaign in India.
However, for those who are impatient, BookmyShow began selling tickets today at 12 am. But, be ready to wait in queue as the tickets for the show are selling out.
When we checked, the Rs 5,000 entry passes had already sold out and the window for the Rs 7,500 had started.
But waiting is the name of the game as there were around 28,000 people ahead of us!
So, by the time you might get your pass, don't be surprised if it is as expensive as Rs 50,000.
We advise you keep your credit card at the ready!
12:09  Govt expects record foodgrain production in 2016-17 crop year: Agriculture Minister Radha Mohan Singh.
12:06
Indonesia ferry blast kills two, injures 13:
 An explosion on a ferry carrying 35 tourists between the Indonesian resort islands of Bali and Lombok on Thursday killed two people — an Indonesian and a Dutch national — and injured 13, police said.
"Two of them died, 13 were injured," Bali police spokesman Made Sudana said, adding the explosion happened off the coast of Lombok.
"It seems there was some sort of explosion on the boat, so there was an emergency with the engine."
11:31
Restrictions continue in Kashmir:
Normal life remained disrupted in Kashmir Valley for the 69th consecutive day today due to the separatist sponsored strike and restrictions imposed by authorities for maintaining law and order.
Restrictions have been imposed on movement and assembly of people in all parts of the Valley, except the Civil Lines area of Srinagar city, a police official said.
He said the situation across the Valley was peaceful so far.
Security forces have been deployed in strength at vulnerable places in the Valley even as aerial surveillance using drones and helicopters continued, the official said.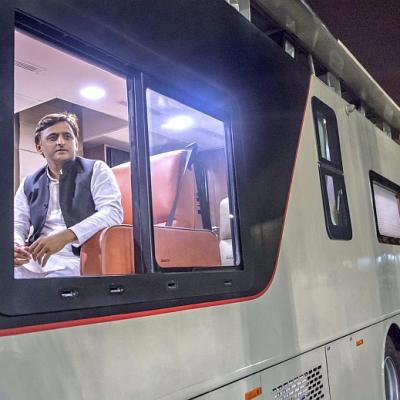 11:30  Leadership erred by removing Akhilesh as SP chief: Ram Gopal Yadav:
Samajwadi Party leader Ram Gopal Yadav, who was rushed to Lucknow to resolve the ongoing crisis in the party, said on Thursday that Uttar Pradesh Chief Minister Ahilkesh Yadav was not consulted by the central leadership before being removed from the post of state party chief, which hurt his image.
Addressing media persons, Yadav said: "Akhilesh's removal led to misunderstanding, the matter will be resolved."
Claiming that there was no crisis in the Samajwadi Party, Yadav said that the "party leadership made a mistake, though not deliberately, by removing Akhilesh Yadav as UP SP chief."
The SP general secretary also blamed media for fuelling the family feud.
Shivpal Yadav, who is also the younger brother of Mulayam, had reached Delhi yesterday to meet the party chief at his official residence.
During the meeting, Shivpal had reportedly expressing his inability to work under nephew and CM Akhilesh Yadav.
Mulayam has reportedly called the party's parliamentary board meeting on Friday to end the crisis.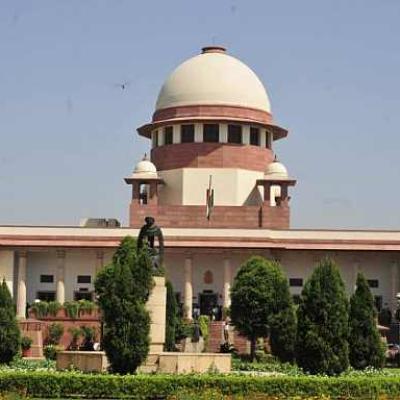 11:14  SC spares Soumya case convict from death penalty:  Soumya rape and murder: Supreme Court sets aside the death penalty, reduces death penalty to life sentence.
The Supreme Court acquitted Govindachami of murder charges while upholding the conviction under Section 376 IPC for rape.
Partly allowing the appeal preferred by the accused Govindachami, the Apex court bench comprising of Justice Ranjan Gogoi, Justice Prafulla C Pant and Justice Uday Umesh Lalit has set aside the death penalty and has sentenced him to rigorous imprisonment for seven years.
The court had reserved its judgment in the case on September 8, with Gogoi J observing that though the offence of rape stood proved, the murder charge was based largely on circumstantial evidence.
The prosecution case was that Govindachamy attacked Soumya and pushed her out of the slow-moving train. He then jumped off the train, carried the injured woman to a wooded area near the track and raped her. She later succumbed to her injuries.
Approving the death penalty awarded by the lower court, the Kerala high court had classified the rape and murder "among the rarest of rare cases in which the lesser alternative is unquestionably foreclosed."
However, the Supreme Court remarked that the charge of murder seems to prima facie rest on circumstantial evidence.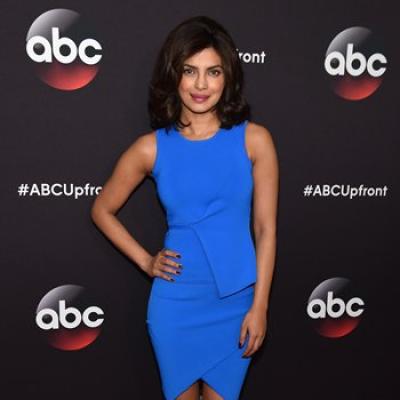 11:07  Priyanka among world's highest paid TV actresses:
Priyanka Chopra has become the first Indian star to enter the Forbes list of highest paid television actresses in the world, after starring on American series Quantico.
Priyanka ranks eighth in the coveted list, which has retained American actress Sofia Vergara at the first position fifth year in a row.
The 44-year-old Colombian-American actress brought home a whooping $43 million before management fees and taxes, but not all came from her hit TV show Modern Family.
Vergara has an impressive array of endorsement deals as well as her line of products.
Priyanka, meanwhile, has earned $11 million. She made her international acting debut last year with ABC'sQuantico and now is gearing up for its second season.
Back home, the 34-year-old actress has starred in two Bollywood films in the past one year — Bajirao Mastani andJai Gangaajal— and will make her Hollywood film debut withBaywatch alongside Hollywood heavy-hitters including Dwayne Johnson, the world's highest-paid actor.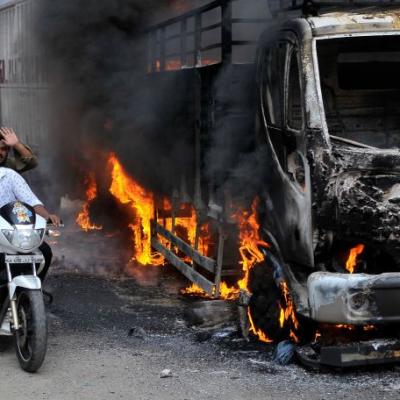 10:19  SC to hear plea to control Cauvery violence:
The Supreme Court will today hear a plea seeking a direction to the Centre and the state governments of Tamil Nadu and Karnataka to maintain law and order in the wake of the massive protests over the Cauvery water distribution row.
Activist Shivkumar, who is a petitioner in the case, has sought the apex court's intervention.
Yesterday, Shivkumar had appealed to a bench headed by Chief Justice T S Thakur to hear the matter related to the two states urgently, adding that on September 15, Karnataka and Tamil Nadu would be observing state-wide shutdowns.
He sought the apex court's direction to the Centre and both states to take strict action against those who are involved in violence and to provide security to private and public properties and citizens of both states.
Karnataka Chief Minister Siddaramaiah had earlier urged the protesters not to damage public property, adding that the order of the Supreme Court is hard to follow, but "we will still follow it".
The apex court had on Monday modified its September 5 order, directing the Karnataka government to release 15,000 cusecs of water to Tamil Nadu. It directed the Siddaramaiah-led Congress government to release 12,000 cusecs of water for farmers.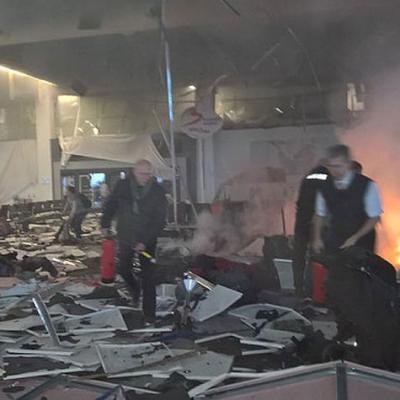 10:04  'Nidhi, you are alive. Nidhi, it was a bomb':
Nidhi Chaphekar, the Jet Airways cabin manager whose photograph became the symbol of the Brussels airport bombing horror in March, has told The Guardian of the UK that among her first thoughts after regaining consciousness were her children's exams.
If terror could not suppress her maternal instincts, concerns about her career also weighed on her mind soon after she was airlifted to a hospital.
"I asked the nurse: 'Is my face burned?' She looked at me and said: 'Why?' I said: 'My job.' Because I knew, beauty is required, to be perfect is required, being physically, mentally fit is required. I didn't want to be someone who was dependent on anyone else," she told the UK newspaper at her home in Mumbai.
Chaphekar said that when she regained consciousness on the floor of the Zaventem airport in Brussels, she could hear her own internal voice saying: "Nidhi, you're alive. Nidhi, it was a bomb. Nidhi, you have to tell your family. The children have exams. Nidhi, come on, get up."
The Belgian airport was attacked by three suicide bombers, killing 32 people and injuring over 300, including Chaphekar.
Read more HERE
10:01  CNN-News18 reports: Ram Gopal Yadav reaches Lucknow to meet Akhilesh Yadav; Meeting called to iron out differences between Shivpal & Akhilesh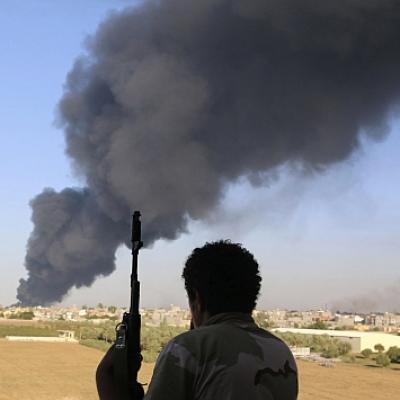 09:59  2 Indian teachers held captive in Libya rescued:   T Gopalakrishna (Andhra Pradesh) & C BalaramKishan (Telangana) who were captive in Libya since July 29, 2015 have been rescued, tweets External Affairs Minister Sushma Swaraj.
The two teachers of Sirte University in Libya were taken hostage by Islamic State militants, along with M S Vijaykumar and Lakshmikanth from Karnataka, on July 27. While the latter two were set free by July 29 noon, Krishna and Balaram remained in IS custody.
At the time of his abduction, Gopikrishna, media reports said, was reportedly not happy with the conditions in Libya. After working as a lecturer in Hyderabad, he went to Libya in 2008 as he was offered assistant professor job with lucrative package at SIRTE University of Libya. He gets around Rs 1.7 lakh per month salary in Indian currency.
According to his friends, he had not been happy in Libya for the last one year with political disturbance and insurgency.
In fact, he wanted to shift his wife and daughter to Libya two years ago but dropped the idea with the dip in law and order.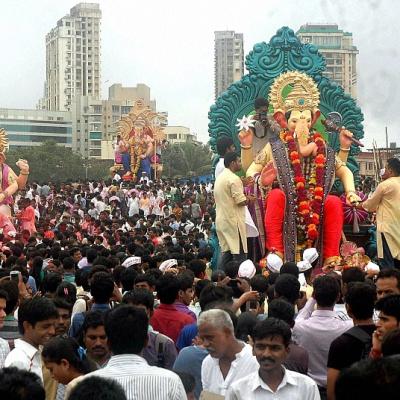 09:39  Mumbai gears up to bid adieu to beloved Ganpati:
The Municipal Corporation of Greater Mumbai and city police have made elaborate arrangements for the immersion of Lord Ganesha idols today, which will draw curtains on the 11-day festival.
"A total of 31 artificial ponds have been created for immersion while people can also immerse the idols of the elephant-headed deity in 68 natural ponds across the mega-polis," MCGM said in a statement.
Last year, the civic body had created 26 artificial sites for immersion while there were 71 natural sites.
"607 life guards are being deployed, 58 control cells and 74 first aid centres have also been set up in the city. Moreover 81 motor boats and 60 ambulances have been kept ready," it said, adding 118 portable toilets have been set up.
201 'Nirmalya Kalashas' are also being kept by the civic body. As many as 5,173 employees and 2,382 officers will be working to oversee the immersion.
Prime locations for immersion include Girgaon Chowpatty, Juhu beach, Powai lake, Dadar Chowpatty, Madh jetty and Marve.
Mayor Snehal Ambekar and civic chief Ajoy Mehta in a joint statement appealed devotees to inform the civic authorities as and when they need any assistance or if they are stung by jelly fish or sting ray.
The immersion process is likely to begin since the wee hours and over 50,000 idols are likely to be immersed amid fanfare and tight security.
09:31
Pakistan train crash kills 6, injures over 150: Geo TV:
A Karachi-bound express train collided with a freight train in Pakistan's central Punjab region early on Thursday, killing at least six people and injuring more than 150, Geo TV said.
The Awam Express hit a stationary cargo train about 25 km from the city of Multan, Geo TV said, citing local officials. Four carriages were overturned.
There was a delay in the emergency response due to Eid holidays in Pakistan, a mainly Muslim nation of 190 million people.
About 10 people were badly injured.
09:30
Japanese firms crack down on 'smell harassment':
Firms in Japan are cracking down on 'smell harassment' by ordering employees to brush their teeth at lunch and use deodorant.
Body odour and breath hygiene are being included in some companies' dress codes and workers are being sent to seminars to combat bad habits.
Some company officials said the increase to the sensitivity of smell can be attributed to more women being employed in Japan and energy-saving tactics like setting the air conditioning to a higher temperature.
But body odour is not the only pitfall, with bad breath, lingering cigarette smell and excessive perfume is also being stamped out by companies.
Read more HERE
08:49
Meghalaya govt faces no-confidence motion today:
A no-confidence motion moved by three opposition parties against the Congress-led government headed by Mukul Sangma in Meghalaya will be taken up today in the state assembly.
Speaker A T Mondal said that the no-confidence motion at Noon on Thursday.
The motion was moved jointly by opposition regional parties comprising the United Democratic Party and National People's Party under the MPF and the Hill State People Democratic Party on September 12.
During the discussion, Leader of Opposition Donkupar Roy and 13 other legislators in the Opposition bench rose up in support that the motion is in order. The motion was moved against the council of ministers headed by Mukul Sangma for "failing the people completely, including the safety and security of women and children".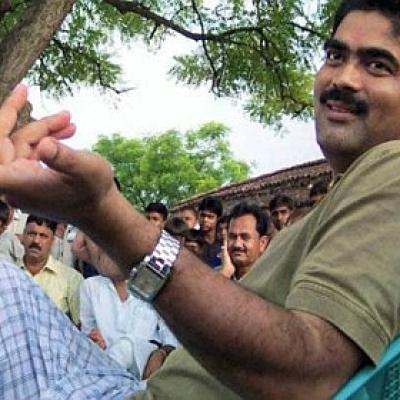 08:46  Shahabuddin's bail to be challenged in SC today:
Chandrakeshwar Prasad of Siwan, whose three of four sons were murdered allegedly by gangster-turned-politician Mohammad Shahabuddin, will today file an appeal in the Supreme Court challenging Patna high court's order granting bail to the former RJD MP.
Advocate Prashant Bhushan's office said they were giving final shape to the petition in which they are challenging how bail can be given to a "history sheeter".
"We are filing the appeal today on behalf of victims' father Chandrakeshwar Prasad alias Chandra Babu. We are on way to give final shape to the appeal and it will be filed in which several grounds are taken.
"We will be challenging how bail has been given to a person who is a history sheeter. Facts are being verified about the number of cases etc and convictions that have taken place against him," advocate Rohit Singh from Bhushan's office said.
Shahabuddin, who was granted bail by the Patna High Court on September 7, was released from Bhagalpur jail on September 10. He was in jail for 11 years in connection with dozens of cases against him.
Controversial RJD strongman Shahabuddin was granted bail in the 2014 murder case of Rajiv Roshan, son of Chandrakeshwar Prasad. Roshan was a witness to the murder of his brothers Gitish and Satish, who were drenched with acid in 2004. The trial for Roshan's murder is yet to start.
08:41
Why Nepal PM Dahal's visit to India today matters:
India is looking at a "substantive" outcome from Nepalese Prime Minister Pushpa Kamal Dahal's four-day visit starting on Thursday.
India, however, wants Nepal to take steps to address the concerns of its citizens, especially those in Tarai, over its newly adopted constitution, as it feels the more the process in this regard gets delayed, the situation will "worsen and can get messy again".
The caution comes ahead of Prachanda's visit to India during which he will hold talks with Prime Minister Narendra Modi and other Indian leaders.
"Atmospherics and vibes are positive after Dahal, better known as Prachanda, replaced K P Oli who was adamant about not supporting amendment in the constitution," government sources said, adding that Prachanda has spoken in support of addressing grievances in this regard.
"There is still a lot of uncertainty. The longer the delay, the more complicated it will become," they said, even as they acknowledged the enormity of the task facing the Nepalese leadership, saying that it is not easy to come to common ground.
If all goes well, the Indian President may visit Nepal and the vice versa, they said, adding that "very, very intensive bilateral engagements" have been going and it reflects the desire of both the countries to step up relationship, putting behind the strain seen earlier.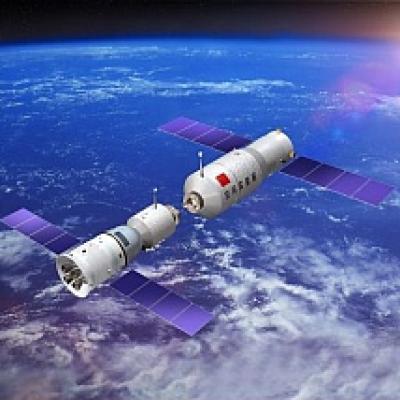 08:38   China set to launch second space lab:
China is set to launch its second experimental space lab as part of its efforts to build a permanent space station as part of its ambitious space programme that aims for a manned space station by around 2022.
China will launch its Tiangong-2 space lab from the Jiuquan Satellite Launch Centre in northwestern China's Gobi desert today.
The ambitious space programme aims for a manned space station by around 2022.
Engineers have begun injecting propellant into the the Long March-2F T2 rocket, which will carry Tiangong-2 into space, said Wu Ping, deputy director of the manned space engineering office.
"All systems are ready for lift-off," she said.
"The launch of Tiangong-2 will lay a solid foundation for the building and operation of a permanent space station in the future," state-run Xinhua news agency reported.
Once in space, the 8.6-tonne space lab will manoeuvre itself into an orbit about 380 kms above the Earth for initial on-orbit tests. It will transfer to a slightly higher orbit at about 393 kilometers above the Earth's surface before the Shenzhou-11 manned spaceship ferries two astronauts into space to dock with the lab.
08:34  Going to temple doesn't make me a non-Muslim: Soha:
Actress Soha Ali Khan, who was attacked on social media by some people, who questioned her faith after she visited the Golden Temple in Amritsar and a Ganpati pandal, has hit back saying that India is a secular nation and going to a temple doesn't make her a "non-Muslim".
She had visited the Golden Temple and a Ganesh pandal to seek blessings ahead of the release of her thriller film "31st October".
"I am all for freedom of expression, but being told how going to a temple makes me a non-Muslim is plain callous. No one has the right to say that. Whether I choose to do namaz or go to a Church, how does it affect anyone?," Soha said in a statement in Mumbai.
"Nobody owns me. India being a secular nation, we have to respect all religions and each other's choices," she said.
Soha is paired opposite Vir Das for the first time in "31st October" directed by Shivaji Lotan Patil.
08:17
Congressman says Russia hacked Republicans too, later says he 'misspoke':
Republican congressman Michael McCaul, chairman of the House Homeland Security Committee, said on Wednesday that Russians had hacked into Republican National Committee computers, but the RNC denied it and McCaul later told CNN he misspoke.
"The Russians… basically have hacked into both parties at the national level. And that gives us all concern about what their motivations are," McCaul told CNN in an interview.
The Republican National Committee's communications director, Sean Spicer, quickly pushed back on McCaul's comments, saying on Twitter that "there has been no known" breach of Republican networks.
Shortly thereafter, CNN.com posted a statement from McCaul clarifying his remarks.
"I misspoke by asserting that the RNC was hacked. What I had intended to say was that in addition to the DNC hack, Republican political operatives have also been hacked," said McCaul, a US representative from Texas.
04:37
Typhoon batters Taiwan, barrels into mainland China:
Typhoon Meranti struck China's mainland after pounding Taiwan, making landfall early Thursday near Xiamen in Fujian Province, according to CNN meteorologists.
The powerful storm first raked southern Taiwan, bringing winds of up to 230 mph (370 kilometers per hour) — faster than a Formula One race car — at one point and torrential rains.
Meranti is the strongest typhoon since Super Typhoon Haiyan devastated the Philippines in 2013.
When it made landfall over mainland China, the storm's maximum sustained winds were 145 mph (230 kph) with gusts of up to 175 mph (280 kph).
02:43
Hillary Clinton declared 'fit to serve' as president according to doctor:
Hillary Clinton's doctor has described her as "healthy and fit to serve" as US president, as her campaign released updated medical information and attempted to stem the damaging insinuations about her fitness for the job.
Clinton's doctor, Lisa Bardack, diagnosed her with pneumonia on Friday – which she did not make public. On Sunday, while attending a September 11 memorial service in Manhattan, she was taken ill.
02:16
French police hold three teens over jihadist links:
Three teenagers linked to an Islamic State group jihadist have been arrested around Paris in the past week as investigators probe the use of an encrypted messaging app to plot attacks in France, judicial sources said
today.
Today, a teenager was arrested in a dawn raid on his home in northeastern Paris as part of an investigation into the network of French extremist Rachid Kassim.
Investigators said the youth, aged 14 or 15, was in touch with Kassim on the encrypted Telegram app and had "put himself forward for a terrorist act".
His arrest came four days after a 15-year-old picked up in the upmarket western Paris suburb of Rueil-Malmaison was remanded in custody on terror charges, a source confirmed to AFP.
The 15-year-old, who was already on a watchlist of known radicals, was also arrested over his links to Kassim, who is suspected of using Telegram to direct attacks on France from IS-controlled territory in Iraq or Syria.
01:51Melania Trump releases more immigration details, no records:
Melania Trump released a letter today from an immigration attorney that provided more detail on what she said was her legal pathway to US citizenship.
But the Slovenian-born wife of the GOP presidential nominee did not publish any part of her immigration file official documents that would put to rest questions about whether she followed immigration law.
The two-page letter from New York attorney Michael J. Wildes, who has represented Donald Trump's companies, also advanced an alternate timeline for a nude photo shoot that had been cited in news reports as possible evidence of Melania working as a model in New York City without authorization.
At issue is whether the photo shoot occurred in 1995 before Melania has said she began legally working in the US or in 1996, as Melania and Wildes assert.
The letter marks the first time that Melania has publicly identified the type of visas she held and gave specifics about her entry into the US.
Melania has often said she came to the US legally and used her story to defend Donald Trump's hard line on illegal immigration, an issue that he has made a signature part of his campaign.
[source;rediff.com]