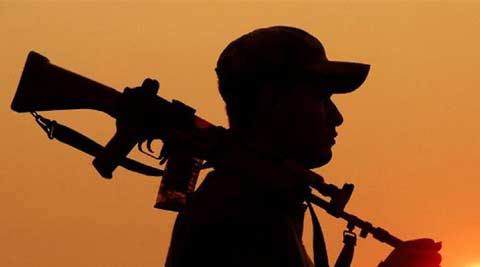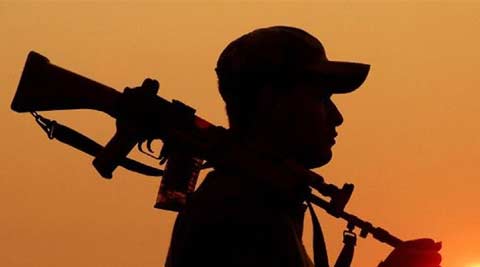 The Army has ordered a Court of Inquiry after posters accusing a local unit's Commanding Officer of embezzlement sprung up overnight at Bikaner military station in Rajasthan.
The posters accusing the officer, of the rank of Colonel, were found pasted on sign boards in the military station. It appeared that the posters had been put up late at night as they were noticed by morning walkers who informed the local authorities after which they were taken down. However, photographs of the posters have gone viral on social media and taking a serious note of the development, the Army has convened a Court of Inquiry into the incident which took place in the middle of last month.
Sources in Jaipur-headquartered South Western Command of the Army said that a Brigadier has been appointed as the presiding officer of the Court of Inquiry and two officers of the rank of Colonel, who are commanding battalions in Bikaner, have been assigned as members of the inquiry. The inquiry has been asked to ascertain the truth behind the allegations made in the posters and also to identify the individuals who have violated military discipline by putting them up. Bikaner is the headquarters of an army infantry division which forms the part of Bathinda-headquartered 10 Corps.
posters, which had been typed in bold letters Hindi read "Karnal…(name withheld) Kaman Adhikari….(Unit name withheld) sabse bada chor. Hum jawano ke 5,00,000 rupaye kha gaya. Humein GOC sahib se jawab chahiye". It is learnt that the allegations were raised publicly at a time when the Commanding Officer, against whom the charges have been made, was proceeding on posting from Bikaner after completion of his tenure. He is not expected to be called back to depose before the Court of Inquiry.
Speaking to The Indian Express, a senior officer familiar with the details of the case said that such acts of indiscipline are not tolerated in the Army and that those behind it will be suitably identified and punished. He, however, added that the allegations referred to in the posters are also open to scrutiny in order to establish their veracity. The inquiry is expected to examine a large number of witnesses including the Colonel whose name appeared in the posters as well as other officers and jawans from the same unit.
[Source:indianexpress]